Music
Best Music Festivals Happening Abroad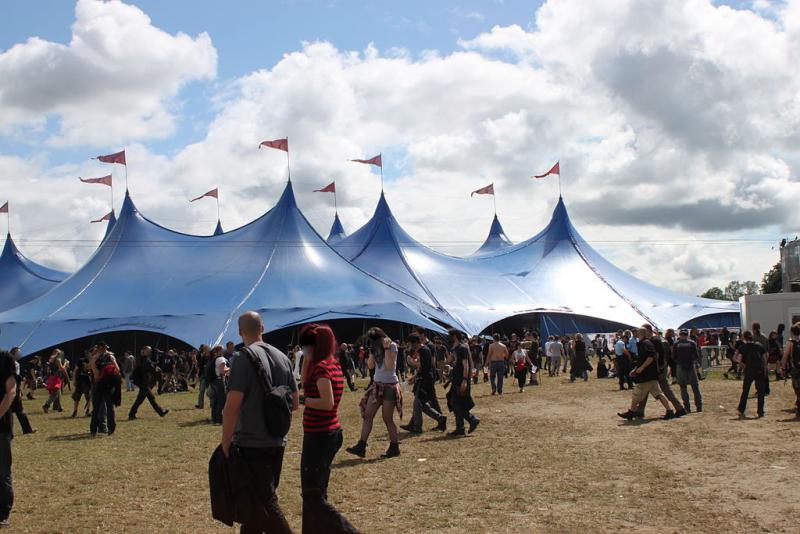 Still having post-FOMO blues from Coachella? Did Kanye's Glastonbury appearance last week bring those feelings back?
Whatever the case may be: fear not.There are more music festivals out there waiting for you (yes, you!) to get those tickets, lounge around in fashionable, non-culturally appropriating attire, and see some amazing artists from around the world.
Here's a list of some of the best festivals abroad:
Flow Festival (Helsinki, Finland)
Big names at festivals are important to draw a crowd in, but the Flow Festival in Finland goes beyond that. Their lineup and overall ratio of hit-making headliners to more local artists is excellent.
What gets better than that? The festival's message, of course. Flow is proud of contributing to Finland's environmental well-being by encouraging food vendors to make their products more naturally and getting attendees to litter less.
Hellfest (Clisson, France)
If your inner metalhead wants to get away from the Top 40 scene, look no further than Hellfest. Packed with the genre's best of the best (Slipknot, Korn, and Alice Cooper, just to name a few), it also boasts an amazing turnout. According to their official site, last June's Hellfest had approximately 150,000 attendees.
READ MORE: Summer Artists You Ought To Know
Splendour in the Grass (New South Wales, Australia)
Later this month, Australia welcomes an outstanding lineup of global musicians to its annual Splendour in the Grass festival. Featuring Mark Ronson, Blur, and Florence + The Machine as headliners is sure to make it a success. Besides the unsurprisingly awesome music, Splendour is also three days of showcasing some of Australia's unique art scene.
Lake of Stars (Lake Malawi, Africa)
On the shore of Lake Malawi rests an annual tradition with Lake of Stars. With some of the most up-and-coming Afropop and indie artists performing, and in a venue like no other, it is an experience like no other music festival. Lake of Stars keeps the good times going past its September festivities, partnering with organizations like UNICEF to host events and donate proceeds to the surrounding community.
Day After Festival (Panama City, Panama)
One of the earlier festivals of the year, the Day After Festival in Panama has been living in January during its three-year run. Plugged as Latin America's number one Destination Festival, Day After is an EDM extravaganza that...well, there's no good way to capture the essence of it, but the promo for this past January's fest does a pretty splendid job. Watch it and resist the urge to plan your trip for next year. I dare you.
Summer Sonic Festival (Tokyo and Osaka, Japan)
An event so big it needs two cities: the Summer Sonic Festival happens in August and boasts an impressive lineup. The artists perform two days in a row, spending one in Tokyo and then trading off with other artists to Osaka. That's two days of Ariana Grande and Pharrell alongside Japan's hottest artists. In one of the most vibrant places, nonetheless.
Urbanscapes (Malaysia)
Want to feel the festival community vibes but take a break from the loud bass from giant speakers? Urbanscapes in Malaysia might be for you. Satellite shows can take the place of a live artist, but you're still watching alongside fans. Creative arts is in the name, and it is clear from its horse ranch setting that this is a much more low-key festival. It's certainly a good way for the music aficionados to relax before such an undertaking like Day After.
Reach Staff Reporter Gennyvera Pacheco here.