Music
3 Truths And 2 Lies: 5 Seconds Of Summer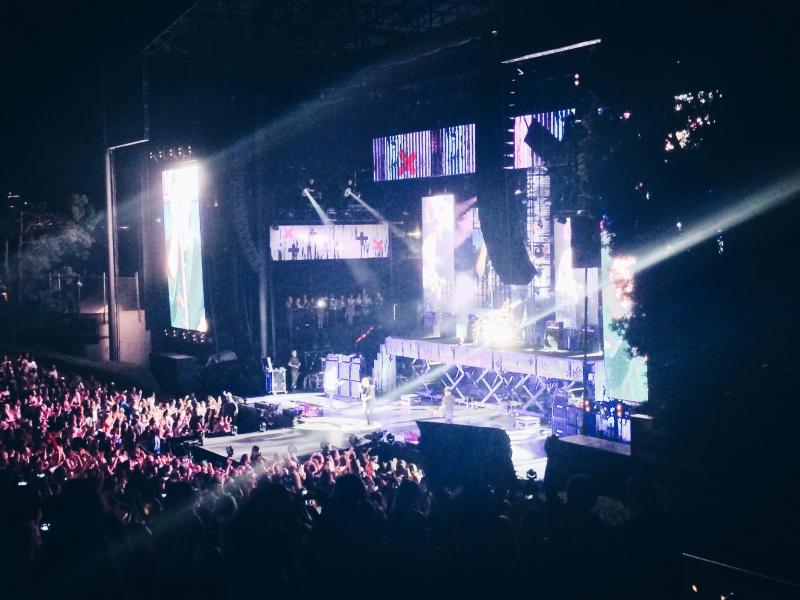 Australian band 5 Seconds of Summer, composed of Luke Hemmings, Ashton Irwin, Michael Clifford and Calum Hood, performed at the Irvine Meadows Ampitheater on July 20.
Fans lined the streets, cars filled the parking lot, and traffic congested the surrounding area to see the four boys play. So what is it about this band that makes them so special and what else do you need to know?
Below are two lies and three truths you should know about 5SOS.
LIE: They're just another boyband.
After opening for One Direction a few years ago, it seems as though the general public is fixated on the infamous "boyband" label.
I'm not sure about this generation, but back in my day boybands like 'N Sync and the Backstreet Boys were called so due to their choreographed (and synchronized) dance moves and lack of instruments. However, 5SOS has the classic band setup with Ashton on the drums, Michael on guitar, Calum on bass, and Luke as lead vocals and guitar.
LIE: Only scary fangirls like them.
Speaking of fans, I do admit feeling a bit old amidst thousands of screaming girls who probably don't recall using landlines or have ever seen a floppy disk in real life.
My friend and I were probably in the 10% of adults in the entire amphitheater – the same category as the parents and chaperones. But as with all public figures with a large fanbase, extremes seem to get the most limelight. From my experience, online and at the show, the 5SOS fam is just another group of enthusiastic fans.
The term "boyband" connotes such a negative undertone; it's unfair that the music of such a talented group of artists is slightly discredited, passively ignored, or even scowled at just because of the audience they reach. It's 2015 and with the amount of social justice movements, how about we break the mindset that what large groups of females in a certain age range like deserves any less credibility or respect.
READ MORE: 5 Reasons Why 5 Seconds Of Summer Is Better Live Than One Direction
TRUTH: They are multi-talented in various aspects.
5SOS stage presence was absolutely on point. Their passion emanates consistently throughout their performance. They managed to balance the incredible rush of performing on stage while maintaining professionalism. Vocally, they're very impressive, holding down their notes and harmonizing multiple times – even during a song about hot dogs.
Each member utilized their instrument – having fun, putting on a show, and connecting with the fans. It's no surprise this amalgamation of talent is tied off with superb songwriting, which the boys play a heavy role in.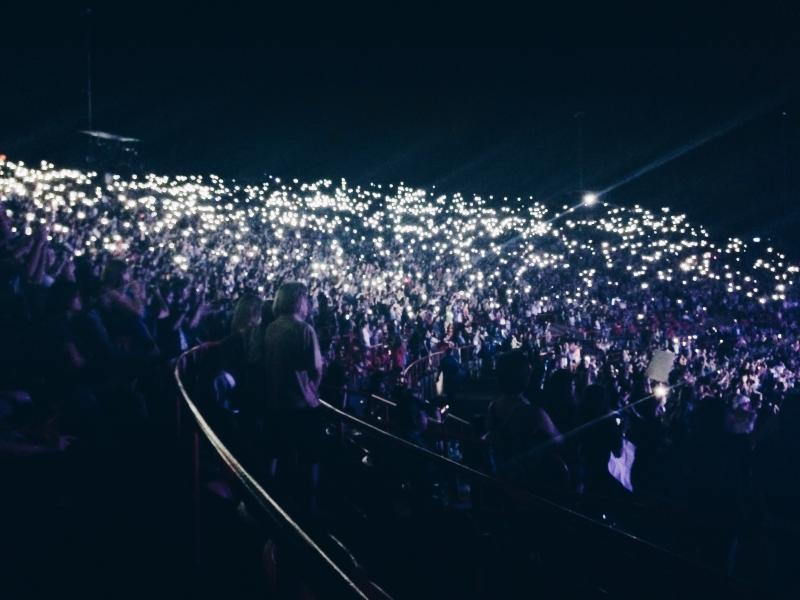 TRUTH: 5SOS are incredible performers.

A key moment in every performance is the realization you're at that concert - that you're present and you belong. After a day of moving out, a volunteer shift, a work shift, a two-hour commute to Irvine, it's safe to say I was exhausted by the time I finally got to my seat.
A few songs in, as Michael flawlessly engaged fans and maintained concert flow, Ashton reminded everyone to stay in the moment. And as cheesy as it is, there was something about seeing the wave of cellphone flashlights and dancing fans, all singing along to lyrics we belted from the heart. You can only imagine how Luke and Calum felt looking out into the theater as the crowd sang their lines, but even multiplying that by a hundred probably doesn't come close.
TRUTH: They're kinda hot.
Calum's sculpted jawline and confident stature probably can melt hearts. Michael exudes the bad boy vibe parents warn about, but you ignore. Ashton's smile is so much more radiant than the sun that he's bound to be the tipping point of California's drought. And let's be honest, Luke Hemmings is over six-feet tall of everything good in the world.
But mirroring the controversy that arose when the title of their new song was "She's Kinda Hot" and fans were afraid it objectified women, there's more to this group that first impressions. These boys are in our age range. They're coping with the overwhelming responsibilities adulthood brings (albeit, in different ways). They're growing individually and as a band, working towards their dream, all while trying to enjoy the moment. Yes, they're attractive. Give them a shot.
Whether you're taking the "Long Way Home," wondering how you "End Up Here" or what could or "Never Be." "Don't Stop," listen to their music, and even think about "Everything I Didn't Say." 5 Seconds of Summer could be one of your favorite bands.
Reach Staff Reporter Victoria Sevilla here.