Film and TV
'Tangled' On The Small Screen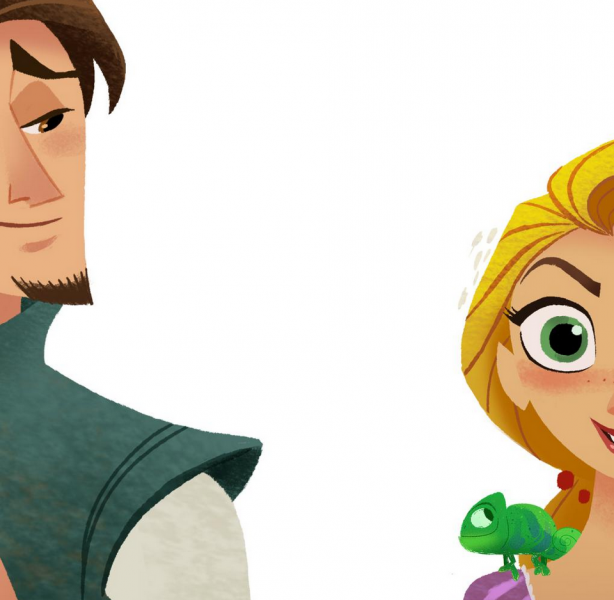 Last week, Disney made the announcement that the adventures ot Rapunzel and Flynn Ryder would continue on the small screen, as Disney Channel is set to premiere an all-new TV show based around the successful film, "Tangled." With the TV series premiering in 2017, Mandy Moore and Zachary Levi are set to reprise their roles. The series will take place after the events of the 2010 movie and before the short film where Rapunzel and Eugene/Flyn get married, "Tangled Ever After."
Most movies with rich world-building have endings that leave fans with unanswered questions and their own imaginations to continue the stories. With the TV series underway, hopefully the writers will finally give Rapunzel's parents, the King and Queen, some lines. What's the kingdom like? What will Rapunzel's relationship with her people and her parents be like?
Since Disney spin-off shows are known to introduce new characters to form a dynamic series, this TV show will not be any different, as fans can expect to see a new friend of Rapunzel's grace the screen. Expect to meet chambermaid, confidant, and Rapunzel's new best friend: Cassandra.
READ MORE: Will 'Chuck' Make a Comeback?
Fans can expect to see Rapunzel adapt to her new role as princess, embrace her hometown of Corona and of course, continue to explore the world with Eugene, Pascal, and Maximus.
Set to premiere in 2017, the Tangled series boasts an impressive creative team behind the show. Alan Menken, prolific composer, and lyricist Glenn Slater are set to work again on music for the series, along with many other artists known in the Disney world and others. Does this mean the show will feature original musical numbers?
This movie-to-TV adaption isn't new to Disney, as the early '90s to the mid 2000s brought us familiar storylines and characters from our favorite films to air syndicated episodes of new adventures. Typically, these Disney Channel shows would last for about two seasons.
Fans should be optimistic about this story's revival, as it seems like Disney has an incredibly strong team behind the project. Plus, having the original voices of these characters sign on is always a good sign this show will be put in the right hands.
In the meantime, prep yourself by swooning over Rapunzel's and Eugene's wedding!
Reach Staff Reporter Sonia Gumuchian here. Follow her on Twitter here.