Style
In The Fashion World Men Still Have Control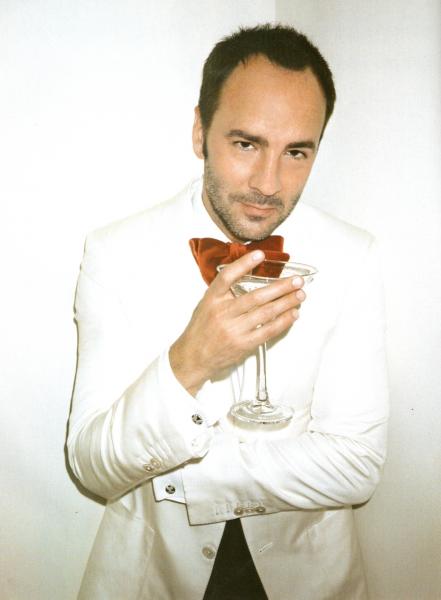 Red bottoms heels, "Neverfull" leather bags, and the House of No. 5; even in all their intent, lack a leading lady.

It seems that men are continuing to dominate the busniess world, espeically now in the fashion industry.

Interestingly, a lot of highly sought after fashion brands either have a man's name to represent the brand (i.e. Christian Louboutin, Louis Vuitton, etc.) or a male director to speak for women's brands, such as Karl Lagerfeld for Chanel. The reality is that men play a fairly dominant role in women's fashion, maybe even more so than women,

despite the fact that these powerhouse brands gain their legitimacy from their women's lines

Are men designing fashion for women better than women can for themselves?
New York Times quoted Tom Ford, "Men are often better designers for women than other women." As the former creative director of Yves Saint Laurent, Gucci and currently gaining success and press for his own title brand, Ford's signature is provocation--vocationally or visually through his work. He goes on to say, "I think [men] are more objective. We don't come with the baggage of hating certain parts of our bodies."
READ MORE: Sustainable And Ethical Brands You Can Actually Afford
Although Ford's perception of all women as subconsciously self-loathing ruthlessly demeans a history and movement of female empowerment, his words do not settle without a sliver of validity. It certainly begs questions regarding who we, as women, want to dress us. Is a man's eye more trustworthy than a woman's? Although I have no background or legitimacy in design, frankly I think it would be incredibly difficult to completely disregard a loaded perception of the female body. When I get up in the morning and choose a pair of ripped jeans and a white T-shirt, to highlight the features I like about myself, I too am dressing to disguise the parts I don't like.
Following Ford's logic, if we are allowing men to dress us, are we also conforming to a male standard? Immediately, vapid articles like, "What Men REALLY Think About Your Boyfriend Jeans" come to mind. Earlier this spring I found an article entitled, "What Guys Really Think of Girls' Coachella Outfits," with pictures of only female celebrities and not only critiqued their clothing, but also either condemned the lack of sexiness or resulted in slut-shaming these girls. Regarding a photo of lace-up gladiator sandals, one man commented,"If she does get laid tonight those atrocities will surely remain on and be present in the bed (tent?) because it's nearly impossible to keep a boner for the 20 minutes it takes to remove them." Only slightly lacking in charisma and charm, the ignorance was not only quoted saying this, but consequently, in some ways, encouraged by reporting the quote.
READ MORE: Could Los Angeles Be The Next Fashion Capital?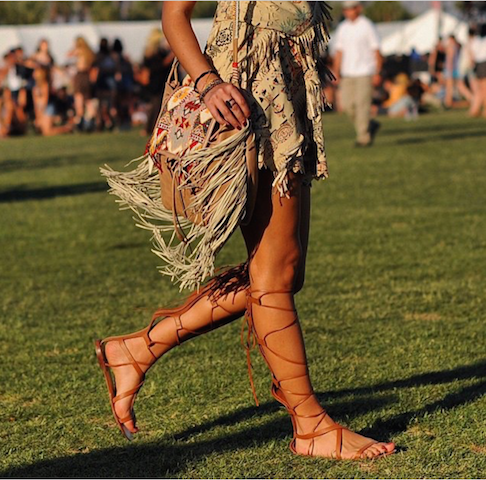 Although these articles aren't intended to be serious, as a woman, it seriously calls into question who or what I dress for on a daily basis. Having the majority of the fashion industry dominated by men, it is interesting to think that women's fashion could ultimately be designed, influenced, and decided by men.
That is not to diminish the amazing work that women have done in the fashion industry. To name a few, Donatella Versace, Donna Karan, and Miuccia Prada have been some of the most influential and powerful designers to date. Brands like Tory Burch, Lilly Pulitzer, and Rebecca Minkoff were started and remain lead by the women that don the name. Even certain male designers, like the late Alexander McQueen, utlize their art to explicitly support a sense of female empowerment. He once said, "I want to empower women. I want people to be afraid of the women I dress."
As there are successful women in the fashion industry, there are also men who are women's biggest supporters in the industry. Yet the discrepancy stays the same. If it is just baggage standing in the way, is it not saddening to think that a standard of beauty is such a frontier in our minds that it inhibits women from being successors in a field of their own? It is interesting to think about who we let define femininity through fashion and how that exceeds that specific sphere and permeates throughout the rest of what it means to be a woman.
Reach Staff Reporter Samantha Dilley here.