National
Former "Ex-Gay" Poster Boy Speaks Out Against Conversion Therapy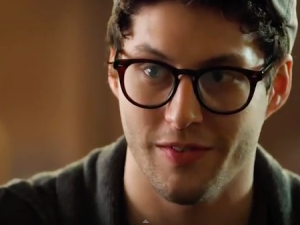 If you're gay, you will go to hell, get AIDS and molest children. This is what Christian Schizzel was told at 18-years-old after he came out as gay to his family. Two years later, in 2006, he sought reparative therapy, a controversial treatment aimed at changing one's sexual orientation from gay to straight, also called conversion therapy.
Desperate to be accepted by his family, Schizzel spent six years meeting with various religious leaders and psychologists in attempts to change his sexuality. Raised in a Christian background in Minnesota, he fully believed he would go to hell for his homosexual feelings and was blind to its potential harm.
"I wasn't aware of the gay community or healthy adults that were out," the former "ex-gay" symbol said.
When he first came out, Schizzel met Janet Boynes, the founder of Janet Boynes Ministries, who seemed to be living proof that homosexuality could be cured. She attributes her "lesbian lifestyle" of 14 years to her traumatic childhood, and now links her past history of sexual abuse and absence of religion to the lesbian period of her life.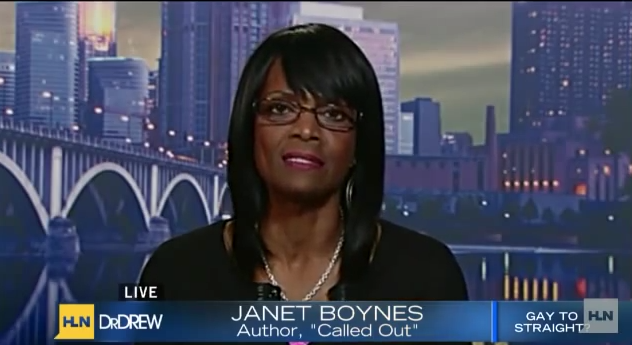 Boynes is the conversion therapy activist who started a
petition
challenging President Obama to listen to "ex-gays" such as herself, in response to his
call
in early April to ban conversion therapy. Obama supported legislative efforts to outlaw the practice for minors after hearing about the death of transgender teen
Leelah Alcorn
, who wrote in an online suicide note that religious therapists had tried to change her back to being a boy.
Since then, there has been gradual progress towards a national ban: Oregon became the third state to ban conversion therapy after Governor Kate Brown, the first openly bisexual governor in the country, signed the bill in May. This ban, like those in California, New Jersey and Washington, D.C., only applies to mental health practitioners licensed by the state, and doesn't restrict religious entities, like the pastors Schizzel often met with under Boynes' guidance.
READ MORE: CA's Ban On Conversion Therapy Signals Progression Toward Acceptance
Schizzel became fully immersed in the step-by-step plan to encourage heterosexuality, which included living with a Christian family, like Boynes had done.
"I knew that I had to sever all ties with my old lifestyle in order to make a clean break from it, so I moved in with a family from our church," Boynes wrote on her website.
Within six months of starting therapy, Schizzel moved in with a Christian family that was well known in the church he was attending. While working full-time as a server, he lived with the pastor parents and their kids, as the ministry's way of showing him how much better his life could be as a heterosexual man.
"I had fucked up family issues, so that was the first time that I had a safe family environment," Schizzel said. "It was a really good space for me, minus the conversion therapy part." Neon Tommy did not reach out to the family at Schizzel's request that their privacy be protected.
The effort to encourage a hetero-normative lifestyle extended to even the smallest signs of masculinity, according to Schizzel. He explained that Boynes guided his host family about how to discuss and react to factors associated with manliness.
"I burped once, and I was congratulated because it was a manly thing to do," he recalled.
Boynes and Schizzel share some trauma in their past, both having been sexually abused by their stepfathers as children. Reparative therapy advocates use this point in particular to defend the practice; they argue that root cause of homosexuality is childhood trauma and that treating this issue can reverse same-sex attraction.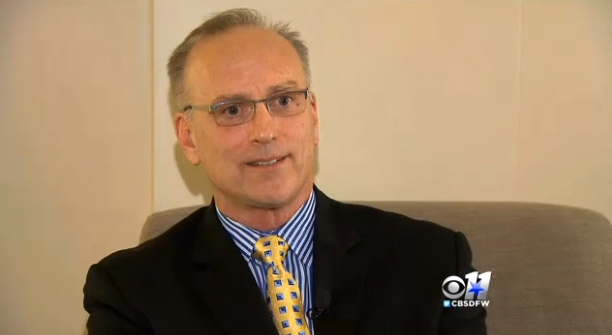 Reparative therapist
David Pickup
practices what he calls "authentic reparative therapy" out of his two offices in Encino, California and Dallas, Texas—different from what the media portrays as "religious quackery" by using the term "conversion therapy." He argues that childhood trauma makes the males seek out other men to find comfort in an effort to "pleasurize some trauma in the past." As a victim of sexual abuse at a young age, he believes that preventing minors from getting help harms children going through experiences similar to his.
"I was sexually abused by a pedophile when I was five, so that really screwed my head up with a lot of doubt about sexuality," Pickup said.
Schizzel's therapists, who were all from the Minnesota-based Bachmann and Associates Counseling Centers (now re-named Counseling Care), gave him the same justification, saying his experience of sexual abuse at age nine caused him to become homosexual. Schizzel says his then-stepfather molested him in Lithuania after tying him up, using Bible verses during the act as a justification.
The now-28 year old remembers going through a real-life simulation of the sexual abuse again during a session with therapists from the Bachmann clinic.
In an Eye Movement Desensitization and Reprocessing session, an eight-phase form of psychotherapy used commonly for Post Traumatic Stress Disorders, he said he was taken back to the scene and "remembered smells and things [he] totally forgot."
Schizzel said having therapists link his sexuality to trauma affects how he identifies himself. "It links your orientation to being violent and evil," he said. The Bachmann and Associates Counseling Centers did not respond to the request for comment.
Several medical organizations have come out against the harmful effects of reparative therapy, citing researches that found sexual orientation is unlikely to change due to efforts designed for this purpose. In 2007, The American Psychological Association (APA) assembled a research group, called the Task Force on Appropriate Therapeutic Responses to Sexual Orientation, to review the available research on reparative therapy, which they refer to as sexual orientation change efforts (SOCE). Conversion therapy participants that were interviewed had widely varied responses in the 138-page report released two years later. Some found a sense of community through the experience while others experienced a loss of sexual feeling and depression.
"Individuals who failed to change sexual orientation, while believing they should have changed with such efforts, described their experiences as a significant cause of emotional and spiritual distress and negative self-image," according to the report.
READ MORE: The Real Risk Involved With Gay Conversion Therapy For Teens
The APA discourages therapists from promoting the notion that sexual orientation can be changed, citing the lack of research suggesting SOCE is actually effective.
"The results of scientifically valid research indicate that it is unlikely that individuals will be able to reduce same-sex attractions or increase other-sex sexual attractions through SOCE," the report reads.
Joseph Nicolosi, founder of the National Association for Research and Therapy of Homosexuality (NARTH) and considered the founding father of reparative therapy, believes the findings are invalid due to bias in the members of the task force. He claims eight out of nine members (there were six members, according to the report) are gay or gay activists.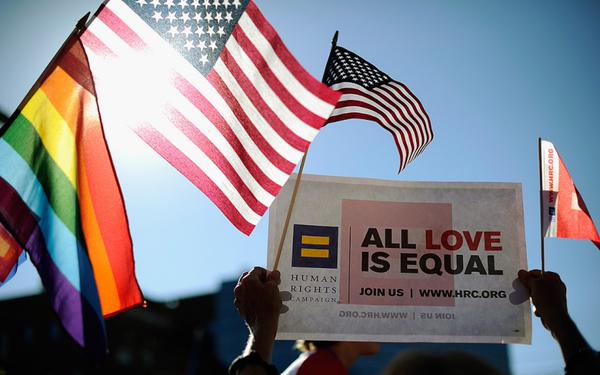 NARTH's formal response to the 2009 report cited the members' employment and awards history that suggests opposition to the therapy practice.
"Although a number of APA member psychologists, equally as qualified as those selected, but also experienced in working with those distressed by unwanted homosexual attractions, were recommended to the APA, none were named as a member of TF (Task Force)," the statement said.
Nicolosi sees the research conclusion as a result of jealousy among some members who feel threatened with the notion that others may be successful in changing their sexual orientation.
"If you're gay identified, you're not going to be open to the possibility of other people changing ," he said. The task force chair, Judith Glassgold, told Neon Tommy the members were chosen based on their qualifications as licensed psychologists, not on their sexual orientation or participation in gay activism.
Nicolosi, who runs his own clinic in Encino, also paints a different picture for the highly criticized form of psychotherapy, clarifying that his clients voluntarily seek out ways to instill more masculinity in themselves. He says he is able to practice conversion therapy in California because the 2012 law has a limited definition of when a therapist is participating in "sexual orientation change efforts." It does not apply to psychotherapies that provide an accepting environment with room for exploring one's sexual orientation, nor does it include therapy sessions that don't seek to change the client's sexual orientation.
"Any kind of therapy that goes against the will of the client is not good therapy and it's not reparative therapy," Nicolosi said.
Schizzel recalls a different experience as the "first gay kid Janet ever helped," an example of an overall plan to expand her ministry's work. He eventually became the poster boy for the "ex-gay" movement, even appearing on journalist Lisa Ling's "Our America" to speak on his sexuality transformation.
Within the six-year period of treatment, he was tempted to come out several times. After taking a logic class in college, he realized the paradox between his natural attraction and the consistent message he was receiving from psychologists. He realized that if he is gay, he wants to marry a man, therefore cannot want to marry a woman. That concept shattered the possibility that he could be "ex-gay," helping him realize "you can't want what you don't want."
Schizzel's story echoes that of many other "ex-gays" who have recently come out to say their conversions were a form of "mind control," explained Wayne Besen, founder of Truth Wins Out, a Chicago-based non-profit fighting homophobia. While Besen sees many problems with conversion therapy, ranging from religion to morality, he sees consumer fraud as the biggest issue. Besen argues the practice allows homophobes to cite false medical research to back up their personal beliefs about sexual orientation.
"It's a marketing campaign, a PR campaign for a group of religious people that don't like homosexuals," Besen said.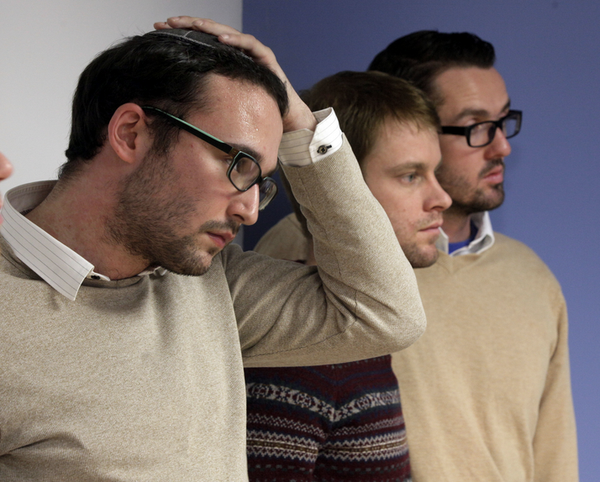 Besen is not alone in the legal approach to fighting the therapy practice. A gay conversion group was ordered to pay over $70,000 for consumer fraud last Thursday, marking the first time in the U.S. that consumer protection laws were used against conversion therapy. The former clients of Jews Offering New Alternatives for Healing (JONAH) claimed that the organization violated New Jersey's Consumer Fraud Act by falsely advertising that its counseling services could "cure" their clients of being gay.
One of the plaintiffs, Benjamin Unger, said founder Arthur Goldberg promised to change his sexual orientation. "He said he had helped hundreds of people go from gay to straight," Unger said. "I asked him was that possible, and he said, 'yes, it is absolutely possible in three to four years.'"
The former clients were allegedly also encouraged to undress and touch themselves during group sessions to express their manhood.
READ MORE: Two Victories In Two Days For LGBT Community
Schizzel's lesson for machoism entailed going to a gym to observe masculine men firsthand, where he ironically "fell over head and heels for" his male personal trainer. It went against what he'd been told by everyone within the "incubator" of church leaders and reparative therapists who warned him against same-sex attraction. Boynes declined to comment when contacted for a response to Schizzel's account, but clarified that he was her mentee, not a client.
"I realized I would be willing to burn in hell in the next life, if I could be in love in this life," Schizzel said.
Still, he hoped God wouldn't punish him for going after his feelings. But he decided this was more important than his faith. "If this is who God is, I don't believe in worshipping," Schizzel said.
While Schizzel was still living in Minnesota, Ling caught wind of his decision to come out again publicly, and asked him to join the group meeting in Hollywood for another taping. The filmed discussion consisted of conversion therapy survivors and the former president of Exodus International, a now-defunct Christian network that connected conversion therapy organizations, with ties to Boynes' ministry, Alan Chambers. Schizzel agreed because he wanted to repair the damage he caused by promoting the "ex-gay" concept.
While seated in a circle with eight other survivors, he found comfort in hearing their relatable experiences. Having recently come out, he kept to himself and recalled being scared to tell his story to Ling. At the meeting he met James Guay, a marriage and family therapist who now uses his experience to help other LGBTQ people overcome trauma. Guay wrote about seeing a conversion therapist as a sixteen-year-old in a TIME piece.
During nearly four hours of emotional discussion, Guay says he "could tell he [Schizzel] had a lot to share." As their friendship developed after their first meeting in 2013, he saw Schizzel "gain his sense of power and truth."
Although Boynes had rejected Schizzel outright when he finally came out to her, he said she held on to hope that he would change his mind. He said she called him to say that she was praying for him before abruptly hanging up, knowing that he didn't have caller ID to recognize her number.
"I needed some serious boundaries," he explained, though he said the invasion wasn't what made him decide to leave Minnesota for good.
Schizzel claims his host parents prohibited him from talking to their kids after he came out publicly, and that the father told his children that Schizzel had the "devil" inside of him. He said hearing the words from his host mother, "I can't let you be around my children anymore," was the breaking point for him. He decided to move to Los Angeles, where he had close friends from the filming of "Our America."
Now living in Los Angeles and working in the interior design industry, Schizzel is struggling to get past the trauma from years of reparative therapy that left him "barely staying afloat."
He is seeking therapy to heal from the aftermath of reparative therapy in Minnesota, but has been unable to afford health insurance that supports therapy sessions.
"I don't even know how to grasp or handle my anger," he said. "It's scary looking at the long-term effects of it all."
You can contact Staff Reporter Diana Lee here and follow her on Twitter here.