Health
12-Step Yoga: Helping Addicts Heal
Two months into sobriety, Brian Hyman decided to do a 30-day yoga challenge. Hyman had been practicing and teaching yoga on and off, but he'd never felt it was more than just exercise.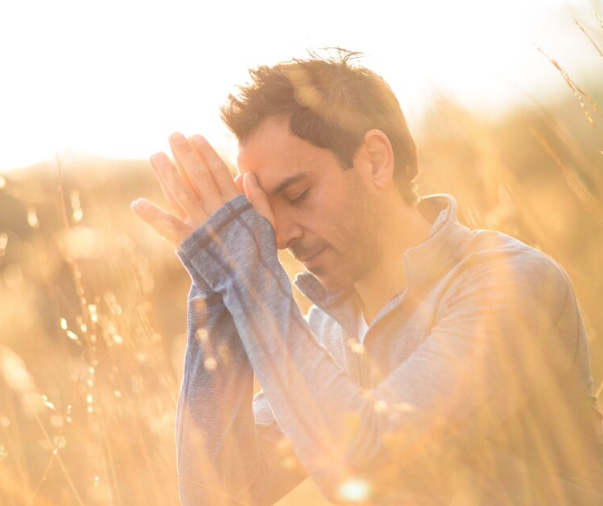 Two weeks into the challenge, Hyman experienced a change. Starting to feel the clarity of his newfound life without alcohol, he felt there was a bigger purpose behind the practice.
Suddenly, yoga was a way for him to heal.
READ MORE: Yoga For Cancer, More Than An Exercise
"I found a level of insight, almost like a portal or a doorway to the divine," said Hyman. "My yoga mat became a magic carpet."
Today, Hyman is five years sober and still active in the addiction recovery community. Hyman now teaches yoga at Cliffside Malibu, an addiction recovery facility in Southern California.
Having experienced such positive revelations through yoga, Hyman realized that yoga had several similarities to 12-step addiction recovery programs. He then decided to create what he calls a 12-step yoga class.
"Addiction was the burning building that I escaped from," says Hyman. "And I wanted to help others get out, too."
Not all of Hyman's classes are 12-step specific. Hyman says yoga, in general, was founded on some of the same principles that 12-step programs teach. Traits like honesty, humility and perseverance.
Hyman says he does not feel the need to mention the steps in all of his classes because they are innately present.
READ MORE: Master Your Yoga With A Master's Degree
Lauren Boasberg is a primary therapist at Cliffside Malibu who specializes in drug and alcohol addiction. Boasberg started using drugs when she was 13 years old. She is now coming up on her 40th birthday and 15th year of sobriety.
"What I try to teach people is mindfulness; I try to bring people into the moment," said Boasberg. "In addiction, you are constantly living in the past or in the future."
Mindfulness is one of the main principles of yoga, which is why Boasberg believes the practice can be beneficial for recovering addicts.
Often, trauma is a leading factor in addiction. Many times, addicts turn to their vices in response to a major event or change in their life.
Beyond providing awareness, yoga helps release the tension that trauma often stores in the body.
"When people are addicts they are stuck, so we need to do exercises to become unstuck," explains Boasberg.
READ MORE: Balancing In Yoga Just Got Harder
Jake Stevenson, 23, had lost several family members to addiction before falling prey to the disease himself. He is now managing a sober living facility in Malibu. He first took on the job after passing his one-year milestone of sobriety.
Hyman was the first person to introduce Stevenson to yoga. Stevenson had never seen himself doing yoga; he referred to himself as a "macho man."
Open to his treatment plan and receptive to Hyman's class, Stevenson decided to give yoga a chance.
"It took me out of my head, and really put me into my body and my breath," said Stevenson. "It was the first time in a while I just felt connected to myself."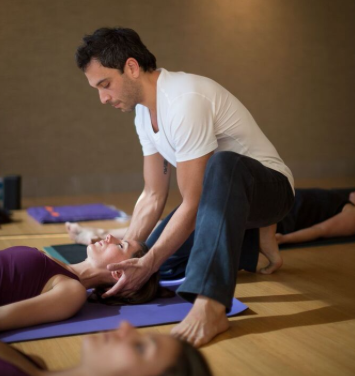 During his treatment Stevenson did yoga five times a week, and since leaving Cliffside Malibu, he continues to integrate it into his weekly routine.
"It was a very grounding process to do it on a regular basis," says Stevenson. "It is very powerful to fall in love with something that you initially did not want to do. "
Hyman attributes his own recovery to several different factors, but he knows that yoga played an instrumental role.
"Yoga supercharged my recovery," explains Hyman. "It wasn't until I was a couple of months sober that I realized just how powerful yoga was for me."
Hyman still attends 12-step meetings and practices yoga on a daily basis.
"The steps healed my mind, but the body was not healed from the years of addiction," says Hyman. "The yoga is what restored my body."
Hyman believes that giving back to other recovering addicts is what helps him stay sober. His attributes his success to the fact that he can empathize with the experiences that an addict goes through because he also suffered from similar struggles.
"It is a beautiful life that I have been given," says Hyman. "I just try to focus on living one day at a time, not drinking one day at a time, and practicing yoga, one day at a time."
Reach Staff Reporter Margaux Farrell here or follow her on Twitter here.