Arts+Culture
USC Film Student Not A Wonder Child, But Not Far Off
Around the same time that the Harry Potter films wrapped up, Jarand Herdal's prospective career as a filmmaker in Norway began taking shape. He was 15.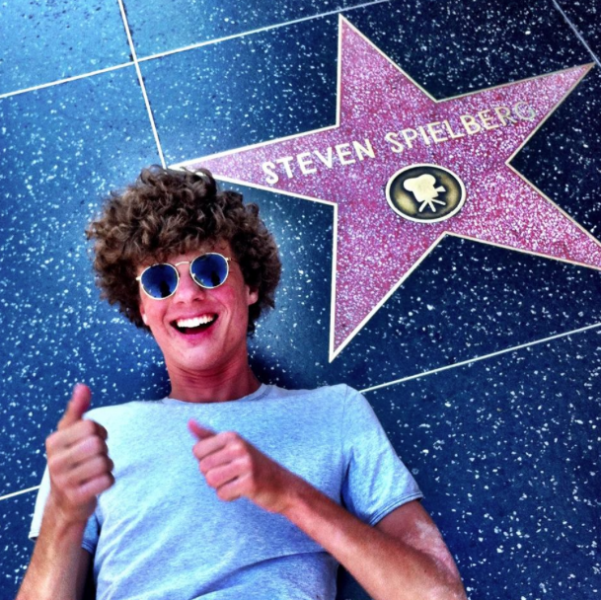 Now a lanky young man with unruly brown locks of hair grazing over his light eyes, Herdal laughs as he remembers how devastated he and his friend, Jens Hertzberg, were when Harry Potter ended.
"We had to find a way to continue and to keep it alive," said Herdal.
The pair had been posting their videos to YouTube for a few years, hoping they would generate enough views to make money. YouTube pays subscribers who attract high view counts.
"The only motivation we had to make money was to have money to be able to continue creating," said Herdal.
READ MORE: Film Review: 'Pitch Perfect 2'
In Norway, the government has special funds that support creative endeavors with seed money. In an attempt to receive those funds, Herdal presented an idea about a Harry Potter fan film.
His idea required a helicopter, and the government agreed to support him, seeing how his videos had started to gain traction on YouTube.
"They loved the idea," said Herdal. "Here was this crazy 15 year old who wanted equipment that was bigger than him."
The Harry Potter fan film went viral and collected over a half a million views - but most importantly to Herdal, it was shared on the Harry Potter fan page, a feat he remains proud of to this day.
READ MORE: Film Review: 'McFarland, USA'
What was next? Herdal was clearly onto something, but he wanted to stand out even more.
"How can you top renting a helicopter?" laughed Herdal as he playfully crossed his arms across his chest, shaking his head.
Herdal's next idea, at the age of 16, was to direct a full-length feature film. The production was so massive that it actually required closing down a street in Oslo, which is equivalent to New York's shopping mecca, Fifth Avenue.
"I like doing things that people say I can't," said Herdal.
The film, "Everywhen," has now been released in 57 countries and is expected to hit the US market in the near future.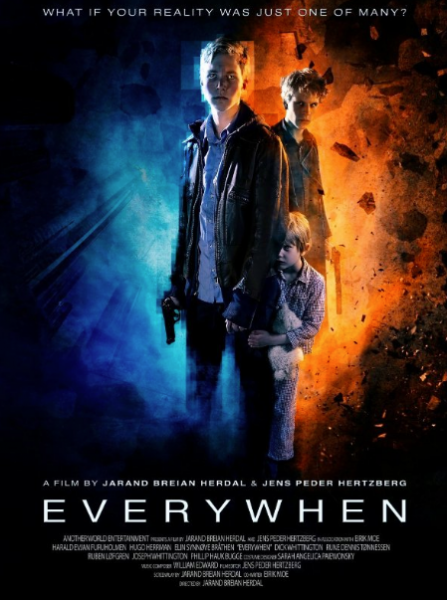 This is not to say that Herdal hasn't met resistance. "Everywhen" was sent to 30 distributors, and he only got two replies: one no, one yes.
But that one yes was all he needed.
After directing a full-length feature film, Herdal continued to create pilot episodes for television, music videos and other short films.
Herdal knew he was a talented filmmaker, but he was not ready to settle. Herdal applied to two of the world's major film schools: The University of Southern California and New York University.
Herdal did not expect to get in. In Norway, university education is not a guarantee; some people start working straight out of high school, so Herdal was mentally prepared to start on that path if the schools sent him rejection letters.
Then, late one night in March 2014, Herdal got a phone call from Kenneth Hall, a renowned professor at the USC film school. Hall, who has worked on films like, "E.T.: The Extra-Terrestrial," "Star Trek: The Motion Picture," "Gremlins," and more, wanted to know why someone with Herdal's experience would want to come to school.
"He told me he just wanted to learn more," said Hall. "And that to me was just such a powerful response."
Hall told Herdal that he might be bored for the first two years of curriculum, and Hall acknowledged he could still have an impressive career without a USC education.
If Herdal did decide to come to USC, Hall assured him that he would leave with a more profound understanding of the film industry vs. what Herdal had come to learn about it on his own.
From that conversation, Herdal was sold. He did not just wanted to be good; he wanted to be the best.
A few weeks later Herdal received his acceptance letter from USC, a school that has backing from prominent moguls like Steven Spielberg and George Lucas.
The most difficult adjustment for Herdal has been dealing with assumptions other students make based on his resume.
"In Norway, people have seen me climb from the bottom… I am not better than anyone here," said Herdal. "I just started earlier and have experience."
Herdal wrapped up his freshman year this month. Today, he's far from your average college student. Herdal has met with top executives from companies like Netflix, Universal and Paramount, and has been contacted by several managers and agents.
But he is not hung up on the glamour that Hollywood offers just yet.
For now he simply wants to be a student, and says he does not have time to juggle the meetings and work load of full-time directors.
Though he still takes on the occasional music video shoot since he says those can be done relatively quickly. Just a few months ago he was in Thailand for a music video, "Samsara" by Tungevaag & Raaban. The video has not yet been released in America, but it already has over 5 million views online.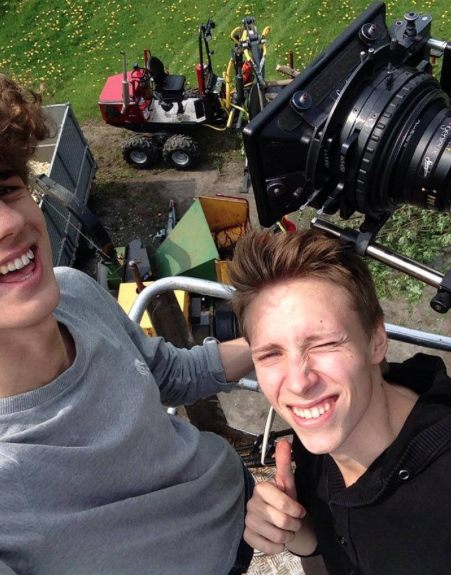 Herdal, now 19, has credentials that most people hope to have after working for several years in the film industry. But underneath his mature European aura shines a twinkle of adolescence that reminds you that he is still a young boy with big dreams.
"I like the parties here," blushes Herdal. "With their awful, yet catchy music, and those red party cups you see in movies... they actually have those here!"
To many other students he is a legend, and though he is used to receiving praise and admiration from his peers he has not let it affect his demeanor, which is calm, kind and humble.
"I get opportunities that other people don't, not because of my talent, but because I have been doing this for a while, and because I am cheap," said Herdal.
Hallgrim Haugh has been working in the film industry for 20 years and met Herdal through colleagues in Norway. Haugh now owns a production company in Los Angeles.
Haugh says Herdal already has notoriety back in Norway and is convinced that with time and the support of a USC degree, he will surely be able to make a name for himself in L.A. as well.
Haugh remembers an interview that Herdal did with a Norwegian publication. He told journalists he did not have a "plan B" because filmmaking was the only thing he wanted to do.
"He is very rare," says Haugh. "In a good way."
While Herdal may not be completely aware of his talents, those around him know that there is something different about him.
"I wouldn't say he is a wonder child, but he is not far off," said Hertzberg. "He knows exactly what he wants… and he is definitely going to go out there and do something big."
Reach Staff Reporter Margaux Farrell here and follow her on Twitter here.