NBA
Paul George's Timely Return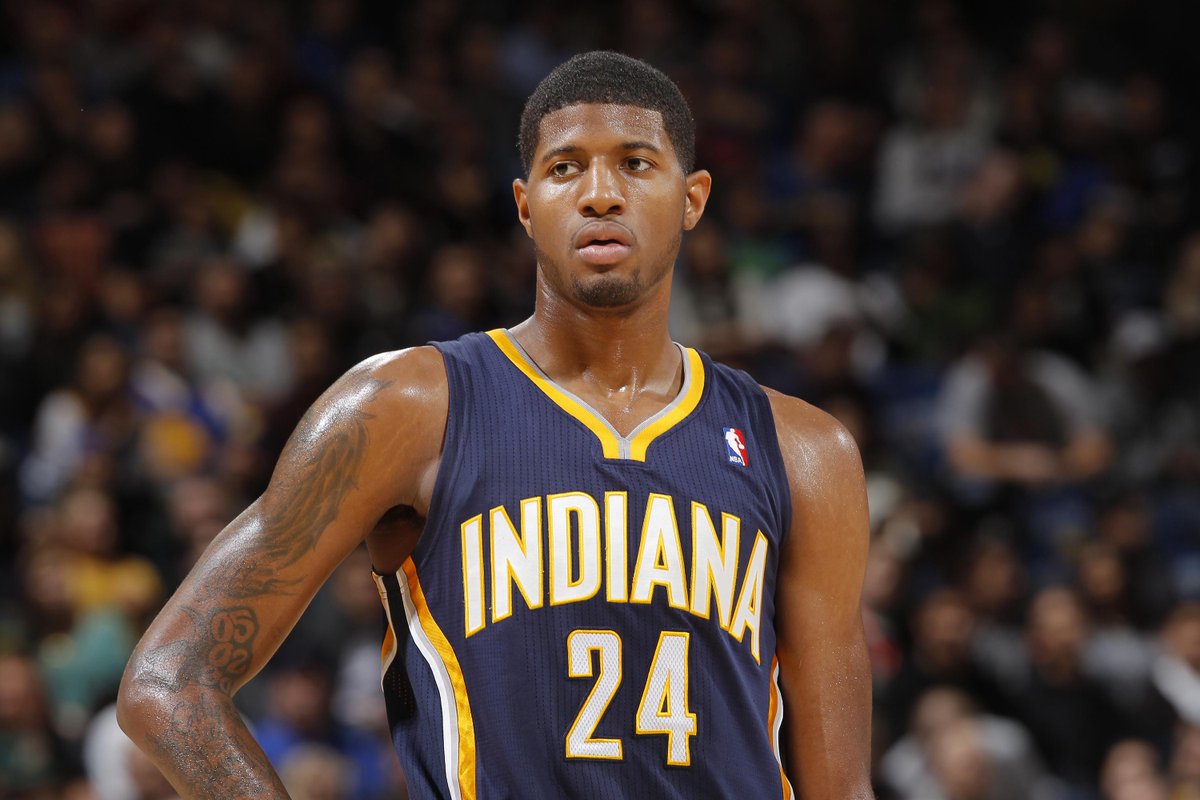 July 31, 2014.
Paul George is an MVP contender and coming off an outstanding season where he averaged 21.7 points, 6.8 rebounds, and 1.9 steals per game. The accolades go on. George was an All-Star, All-Defensive First Team, and All-NBA Third Team.
August 1, 2014.
George suffers a macabre injury that results in a compound fracture of his tibia and fibula. The injury is scarring for all those who have seen it.
--
George has pushed himself through his rehabilitation tirelessly and devoted himself to a Pacers franchise that owes nearly all of its recent success to its superstar. The Pacers did not pressure George into a return before he was ready. Doctors had cleared him for game action for weeks, but the Pacers took extra precautions to ensure George's readiness.
George has done something that is so callously taken for granted. He came back earlier than anticipated. He did not call off his season like so many star athletes do. George is just what the NBA needed to make up for an injury-riddled season during which it seems every team has suffered from injuries to their core players.
Kevin Durant has only played in 27 games as he has battled foot issues. Kobe Bryant called it a season in January due to a torn rotator cuff. Derrick Rose's health has been as unpredictable as a soap opera. George is the one star to make a complete return from his "season ending" injury. The NBA needed Paul George almost as much as the Pacers did.
--
April 6, 2015, George makes an emotional return to the court in what critics and fans alike call the Pacers final playoff push. Sure, the Pacers are in contention, but will they make it?
Both the Celtics and Nets have abysmal 36-42 records seeding them at seven and eight respectively. The Pacers and the Heat are each one game back with similarly discouraging records of 35-43. Keep in mind this conversation would be completely irrelevant if these teams were west of the Mississippi and in the Western Conference (sorry, Memphis).
READ MORE: The Least Of The East
Coming into the final week of the season George and the Pacers will face Detroit, Oklahoma City, Washington and Memphis. They need to win all of these games, and the Pacers of last year have the ability to do so; but these aren't the same Pacers.
Paul George is not the same player he was a year ago. It is fantastic to see him on the court, and contributing at that, but through two games he has played only fifteen and sixteen minutes respectively. In these games he has scored thirteen and ten. If you extrapolate these numbers to the 36 minutes he averaged last season, his numbers are spot on with what his season averages were.
The issue remains that there is no way he can play 36 minutes in the next four games.
But if Indiana is somehow able to pull off the miracle and sneak into the playoffs, they will certainly give Atlanta a run behind the emotion and determination of Paul George.
While the Pacers have some control over their destiny, fate will reign, as losses by the Celtics and Nets are critical in order for the Pacers to not only tie, but also surpass both teams in the standings. Thus, Paul George's return will be for naught.
Though George has captured the hearts of NBA fans across the country, and surely most individuals would love to see a Cinderella story, the Pacers will not be it this season. Here's to hoping that by next season, Paul George will be the dynamic two-way player that has the ability to dominate the NBA, and the Pacers will find themselves not only in playoff contention, but championship contention as well.
Reach Staff Reporter Hailey Tucker here.