Technology
Midsize Sedan With A Twist: 2015 Subaru Legacy 2.5i Limited Quick Drive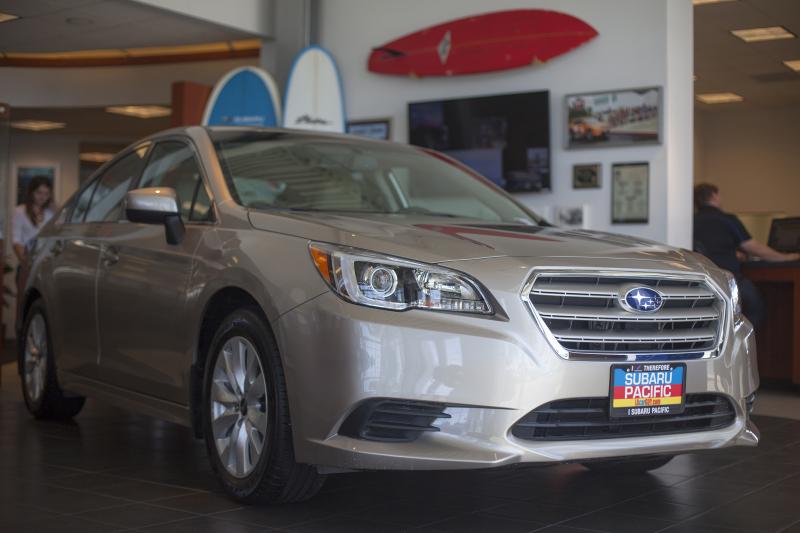 The 2015 Subaru Legacy is a very special car, for two important reasons that you won't find with most cars, particularly in the midsize car category. Things are getting simple yet brilliant.
SEE ALSO: 2014 Subaru Impreza WRX STI Quick Drive
The first special thing is that Subaru Legacy has Subaru's trademark symmetrical AWD standard. Even the base model Legacy is equipped with it, whereas other midsize sedans such as the Mazda6, Toyota Camry and Honda Accord are front wheel drive throughout the entire trim range. If you're interested in an all wheel drive car for all your outdoor adventures, this a good starting point.
The second special thing is that the Subaru Legacy uses a boxer engine, along with the rest of Subaru's lineup. The cylinders are horizontally opposed to make for smooth power delivery and allow the engine to be mounted low down to create a low center of gravity. Two engines are available, a 3.6L 6-cylinder or a 2.5L 4-cylinder. Both engines are DOHC and are fuel injected and are paired to Lineartronic CVT transmissions.
Please note that the Legacy shown in the pictures and video is not the one that I tested.
The Legacy I was provided was a 2.5i Limited, which was equipped with every single option except eyesight. Leather seats, Harman Kardon stereo, STARLINK, navigation, blind spot detection and lane change assist are just some of the features listed. It even featured voice control which would even control the climate control. All of this is very nice, but what's the car actually like to drive?
From what I was able to gauge on my quick drive, the car feels very ordinary. The steering is not too heavy but not too light, visibility was excellent and the suspension was relatively comfortable. The chassis was rigid and felt well constructed, and outside noise was well isolated. The seats were comfortable and the controls were laid out nicely. The touchscreen's UI looks virtually identical to the one in the Toyota Corolla S I tested earlier this year. The navigation system is SD card based and will not work if the card is removed.
What I can say about the Legacy is that it drove exactly how I expected it to drive, which is a good thing. From what I was able to gauge on my quick drive the car is quiet comfortable, and easy to drive. With the added bonus of AWD, it means that you'll be able to still drive it when the outdoors would rather you stay inside.
Price as tested: $30,520
Engine: 2.5L DOHC 4-cylinder Boxer with Active Valve Control System and MFI
Transmission: Lineartronic CVT w/ 6 speed manual mode and paddle shifters
Horsepower: 175 hp @ 5,800 RPM
Torque: 174 lb-ft @ 4,000 RPM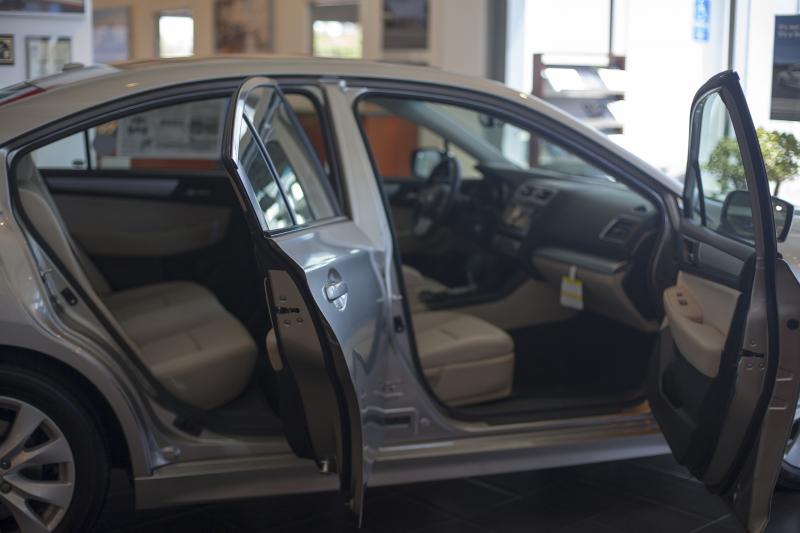 Tire Size: 225/50R18
Curb Weight: 3,485 lbs.
Cargo capacity: 15 cu. ft.
Fuel Capacity: 18.5 gal.
MFG Estimate MPG (City/Highway/Combined): 26/36/30
Special thanks to Carlo Lavarello and Subaru Pacific (Torrance, CA) for giving Neon Tommy the opportunity to review this car.
Reach Staff Reporter Amou (Joe) Seto here. Follow him on Twitter here.