Technology
The Winged All-Terrain Vehicle: 2014 Subaru Impreza WRX STI Quick Drive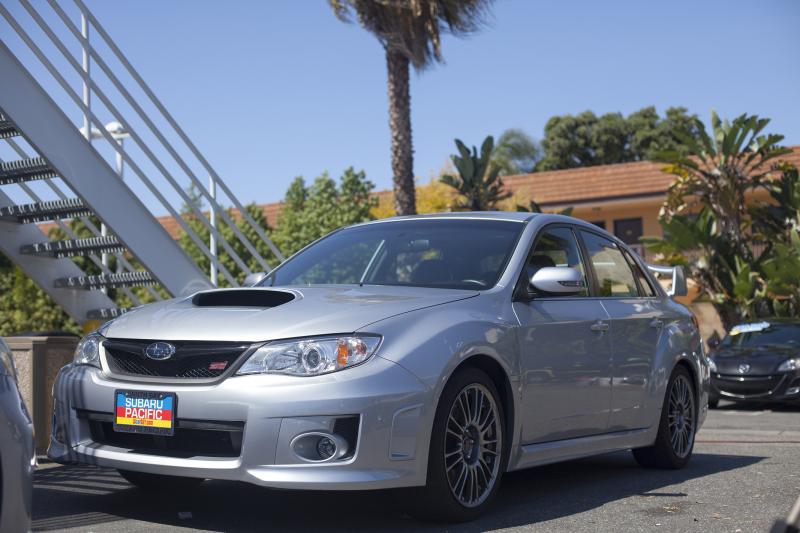 When people think of practical cars, what comes to mind? Big SUVs? Four-door sedans? Crossovers? And what about when they think of sporty cars? Ferraris? Corvettes?
What people consider to be good looking, sporty or practical is all subjective, but I'm here to tell you about a car that I consider to be all three of these things. Say hello to the 2014 Subaru Impreza WRX STI.
First, the name. It's quite a mouthful of letters, but it's there to distinguish itself from the other models.The WRX stands for World Rally Cross and the STI stands for Subaru Technica International. It sounds lame when you say it unabbreviated, but the car itself is anything but lame. Since one STI logo placed on the trunk of the car wasn't enough, Subaru decided to place the STI logo everywhere: on the wheels, brake calipers, seats, center console, front grille and steering wheel. And just in case you somehow manage to miss all of that, there's a massive wing on the back that's specific to the WRX STI sedan.
SEE ALSO: 2015 Scion FR-S Automatic Review
Powering the WRX STI is a turbocharged and intercooled 2.5L DOHC 16V 4-cylinder boxer engine. The engine sends its power to all four wheels through a close ratio 6-speed manual gearbox. The All-Wheel Drive system is symmetrical, meaning that the driveshafts are of equal length on both front and rear differentials. The WRX STI gets a unique symmetrical AWD system that gets a drive-adjustable center differential and limited-slip differentials for the front and rear differentials. Put in plain English, the WRX STI provides insane cornering on almost any terrain -- tarmac, gravel, dirt or snow.
Other performance enhancements include STI-specific suspension components, a Brembo performance braking system with a "Super-Sport anti-lock braking system," 18-inch wheels and a massive rear wing. The interior receives bucket seats with a fixed headrest to keep you in the seat and not in the center console during hard cornering.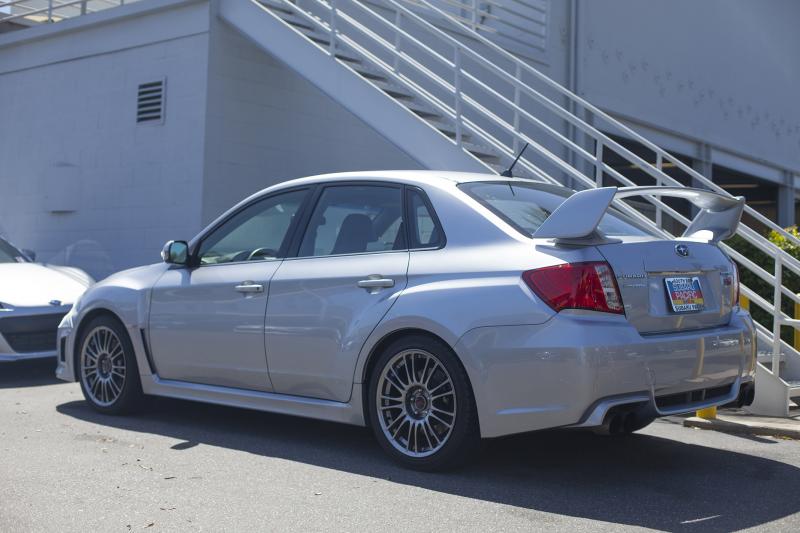 All this tech lying in the WRX STI may give the impression that it's going to be impossible to drive, but the fact is that it's about as easy to drive as a Corolla. The clutch is lightweight and easy to operate with effortless gear changes, and visibility in all directions is excellent. Unlike most modern cars that utilize electric power steering, which is about as communicative as an angry ex-wife, the hydraulic steering provides superior feedback and feel. The short gearing reduces turbo lag to the point where it's close to nonexistent and flies through the gears as if it's being chased. Bring the revs up and the engine goes from a deep rumble to an angry lion who hasn't eaten in three days.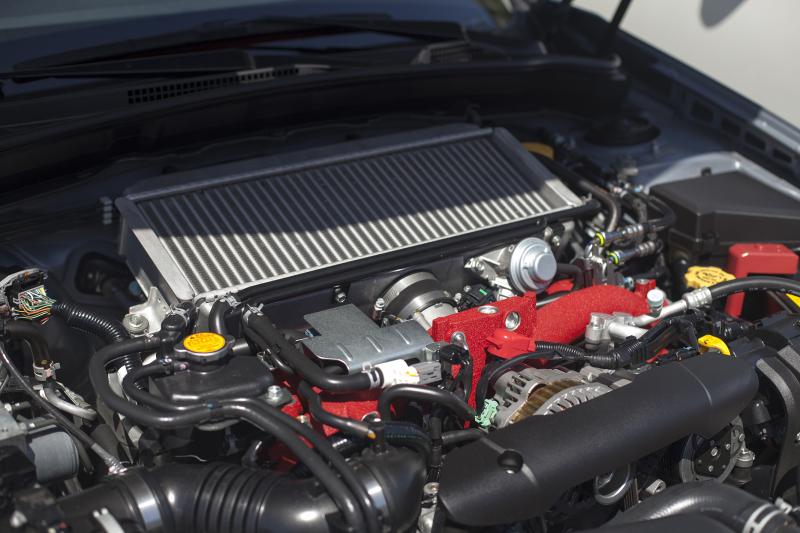 Despite all of this X-rated performance on the Impreza WRX STI, the car is still based on the standard Impreza, which means you get the same practicality as one. You get a trunk that's about the size of the Grand Canyon, four doors and five seats, except only this time, you have a large rear spoiler that can act as a table and produce downforce (unfortunately not both at the same time).
If you're looking for a hardcore performance car that's easy to drive, practical, good-looking, reasonably priced and equipped with a four-wheel drive, you can choose the WRX STI, its lesser cousin the WRX, or the about-to-be-discontinued-for-some-reason Mitsubishi Lancer Evolution X/Ralliart. Since the WRX STI will still be around in 2016, I'd say go with the WRX STI.
At-A-Glance Specifications
Price as tested: $34,600
Engine: 2.5-liter turbocharged and intercooled DOHC 16V 4-cylinder boxer engine with Dual Active Valve Control System (Dual AVCS) "EJ257"
Boost Pressure: 14.7 PSI
Transmission: 6 speed close-ratio manual transmission only
Horsepower: 305 @ 6,000 rpm
Torque: 290 lb-ft. @ 4,000 rpm
Tire Size: 245/40R18
Tire: Dunlop SP600 Summer Tires
Curb Weight: 3,384 lbs
Weight Distribution: N/A
Cargo Volume: 11.3 cu. ft
Fuel Capacity: 16.9 gal
MPG (EPA Estimated) (City/Highway/Combined): 17/23/19

Special thanks to Carlo Lavarello and Subaru Pacific (Torrance, CA) for giving Neon Tommy the opportunity to review this car.
Reach Staff Reporter Amou (Joe) Seto here. Follow him on Twitter here.