Los Angeles
Key Witness Refuses to Testify Against "Suge" Knight
Cle "Boan" Sloan broke into tears while refusing to testify against Marion "Suge" Knight in a hit-and-run murder case during a preliminary hearing on Monday.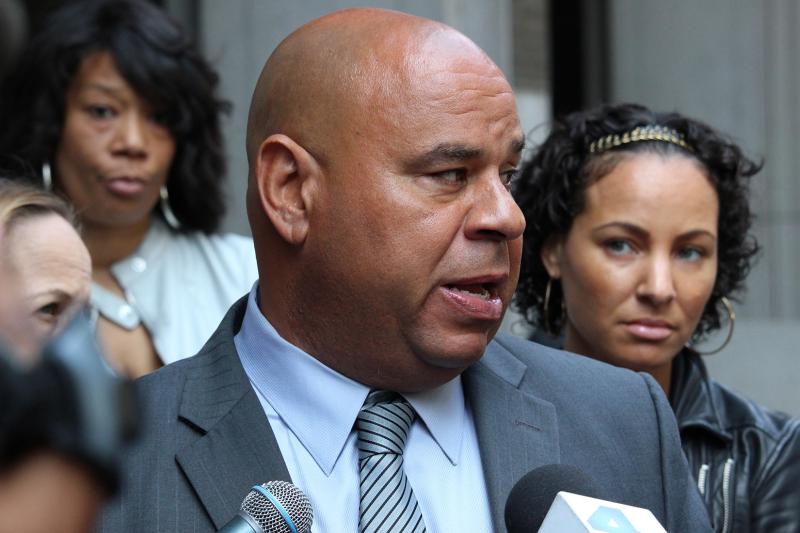 Sloan, who is a key witness in the case, said he couldn't remember who ran over him and Terry Carter, in a parking lot at
Tam's Burgers
in Compton on Jan. 29.
"I'm no snitch," Sloan said. "I will not be used to send Suge Knight to prison."
READ MORE: Suge Knight Fires Attorney
Los Angeles County prosecutors granted immunity to Sloan, which means his testimony can't be used against him.
Prosecutors said Sloan and Knight started an argument in the parking lot, which escalated into a fight between the two men throwing punches at each other.
The conflict continued when Knight jumped into his red Ford F-150 truck, pulled back and then drove forward hitting two men. He injured Sloan and killed Carter, 55, according to authorities.
The 49-year-old co-founder of Death Row Records is charged on suspicion of murder, attempted murder and two counts of hit-and run. Knight has pled not guilty.
While testifying in front of a judge, Sloan said he blacked out once the car struck him, so he didn't remember who ran over him and Carter.
"I was hit in my head," Sloan said. "I was on the ground and then someone ran over me."
Sloan told prosecutors that the incident left him with an injured ankles and neck. He said he had 17 stitches on top of his head and that it was the first time since the incident he has moved without a walker.
As Sloan listed his injuries, Knight lowered his head and looked through the court papers. He wore glasses and an orange jumpsuit over a white T-shirt, his left hand cuffed to his chair.
If found guilty, the rap mogul faces a maximum sentence of life in prison. The judge set his bail at $25 million.
Matthew Fletcher, Knight's attorney, said his client acted in self-defense.
"If you're under attack, you can chase the person who's causing you to be in fear," Fletcher said. "You have long time gang member who attacks an entertainment icon. He has three other gang members working for him. He should be charged with murder."
Fletcher said his client feels much better after he started receiving regular medical care.
The preliminary hearing will resume on April 16.
Reach Staff Reporter Olga Grigoryants here or follow her on Twitter here.