Politics
The Hot Seat: A Discussion About Hillary Clinton And Republican Candidates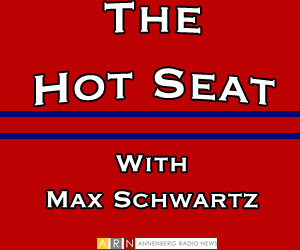 Host Max Schwartz and guest Rachel Scott have a discssion about Hillary Clinton's
announcement
and the Republican 2016 presidential candidates.
The two discuss Clinton's chances, platform, problems she may face and what her announcement video means. They also talked about the Republican candidates - Ted Cruz, Rand Paul and Marco Rubio - and any threats they may pose to the Democrat.
Reach Civic Center Bureau Chief Max Schwartz here; follow him on Twitter here.
You may need: Adobe Flash Player.