Film and TV
Film Review: 'The Age of Adaline'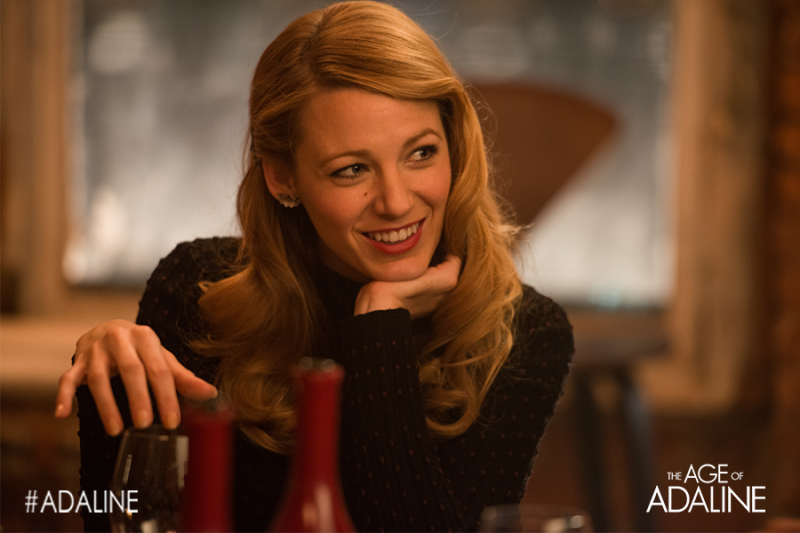 In Lee Kreiger's melodrama "The Age of Adaline," a deadly car crash oddly renders a woman immortal, forcing her turn-of-the-century soul to live through to modern day. So, at the ripe old age of 114, Adaline Bowman (Blake Lively) doesn't look a day over 25.
Through some patched-up excuse for the "science" behind it, screenwriters credited this fact to "electron compression" and a little magic from lightning striking her car after the accident. From there, Adaline chooses to live life normally, raising her daughter Fleming until they practically look the same age, and battling the demons that come with looking young forever.
READ MORE: COLCOA French Film Festival 2015: 'Un Homme Ideal' Review
Every middle aged woman in the theater collectively rolled their eyes as Adaline clawed at her young face, growing wiser with the years, but not older. One soon learns, however, that eternal youth makes for a lonely existence.
At the peak of the McCarthy anti-communism crusade, Bowman is forced to leave her comfortable suburban life with her daughter. She runs away, changing her identity every few years to keep the Feds off her back.
In modern day, she lives in a quiet apartment in Chinatown with a dog and an array of trinkets and clothes she collected over the years. Her best friend is blind, and therefore oblivious to her lack of aging. She avoids any other relationships and she avoids photographs, fearing that any evidence that she ever existed could cause her trouble.
READ MORE: TV Review: 'Daredevil'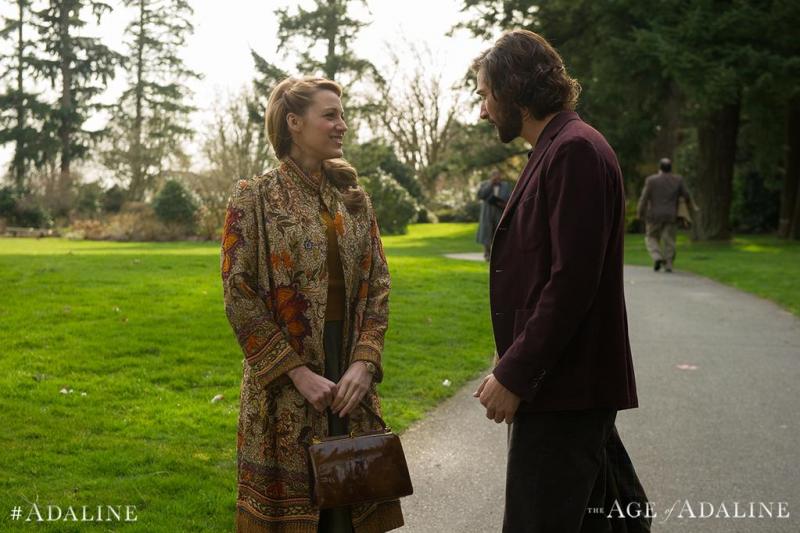 But of course, in true date-night movie fashion, a man named Ellis Jones (Michiel Huisman) comes and changes everything. Adaline is hesitant, avoiding advances like a "bouquet of flowers" that were really a stack of books that had floral titles. Her now senior daughter (Ellen Burnstyn) seems to be the only voice of reason in Adaline's life, begging her mom to stop running and settle down.
Blake Lively shines as "The Age of Adaline's" leading lady, nailing the demeanor and inflection of Adaline's time period. The script and general plot, however, neither do her nor her character justice. The romance with Ellis, for example, doesn't develop quick enough for their love to be believable. In fact, by the time Ellis invites Adaline to his parents' anniversary party, the audience feels as if they barely know each other.
READ MORE: 'Unfriended' Proves That Online, Your Memories Last Forever
In a rather unsurprising plot twist, Ellis's father, William (Harrison Ford), fell in love with Adaline while touring England in the sixties. Meanwhile, for a woman who spent the majority of her life hiding her true self, Adaline does a horrid job convincing William that she's Adaline's daughter rather than simply Adaline.
Though the casting for a younger version of Harrison Ford's character was spot on, it seems as though Anthony Ingruber only got the gig because of his keen likeness to the star. He aggressively tries to mirror Ford's mannerisms to a point that it's stiff and forced. Ford's portrayal as an older William Jones, however, reminds the viewer of his immense talent that hasn't been seen for a while. His charm while reminiscing on his past would make any girl jealous, offering a solid segue to how upset his wife of forty years becomes.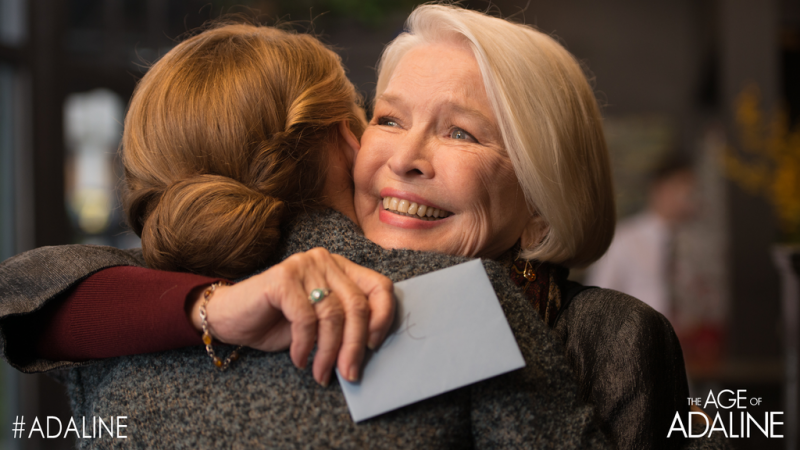 The costume department has a bit of explaining to do as well. While Adaline vowed to transform her look every decade, her 2015 wardrobe gave constant nods to early 1940s style, from her tightly kempt locks to her conservative cowl neck sweaters. Yet, in flashbacks to the 1960s, she's as go-go chic as any mid-20s woman from that era. These inconsistencies call for gorgeous classic Hollywood gowns that Lively effortlessly rocks, but they often make the character look as if she wants to get caught.
READ MORE: Film Review: 'Ex Machina'
The film's dialogue often conveys a similar message. Adaline makes comments about things of the past as if she were there (which she often was), but awkwardly rescues her reminiscent thought with phrases like, "I can imagine," or "I assume." For example, when she takes Ellis to a warehouse that was once a drive-in theater, she tells him the history behind it in great detail then says, "It was spectacular — I assume."
One of most redeeming qualities of Adaline's character is her desire to learn, as well as preserve the history of her beloved San Francisco. She destroys the competition in Trivial Pursuit, knows four languages, and decides to study Braille to pass the time. But if her life is meant for more than cataloguing trivia, Adaline may never discover her purpose unless she chooses to take Ellis's advice and "let go."
Contact Staff Reporter Alana Bracken here and follow her on Twitter here.