Film and TV
'Unfriended' Proves That Online, Your Memories Last Forever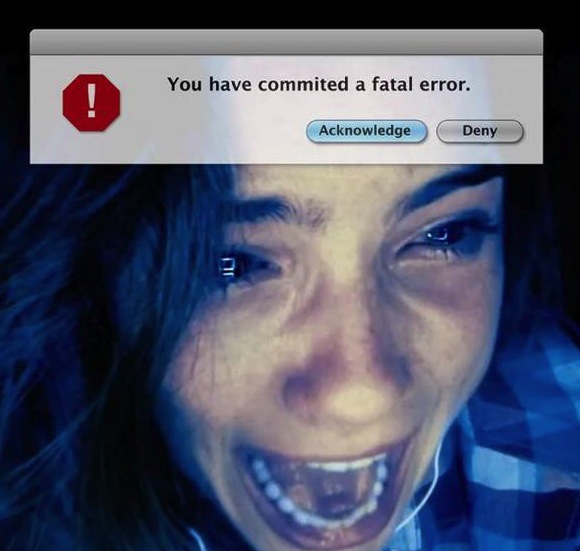 Social media has changed the way we interact with each other—for better or worse. More importantly, every interaction stays online forever. So what if that joke, that video, that conversation came back to haunt you?
READ MORE: Film Review: 'Ex Machina'
"Unfriended" is a cleverly executed found-footage horror flick set within the bounds of a teenage girl's computer. Blaire (Shelley Hennig), her boyfriend Mitch (Moses Storm), and friends Jess (Renee Olstead), Adam (Will Peltz), Ken (Jacob Wysocki) and Val (Courtney Halverson) start the average school night Skype session before being joined by a mysterious user named Billie227.
The unseen figure stalks the group, seeking vengeance for a shaming video that led a vicious bully to kill herself exactly one year ago. The friends are dragged through a series of increasingly sinister events. You've never seen a game of 'Never Have I Ever' like this. But most importantly, "Unfriended" weaves an intimately terrifying adventure through a digital web of lies, hidden secrets and tormenting tests of character and relationship.
READ MORE: Film Review: 'Tracers'
Staff Reporter Carson Beck joined the cast of "Unfriended" via Skype for a brief chat (with some admitted hesitation after the film's premise). However, with no demonic interruptions, the cast discussed the format of the film, what it was like working on this unique project, as well as the issue of cyberbullying and how it's represented in this unique horror setting.
Courtney Halverson (Val) says, "['Unfriended'] is shot in a way that, I think, brings these real issues that are happening right to the forefront."
Moses Storm (Mitch) adds, "I think what the younger audience is going to connect with is being on a desktop...it's haunting."
Check out the interviews below, and leave your thoughts on the film in the comments! "Unfriended" is now playing in theaters.
Reach Staff Reporter Carson Beck here.