Film and TV
'Tracers' Star Marie Avgeropoulos Discusses The World Of Parkour, Next Project 'Numb'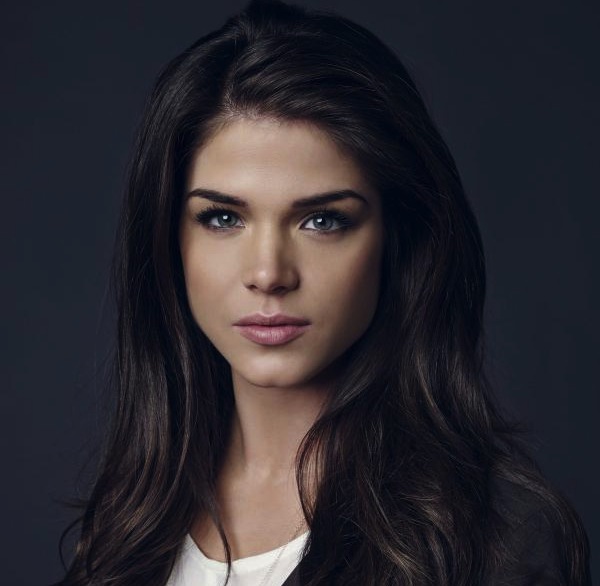 Actress Marie Avgeropoulos takes on the thrilling - albeit dangerous - world of parkour while playing Nikki in "Tracers."
READ MORE: Film Review: 'Tracers'
Avgeropoulos is best known for playing Valli Wooley in the 2009 hit, "I Love You, Beth Cooper." Since then, she's starred in television shows like "The 100," "Supernatural," "Fringe" and "Cult."
"Tracers," also starring Taylor Lautner of "Twilight" fame, might just be Avgeropoulos' "in" to landing more mainstream roles.
Neon Tommy spoke with the Canadian starlet about doing parkour stunts for the movie and her future work.
Neon Tommy: Tell me about your experience doing ["Tracers"].
Marie Avgeropoulos: I had a great time shooting this film. As an adrenaline junkie and as a girl who will try anything once, I had a blast. It was really fun learning parkour and training for the movie beforehand and getting to meet all sorts of new, wonderful people [who] can really take me into that dangerous world of parkour.
NT: Were you interested in parkour before the movie?
MA: No. I hadn't even really heard of it before the movie, so when I read the script and had that presented to me, it was an offer I couldn't really refuse. It was something that was really physically daunting that would take a lot of mental focus and you would have to ditch any sort of fears you would have about hitting the ground.
NT: How many of the stunts did you do yourself, then?
MA: I got the opportunity to do a lot of them myself, which was wonderful. We had a great stunt team on board. Training beforehand really helped. We trained a few months before filming began.
NT: Were you attracted to the action aspect of the movie, or was it the character Nikki who really sold you on the role?
MA: It was both. The world of parkour is Nikki's bread and butter that she uses to live the lifestyle that she wants. The quickest way to get away from the cops is to run straight up a building or hop over cars and off you go. So Nikki really uses that tool to get ahead in her world of crime. But, yeah, learning parkour [was] definitely something that was really tempting for me when I read it.
NT: What other roles are you looking to take on, now that you've done this one? Or, what roles do you see yourself best suited for in the future?
MA: It doesn't matter for me personally if it's a super large studio film or a great, independent, small feature film. As long as the script is structured in such a way that the character I would play is honest and can pull on the heartstrings or inspire other people.
NT: Who are your idols in in the movie industry? Whose work do you want to emulate?
MA: Patricia Arquette is definitely one of my all-time faves. "True Romance" is my favorite movie of all time and I really admire her.
READ MORE: Oscars 2015: Patricia Arquette Deserves Praise For Her Win And Her Message
NT: Did you like her in "Boyhood"?
MA: She was wonderful. She's great in everything she does. The woman can do no wrong.
NT: Do you have any future projects that you can talk about?
MA: I just finished filming a movie called "Numb," which is a great independent feature.
NT: What is it about?
MA: It's about four people [who] are very yin and yang for one another: me and my brother, played by Aleks Paunovic, and a married couple that's also in a desperate financial situation with their marriage and home life completely falling apart. When they pick [my brother and I] up while we're hitchhiking on the side of the road in blizzardous conditions, we stumble upon an old man who is hypothermic and dying in the snow bank. He starts mumbling things and eventually passes away. We find out that he was on a gold hunt from way back in the day and since we're all desperate for another shot at this thing called life, we all head out into the woods to find the gold and change our lives. Of course, all hell breaks loose. Things don't go as planned.
"Tracers" drops March 20. Check out the trailer below.
Reach Senior Entertainment Editor Kathy Zerbib here. Follow her on Twitter here.