Arts+Culture
'Man From Reno' Is A Win For Multicultural Cinema
"Man From Reno" is forward-thinking in many ways, from its refreshing film noir influences to its meticulously mellow pace. But perhaps the most progressive of all the film's characteristics is the way it portrays its Japanese protagonist, Aki Akahori: not as a karate master, not as a geisha, but as a real, multidimensional human being.
Directed by Dave Boyle, the bilingual neo-noir film tells the story of Aki (Ayako Fujitani), a Japanese crime novelist who moves to San Francisco to escape the pressures of her press tour. She encounters a charming traveler (Kazuki Kitamura) from Reno who disappears, leaving behind his suitcase. A thrilling and complex story unfolds as Aki and sheriff Paul del Moral (Pepe Serna) search for the traveler and investigate his identity.
"Man from Reno" is noteworthy for its meticulous blend of Japanese and American culture. The cast itself is diverse: the leading actress is mixed-race, and the remaining cast members are Japanese, Japanese American, Latino American, and White American actors. Director Boyle is multicultural himself: he was first exposed to Japanese culture while living in Australia in preparation for Mormon missionary work in Japan. He is known for incorporating cross-cultural elements in his work.
To learn more about the film's multicultural themes, I spoke with Dave Boyle and leading actor Ayako Fujitani to hear their thoughts on diversity in the film industry.
READ MORE: Give 'Fresh Off The Boat' A Chance, Despite The Controversy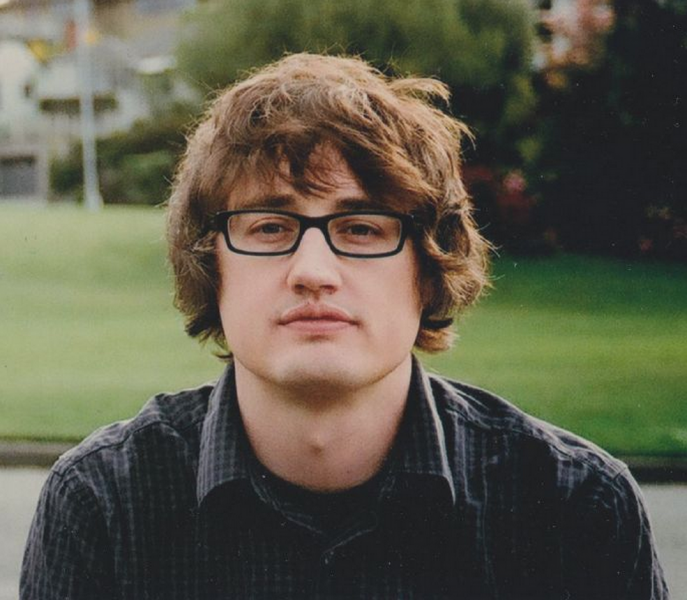 NT: How do your multicultural experiences translate into your films?
Dave Boyle: I think that spending a long time outside of my comfort zone as an American from the suburbs had a huge impact on my priorities as a storyteller. I didn't necessarily want to completely reinvent the wheel in terms of the stories I tell on film, but I did want to see more of the people who are typically marginalized on screen.
The film noir genre, for example, has been traditionally dominated by square-jawed white men. I felt like it would be more interesting to see an old-school film noir led by a Japanese woman and a Latino man edging past retirement age– the kind of characters who in a typical thriller would be supporting or walk-on roles.
NT: As a director and writer, how are you responsible for portraying authentic representations of people?
DB: When you're directing, ultimately the buck stops with you. Every creative decision comes down to your say-so. It's a huge responsibility. Sometimes it's good to step back and objectively evaluate what you're doing. Am I perpetuating a stereotype, or am I presenting and deconstructing a stereotype? Are these characters real and lived-in, or are they an idealized fantasy? "Man from Reno" is a very plot-driven movie, but we wanted to make sure that the characters felt like individuals rather than shallow representations of any given ethnic group.
READ MORE: What Makes Asian-American Men 'Undateable?'
NT: How did you manage to receive funding from both Japanese and American investors?
DB: I think that everyone was excited by the idea of a bilingual and bicultural mystery. There are so few classy mystery films being made — it seems that's moved into the TV space with stuff like CSI or Law & Order. But we wanted to do something that had a little more meat to it.
On the Japanese side of things, it really came down to casting Kazuki Kitamura in the role of the man from Reno. Had he not come aboard, I don't think the financing would have come through.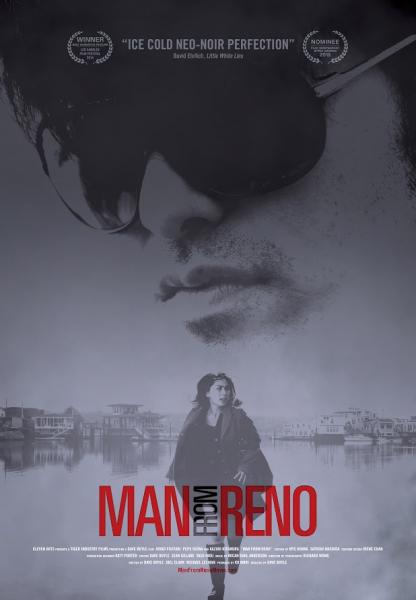 NT: Often, films with Asian culture perpetuate Orientalism and exoticism through stereotypical roles and set designs.
Do you have any suggestions for filmmakers on incorporating other cultures in their films while respecting the culture, not offending audiences or creating false impressions?
DB: Think of the characters as individuals instead of representatives.
I once heard a story about James Schamus, who co-wrote and produced a number of Ang Lee's early films. He tried to immerse himself in researching Taiwanese culture while co-writing "
Eat Drink Man Woman
," but the results apparently didn't satisfy anybody. When he just started writing the characters and relationships on a more human level–basing them on members of his own family–suddenly the results got a lot better.
When it comes to set design and other stuff like that, I think it's important to admit that you're not an expert and try to learn as much as you can — and recognize that your aesthetic choices may not be culturally authentic, and may actually be somewhat horrifying.
NT: Where is the line between cultural appreciation and cultural appropriation?
DB: I think that if your storytelling thrusts the actual members of any given culture to the sidelines of their own narrative, it turns into cultural appropriation.
READ MORE: "Die-In" At Iggy Azalea Concert Wakes Students Up To Race Privilege
NT: How do you plan on using your talents to add more diversity to the film industry?
DB: I hope I can keep making bigger and better projects and keep expanding my little repertory company of actors and behind-the-camera crew. I definitely plan to keep trying to tell interesting multicultural stories. I've been lucky so far. There's a general perception that diverse stories don't sell. Hopefully that starts to change.
NT: Why do you think diverse films aren't seen in the top box office?
DB: I think to some degree it's a self-fulfilling prophecy. If you don't spend the marketing dollars to promote a multiculturally-cast movie, then of course it's not going to make any money.
I think it's starting to change in the TV space. And richly diverse independent cinema is getting made, it's just not making a dent in the overall public perception.
I also had the pleasure of speaking with Ayako Fujitani, who plays Aki Akahori in "Man From Reno." She identifies as a mixed-race Japanese actor and writer. She is best known for her roles in "Tokyo!" (2008), "Ritual" (2000) and "Gamera: Guardian of the Universe" (1995).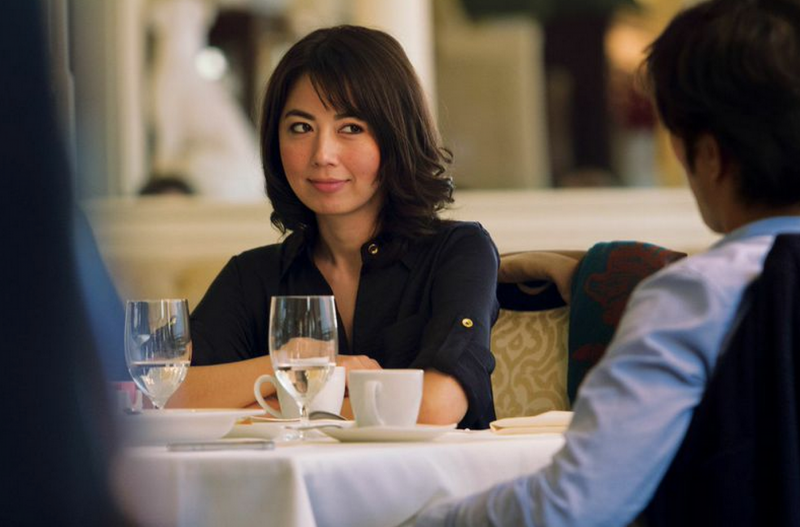 Neon Tommy: Could you tell us a little about your background, and how you yourself are multicultural?
Ayako Fujitani: Defining myself has been the theme of my life. I had a hard time growing up in Japan and identifying myself. Clearly, I was born and raised in Japan and only spoke Japanese, but people still saw me as different. I came to America as a teenager to study English and learn more about the culture for two and a half years. But here in America, with cultural differences and English as my second language, I feel super Japanese at times.
NT: Since Dave wrote the role of Aki with you in mind, did you see yourself reflected in the character?
AF: Personally, I can identify with Aki's curiosity and her independence. I suggested Dave make Aki's character darker considering the complex storyline. We made her darker and depressed, but this was challenging since people may think her character is too passive as a lead role.
Aki and I are different in that I am an expressive person, while Aki has strong hidden emotions that she does not show on her face.
NT: As a Japanese actor, do you feel your gender and bicultural identity play a factor in the film industry? Have you encountered roles that were stereotypical or racist?
AF: As an actor, an issue came up because I don't look like a typical Japanese woman. Even though I do look Japanese, when people are casting for films, the casting directors want "super Japanese" looking people. I have a problem finding roles and still struggle with it today.
NT: Do you feel that your identity as a mixed race person or Asian woman is represented holistically in Hollywood?
AF: Representation for mixed people has definitely been limited. People want to feel safe by creating categories for people. When people try to figure out a person and don't know which category to put them into, they get confused. Although they might believe this the actor is talented or interesting, they don't know where to put this person.
As an Asian actor, we don't have too many opportunities for leading roles — though I was given one for "Man from Reno." Asians are still categorized as martial artists and scientists. I'm not only talking about the Japanese; I'm talking about all Asians in general. We all need more time and must help each other find opportunities to tell our stories and show people it is okay to see Asian actors in leading roles.
NT: Do you have anything to say about Dave, his directing, and your faith in his storytelling?
AF: I believe in Dave's talent to bring something interesting. In every movie he makes, he almost becomes another person; it's really interesting to see his transition. After "Man from Reno," we don't know where he is going. But he's only going to get better with every project.
"Man From Reno" is playing at select theaters this week only. See showtimes here and support screenings at more theaters here.
View this story on Medium here.
Contact Contributor Kate Oh here.