Film and TV
'The Last Man On Earth' Season Predictions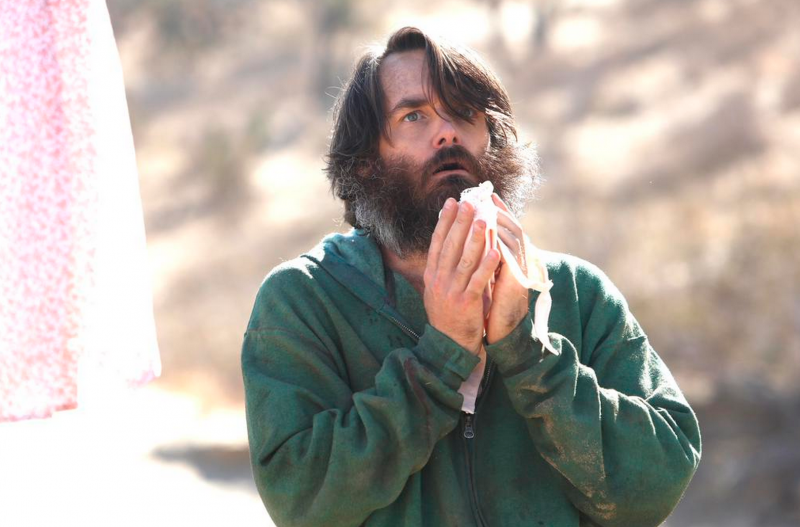 The "Last Man on Earth" premiered two episodes last Sunday on FOX, and was met with positive reviews. The show tells the story of Phil Miller (Will Forte), who after relentlessly searching for another human being, stumbles upon a woman.
Unfortunatley for him, she's probably the last woman on Earth he would want to spend time with. Though Carol Pilbasian (Kristen Schaal) is abrasive at first, the two (and only) characters manage to set asside their differences, get married and consemate their marriage by the third episode, only for Phil to discover a third human...the stunning January Jones.
The premise of the show, while naturally intruiging, also begs the question: How long can we watch a man giving monologues and talking to inatimate objects and still stay hooked? According to the show, about 20 minutes. The first episode of the series was brilliant; filled with montages, stunning visual spectacles and subtle-yet-funny dialogue, the pilot was a successful one-man show. "The Last Man on Earth" takes an interesting twist on the popular "post-apocolyptic" world, as many storylines take place fighting zombies and battling with other survivors.
READ MORE: 5 Of The Most Controversial 'SNL' Skits
This show, however, revolves around Phil's internal character conflict. He has his basic needs met, as he lives in a big house, has an unlimited food supply, and has endless toys at his disposal for entertainment. We see him do the things we wish we could all do if we owned every item- throw bowling balls at aquariums, blow up cars, and take priceless paintings (not to mention paint faces on countless sports balls and talk to mannequins). It's a less climactic and more realistic take on the survivor storyline.
In this series, we're instead focused on Phil's emotional needs- he's lonely and horny and... disappointed when he meets Carol (for obvious reasons). At times this show feels like a contained play, as the second and third episodes rely on the two's budding relationship for the majority of the entertainment. The only conflict lies in them trying to get along, and because both Phil and Carol are quirky people, we're intrigued by their arguments and interests.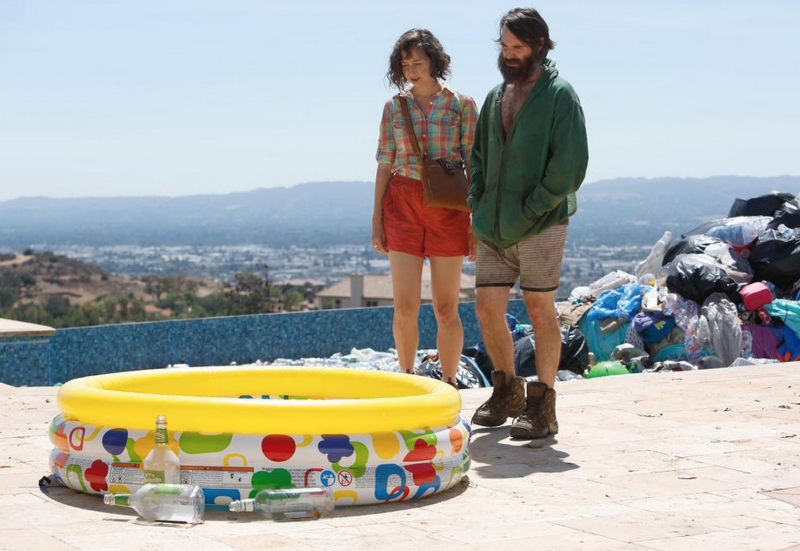 The show has Phil Lord and Christopher Miller written all over it. From the elaborate stunts to the subtle humor, the dream team who brought us the Lego Movie and Jump Street movies once again delivered us zainy characters and an even weirder world. The two collaborated with Will Forte, who wrote the pilot and surprised the directors by naming his character after them.
Now, if Phil Miller alone had us entertained for about 20 minutes, how long can Carol and he keep us hooked for? Apparently for 40 minutes.
As we saw in last night's shocking twist, Phil crashed into January Jones' car. By introducing a new character every episode, we're invested. The end of the third episode put Phil in a tough spot, giving us reason to come back next week and discover his true character. After just getting married to a woman he can barely stand, will he give up his vows to be with an equally horny and lonely (and gorgeous) woman he would much rather be with? The love triangle to be is probably not what Phil had in mind when he asked God to send down a woman. Now he has two and he's stuck married to the shitty one.
As for future episodes−according to IMDB, Phil might not be the last man on Earth for long, as Mel Rodriguez is expected to join the cast very soon. By expanding its cast, the show is turning into a more traditional sitcom. As we have seen with other shows, four main characters are all it takes to sustain a story for at least a season. Prediction: "The Last Man On Earth" won't be running out of steam any time soon.
Reach Staff Reporter Sonia Gumuchian here. Follow her on Twitter here.