Entertainment News
Kids Choice Awards 2015: Predictions For Favorite New Artist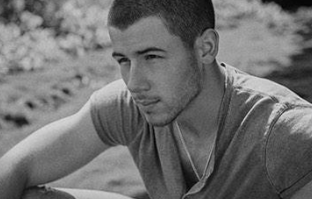 The orange carpet is ready to be rolled out on Saturday March 28th for the 2015 Kid's Choice Awards. The annual award show hosted by Nickelodean will take place at 8pm ET at the Forum in Los Angeles.
The 2015 KCA's promises to be a celebrity filled and "slime-tastic" night with performances by host Nick Jonas, Iggy Azalea, and 5 Seconds of Summer.
With 21 categories to vote on, kids will have the chance to vote on various categories from "Favorite Male Actor" to "Favorite Talent Competition Show."
This year's nominees are especially competitive, each with their own sound and style... ohh and a top radio hit to go along with that.
Here's our breakdown of the nominees for "Favorite New Artist." Let's start off with the solo female's taking up half the nominations this year.
1. Meghan Trainor
With two nominations at this year's Kids Choice Awards, one for "Favorite New Artists" and the second for "Favorite Song of the Year," this pop star is definitely "All about that bass."
Her new album Title has been a success on the charts and in the ears of children and teens around the globe.http://nypost.com/2014/08/16/3-reasons-to-love-meghan-trainor/)" target="_blank"> Her positive lyrics, catchy tunes, and stand-out style make her a contender for this award, but the groups nominated in this category may be too much to beat.
2. Iggy Azalea
Another one of the powerful female singers rocking the charts for the past year. From "Fancy" to "Black Widow" to her guest appearance on"Problem" with fellow KCA nominee Ariana Grande, Iggy Azalea has been on fire.
In an interview with MTV Azalea showed no fear of getting slimed saying, "I couldn't be more excited about my Kids' Choice Award nominations and can't wait to celebrate with everyone!"
She has three nominations for the night, but unfortunately for Iggy, I think she has a better chance in the "Favorite Song of the Year" category where she takes up two of five nominations.
Though we don't think she'll snag this award you can catch Ms. Azalea rocking the stage with Jennifer Hudson as they perform their song, "Trouble."
READ MORE: Most Memorable TV Scenes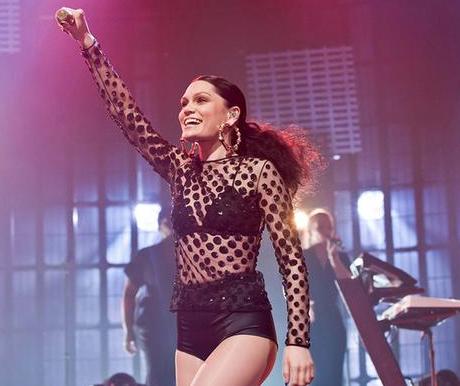 3. Jessie J
Bang Bang. Jessie J has been on fire this past year. Her hit song, "Bang Bang" with Ariana Grande and Nicki Minaj has been at the top of everyone's playlist this year, but is she "New Artist" material. We think not.
Jessie J has been a top pop star since 2011 when she came out with mega-hits "Domino" and "Price Tag." For this reason, we are sorry to say Jessie J won't be a contender for the KCA "Favorite New Artist" award this year.
Now on to the groups side.
4. Echosmith
I'm going to go ahead and label EchoSmith as the underdog of the "Favorite New Artist" category. a new band that http://observer.com/2015/02/for-the-cool-kids-of-echosmith-its-all-in-th...)" target="_blank">emerged from Los Angeles two years ago. Their family appeal is an instant inspiration for young kids everywhere and their upbeat/uptempo lyrics (we're talking "Cool Kids") could be enough to snag enough the votes.
But, and this is a big but here, the other two nominees are mega-popular groups that have captured the hearts of kids, teens, and even some adults, meaning Echosmith is a long shot, but has a shot nonetheless.
5. Fifth Harmony
In the words of this powerful girl group, "Give it to them, they're worth it." Yes indeed.
They are a big contender for the "Favorite New Artist" award at this year's KCAs. Not only do they have a new album's worth of hit songs and catchy hooks, their unique style and all-girl power persona will translate to a lot of votes and will be hard to beat.
READ MORE: Complicated TV Families
6. Five Seconds of Summer
"We are so excited to be nominated and perform at the Kids' Choice Awards!" said the band in an exclusive statement to PEOPLE Magazine. "It's our first time at the show and it's going to be awesome!"
In our eyes, 5SOS is going to take the award this year. The boys from down under have garnered national and international appeal , from touring with One Direction last year (RIP to Zayn Malik) to releasing their own self-titled album, this group of boys is on the rise.
Why we think they'll snag the award from five other worthy nominees? A boy band always holds a soft spot at the KCAs, plus their hit songs "Don't Stop" and "She Looks so Perfect" don't hurt.
To see a full list of categories and nominations check outhttp://www.justjaredjr.com/2015/02/20/austin-ally-every-witch-way-andrew...)" target="_blank"> JustJaredJr.com and cast your votes for the 2015 KCA's here. Voting closes Friday.
Reach Staff Reporter Kristen Lago here.