Film and TV
Most Memorable TV Scenes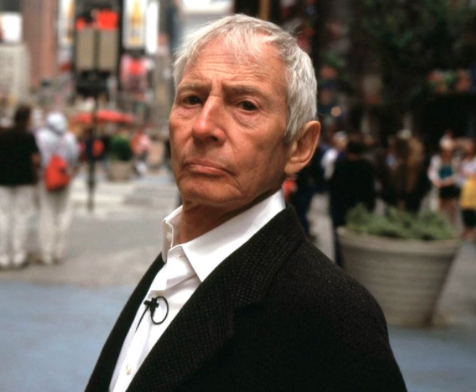 From fiction to documentary shows, TV is filled with memorable scenes. In recent weeks,
Robert Durst
has been making headlines in lieu of his private confession exposed on a documentary about the killer.
"The Jinx"
The series starts off rather slow, but for good reason. The first episode introduces Robert Durst and his family backgound. The next few episodes pick up with clues about murders. The last episode is the most memorable within the last five minutes of the finale. Durst is heard in a bathroom unaware that his microphone is still recording. The documentary captrues him confessing to murders, as he says "killed them all, of course." "The Jinx" managed to put Durst behind bars within days in contrast to what law enforcement couldn't do within 30 years.
His confession is jaw dropping:
"House of Cards"
Though this show's home is on Netflix, it's hard to forget the series's very first episode. Frank Underwood (Kevin Spacey) kills a wounded dog. The show has many memorable scenes filled with drama and some suspense, but this is a memorable opening scene to the series. Were you hooked yet?
"Gotham"
The show that tells the story before Bruce Wayne was Batman shows his parents being killed before his eyes. From that moment on, we know Bruce's motives to later becoming the dark knight, and his relationship with James Grodon.
READ MORE: 7 Best Alfred Hitchcock Movies
"Bates Motel"
The dark show based on Hitchcock's "Psycho," the obvious memorable scene is when Norman kills Miss Watson. But another great scene is when he confronts his uncle (Dylan's dad) about the pain he caused his mother (Norma) and him. This is very "Psycho."
"Girls"
On a lighter note, in season three, episode seven of "Girls," we see the crew having difficulty keeping peace with each other. After tension and drama, the episode has two endings: the first is when Marney wakes up and finds the rest of the group cleaning and washing dishes in the beach house kitchen. Later, The girls sit waiting for the bus to take them back to the city. While they wait, they dance what they learned earlier during their stay. All is well.
Reach TV Editor Tanya Mardirossian here. Follow her on Twitter.