Arts+Culture
Coachella A La Carte: Skip Indio, Save Money And Have More Fun Here In L.A.
Every year, over 90,000 people head out to Indio, California for each of the two weekends of the Coachella Valley Music and Arts Festival. Jam-packed with food, vendors and music acts, the festival boasts an eclectic melange of art and cultural spectacles. But with only three days to enjoy an overwhelmingly packed schedule and with some of the best events happening simultaneously, is Coachella really worth its asking price?
I think not.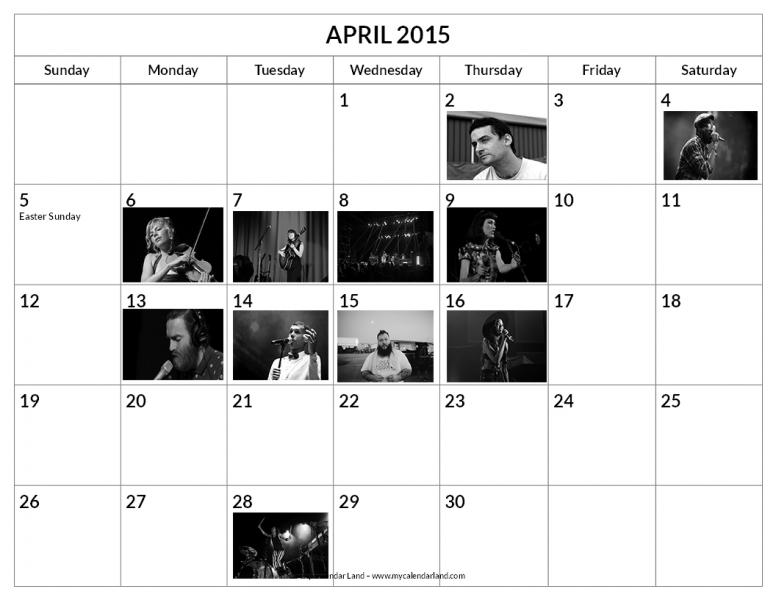 In order to assess the 'bang for your buck' of Coachella's $375 price tag — not including gas to get to and from Indio, lodging, food and other expenses — it is most important to consider that you will realistically not be able to see a majority of the artists performing due to conflicting set times and a plethora of other things to enjoy. Based on last year's set times, a person attending Coachella will see around 6 acts per day, assuming they can get to each set on time and don't stop for bathroom or food breaks.
However, as a cultural hub, the city of Los Angeles is constantly hosting concerts to enjoy at a more spread-out pace. In fact, between Coachella weekends, festival producers Goldenvoice are bringing many of the Coachella headliners to venues in Los Angeles — a phenomenon Angelenos have dubbed 'Localchella'.
As a cheaper, more enjoyable alternative to Coachella, Neon Tommy brings you Coachella à la Carte: a fantastic lineup of April concerts in Los Angeles which would still cost less altogether than a single ticket to Coachella.
READ MORE: Coachella 2015: Lineup Causes Confusion
Thursday, April 2- Bonobo at The Observatory ($25)
A featured performer at last year's Coachella, British DJ Bonobo is known for his heavy basslines and distinctive vocals. To begin Coachella à la Carte, enjoy this DJ set at The Observatory in Santa Monica.
Saturday, April 4- TV On the Radio at The Observatory ($40)
This indie group from Brooklyn is a festival favorite- along with Coachella, TV On the Radio has appeared at Lollapalooza, Austin City Limits and more. If you can't catch TV On The Radio on Saturday, they're also performing onFriday at the Hollywood Palladium.
Monday, April 6- Odessa at Bootleg HiFi (Free!)
You've probably heard her song "I Will Be There" in a Subaru commercial or on ABC's "Mistresses," but Odessa is still a relatively new artist, having released her first EP late last summer. You may have also seen her on tour with big-time indie bands like Mumford & Sons and Edward Sharpe and the Magnetic Zeros, where she played the violin. Her self-titled album is slated to release April 28, so check out this free concert before then (did we mention it's free?).
Formerly the primary vocalist for indie rock band Rilo Kiley, Jenny Lewis has risen to solo fame with three solo albums. Lewis is a frequent festival performer and is featured on this year's Coachella set list. At the à la carteprice of $40, Angelenos can experience Lewis at The Glass House just before Coachella commences.
Wednesday, April 8- Tame Impala at The Fox Theater ($32.50)
Another common festival headliner, Tame Impala is a psychedelic band from Australia, famous for songs like "Feels Like We Only Go Backwards" and "Elephant". The band announced earlier this year a new album in the works, the much-anticipated follow-up to 2012's "Lonerism." In anticipation for April 8's concert, check out Tame Impala's newest single, "Let It Happen."
Thursday, April 9- Kimbra at the El Rey Theatre ($25)
Los Angeles-based and New Zealand born, Kimbra has quickly gained recognition as an alternative singer combining electropop with jazz. You may recognize Kimbra's music from such media as "Grey's Anatomy" and Tim Burton's "Frankenweenie." Kimbra will be performing at this year's Coachella festival along with Jenny Lewis; catch her at the El Rey on Thursday, April 9.
Monday, April 13- Chet Faker at Club Nokia ($25)
As a homage to jazz musician Chet Baker, Australian electronic musician Nick Murphy took on the stage name Chet Faker. Faker is still new to the music scene, but his name is skyrocketing quickly- after a collaboration with Flume and an extremely successful debut album, Faker will be performing at many festivals this upcoming season.
Tuesday, April 14- Stromae at Club Nokia ($34)
Paul Van Haver is a Belgian singer who sings primarily in French but has recently gained traction in the United States with famous songs like "Alors on Danse" featuring Kanye West. Like Chet Faker, Paul Van Haver goes under a stage name; Stromae is "maestro" with the syllables reversed. Even if you don't speak French, Stromae's music carries a beat that will keep you dancing through the night.
Wednesday, April 15- Action Bronson at the Belasco ($30)
If you do plan to attend Action Bronson's concert at the Belasco, tread lightly- Bronson has been known to throw fans off stage. Bronson's on-stage antics may be more of a reason to attend his Wednesday night concert than his mixtapes- videos on YouTube show Bronson chucking X-Boxes, stealing golf carts, and rapping in Porta-Potties. When Rolling Stone interviewed him about his crazy on-stage persona, he simply said, "It's love. It's a weird way of showing love, but it's love."
Thursday, April 16- Azealia Banks at Club Nokia ($25)
Although she is known for getting in Twitter feuds with Iggy Azalea, Azealia Banks is well-known for her music, given the fact she only has two albums so far. Banks has that classic "don't f*k with me" New York attitude, which can be seen in her interactions and her music.
Tuesday, April 28- Matt & Kim at the Fonda Theatre ($25)
Perhaps one of the most prominent festival bands there is, Matt & Kim have been touring the festival scene since their debut album in 2006. All of Matt & Kim's concerts are extremely high energy and interactive, so Tuesday's concert will be a great way to round up Coachella à la carte.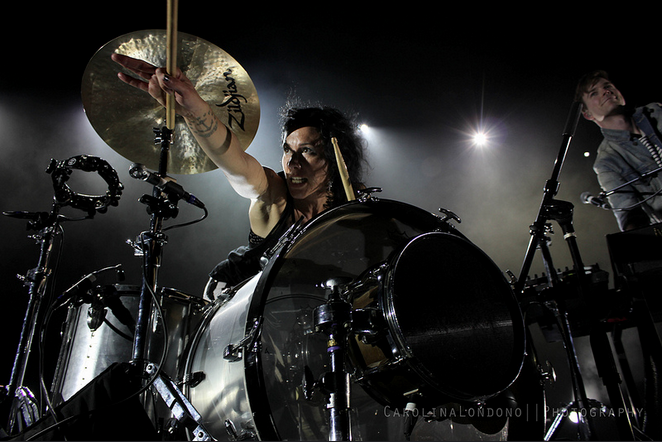 To compare the numbers in their most rudimentary form, Coachella à la Carte would cost $291.50 versus the $375 for a Coachella ticket. Add on the $85 for tent camping, gas money and another hundred dollars for food, and it seems like Coachella is more money than it's worth, given all the concerts going on right in our own backyard.
Contact Staff Reporter Morgan Greenwald here.