Arts+Culture
Tight-Knit Group Of Artisans Start Arroyo General, 'Something For Everyone' Store in Highland Park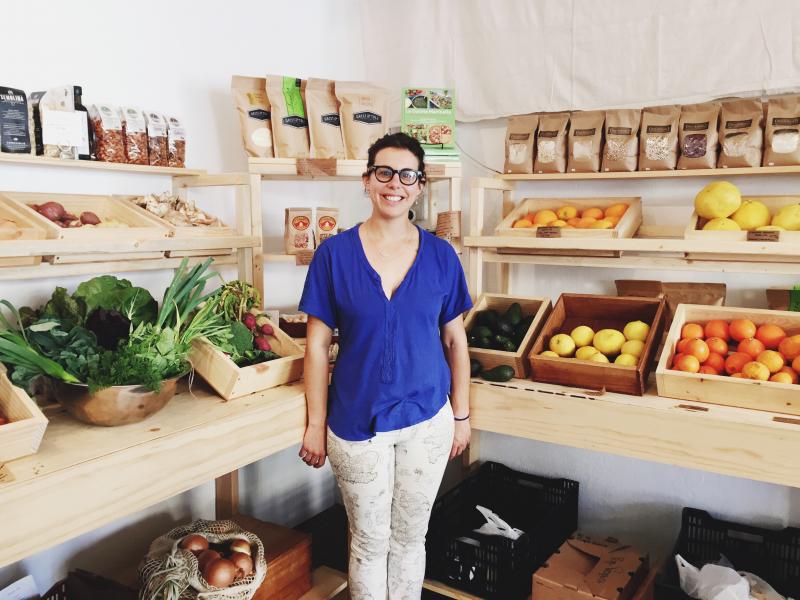 Arroyo General in Highland Park was only supposed to be open for a few months during the holiday season as a pop-up store. Or at least that was the plan when Morning Glory Confections founder Max Lesser and his friends from Pop Produce, Knotwork L.A., Know How Workshop and the Altadena Farmers' Market decided to turn Lesser's art studio into a temporary storefront in November to display and sell their products.
Lesser has owned his studio since 2001. Before the conception of Arroyo General, he was renting it to artists. When the space became vacant in October 2014, Lesser decided to join forces with his friends, now co-founders of Arroyo General, and open a pop-up gift shop.
"I saw it as a good opportunity," he said. "Elizabeth and one of our other partners have been talking about doing something together for a long time."
Arroyo General is located on York Blvd., an up-and-coming street in Highland Park. The busy boulevard is dotted with recently-opened cafés, yoga studios, juiceries and boutiques that are attracting visitors from throughout Los Angeles. In 2013, Highland Park was named the hottest neighborhood by real estate listing website Redfin. Arroyo General is just one of the many new businesses that has opened in the past year, fitting in perfectly with the city's ever-changing landscape. Just steps away from the popular Café de Leche, the minimalistic, clean look of Lesser's storefront— white brick walls and wooden interior —distinguishes it from the older businesses along the same boulevard. But, though new, the shop is certainly welcoming.
READ MORE: Gentrification 101: out of sight, out of mind
"We know what it means to be a new storefront on York Blvd.," Elizabeth Bowman, co-founder of Arroyo General, founder of Pop Produce and manager of the Altadena Famers' Market, said. "But you can tell from just looking around that we want to be good neighbors and that can be seen in the products, which have the 'something-for-everyone' element."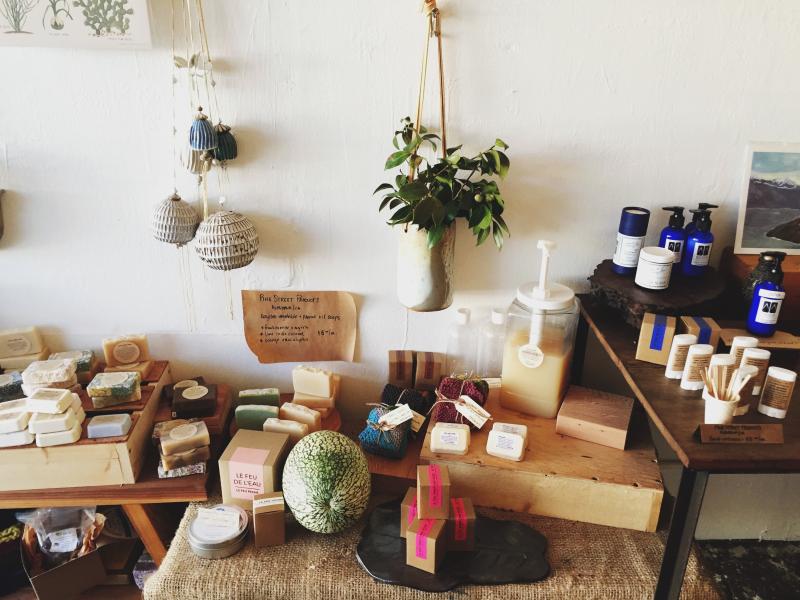 This 'something-for-everyone' element describes all the products at Arroyo General. At first glance, the tiny room feels like a trove of random treasures. Tote bags, fruits and vegetables, post cards, pasta, ceramic vases, granola bags and brittles hardly belong in the same category. But the point is that there is something here for everyone.
Arroyo General, though small in size, is an emporium of gifts. Customers come in and curiously wander around the store, picking up hand-drawn 'Thank You' cards and smelling the recycled vegetable and peanut oil soap bars on display. Despite the variety of products the store carries, there is an underlying theme which Arroyo General and its founders take pride in: everything on sale is the work of a group of friends, growers and makers who are committed to craft and quality.
"It's a lot of fun for us because we're all pretty well-connected within our respective fields. We already know a lot of people who do what we're looking for," Lesser said. "It's just a group of friends and makers who admire each other's work."
Arroyo General co-founder Linda Hsiao, for example, is an industrial designer, ceramicist, gardener and chef. Meanwhile, Kagan Taylor is an architect, woodworker and teacher of design and craft. Both their handicrafts from Knotwork LA are sold at Arroyo General. The founders' passions give the store a familial vibe. Moreover, as leaders in their respective fields, the tight-knit group of founders have already attracted considerable recognition and interest to Arroyo General.
"We all travel in the same circles," Bowman said. "That's how we all met. Adam Romney, my Pop Produce partner, volunteered at the Altadena Farmers' Market where I worked. We just all have mutual friends."
That's not to say the shop hasn't introduced Lesser and his co-founders to other local artisans and growers. People have approached the team many times, stopping by the shop and asking to sell their fresh produce and art. The latest product Arroyo General carries is hot sauce made from a neighborhood local who came up to Lesser and Bowman at a street fair earlier in the year.
READ MORE: Alchemy Works is more than a store, it's a creative space
As more people team up with Lesser for business, expansion is inevitable for Arroyo General. By the end of the year, the back wall of the store will be torn down for an extra 10 feet of space.
"Our goal is to transition into a more proper general store," Bowman said. "We're in this gift shop phase, but soon you'll see more practical items, like kitchen supplies and house ware, of course with the same theme of local artisans, makers and even things made by us."
In the meantime, Arroyo General will continue to serve as a 'something-for-everyone' store in Highland Park.
"If people communicate, I really believe they will find a lot of shared intentions and shared interests and shared desires for the neighborhood," Bowman said. "We certainly will do our best to make that effort."
Reach Staff Reporter Uracha Chaiyapinunt here. Follow her on Twitter here.