Los Angeles
Alchemy Works Is More Than A Store, It's A Creative Space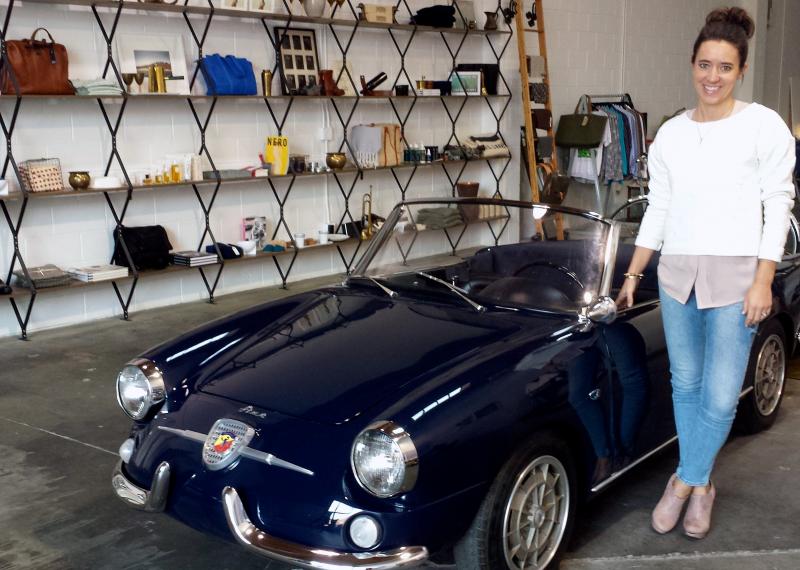 Lindsay Parton, owner of
Alchemy Works
on 3rd Street in the Arts District, wants to make her shop to be the "go-to" place that embodies the Arts District.
Alchemy Works looks more like a gallery, than a store, selling goods for women, men, home, apothecary, arts, and outdoor gear. And a vintage blue, Fiat serves as the centerpiece for the shop.
Parton sells mainly U.S. brands, with a few Parisian brands tossed in.
"We specialize in trying to create a really unique edit of a lot of brands that we wanted to have in the Arts District."
Alchemy Works opened three months ago. Parton chose to open her shop a few doors down from her husband's shop, Apolis. He has had the store for about eight years, she said. The Arts District is a unique place to open a store because conventional methods aren't necessary or desired here.
"We have chosen it as an area that we knew had a lot of potential, and the buildings had a lot of character. And the people [are] really amazing; wanting to be in a creative kind of community, but also a place that had a lot of potential for growth."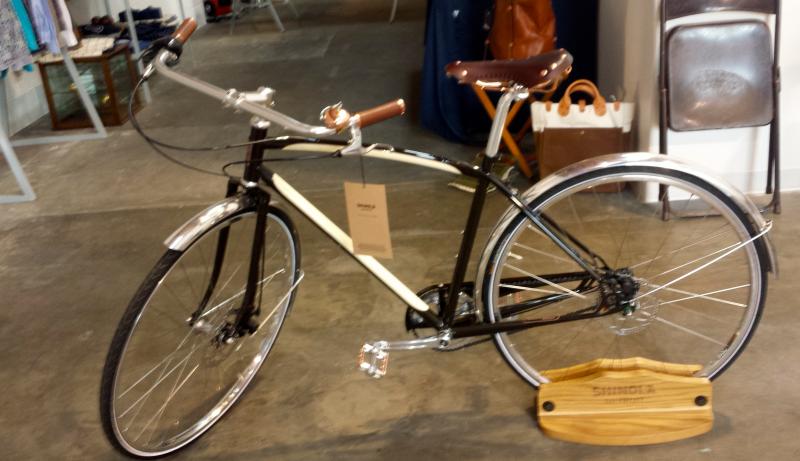 The types of people who visit the area are diverse. This comes with the fact that the Arts District is becoming more well known and a place to spend a day at.
At Alchemy Works, Parton says there are many young people that come to the area; people in their 20s and 30s. And now there are families that come to the district, hoping to see all manner of artistic goods that you can't find anywhere else.
Alchemy Works is a one-stop shop for customers. Parton says it was designed to be a place where you can come in and buy anything from a purse to a gift for a friend or a bike. Even the art on the walls is for sale.
Some of the brands are a pit pricey, but only because the goods are made locally. It makes sense to pay extra for the craftsmanship and handmade quality. However, there is a range of goods priced from $10 to the $78,000 car. The space itself can be used as a creative space, such as the back room.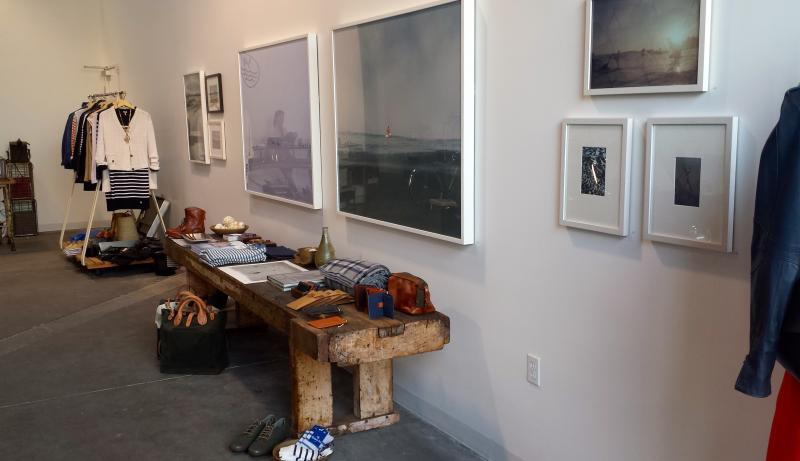 There are meetings that take place in the back, Parton says, or used a type of office. Phil Otto uses the space for special design and branding. Garett Awad creates marketing ideas for the Revisit brand. And Ken T, a photographer, uses the space as a production space for his photos.
And in the future, Alchemy works will be used as a great location for events or galleries. Parton says to be on the look out these coming months, because there are going to be many events taking place at Alchemy works.
"Arts District is a unique neighborhood of creative [people] and artisans of all types who enjoy using rasa spaces to reimagine the workplace and community. I don't know if there is one reason everyone comes here but when there is one or a few people with a similar style who want to be inspired by others then people gather closer together in work and living spaces."
Visit Alchemy Works website here. Like Alchemy Works Facebook here.
Check out more Arts District stories here.
This story is part of a Neon Tommy special on the revitalization of downtown Los Angeles. Click #reviveDTLA for more.
Reach Executive Producer Kristy Plaza here. Follow her on Twitter here.