Film and TV
Spring TV 2015 Preview: 6 Shows To See Or Skip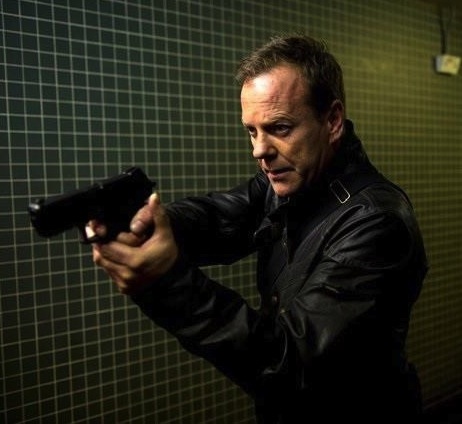 The start of spring means warmer weather, longer days and a whole new line up of television series.
To help you navigate the abundance of new shows, here's what we think is worth watching and what's not worth your time.
"24: Live Another Day" (See)
"24" fans get ready. This series starts where "24" left off, in a spin-off series that takes place in London. How could you not be excited?
Premieres Monday, May 5. 8:00 PM on FOX.
"American Dream Builders" (Skip)
Landscapers, architects and interior decoraters face-off in this reality show to design the perfect American home. Sorry, but this sounds like every show on TLC.
Premieres Sunday, March 23. 8:00 PM on NBC.
"Chrisley Knows Best" (See)
This reality series follows the lives of self-made multimillionare Todd Chrisley and his family in their Atlanta home. With five children under one roof this show is bound to be entertaining. Plus, who doesn't love reality television?
Premieres Tuesday, March 11. 10:00 PM on Comedy Central.
"Bad Teacher" (Skip)
This series is a spin-off of Cameron Diaz's "Bad Teacher." Sorry, but the movie was enough.
Premieres Thursday, April 24. 8:00 PM on CBS.
READ MORE: Fall TV 2014 Preview: 9 New Shows To See Or Skip
"Cosmos: A Spacetime Odyssey" (See)
This series is an updated take on "Cosmos: A Personal Voyage." Though it sounds dry the series is produced by Seth MacFarlane, so we'll give it a chance.
Premieres Sunday, March 9. 9:00 PM on Fox.
"Crisis" (Skip)
Yet another Crime show is coming to CBS, this time following the lives of powerful figures of Washington who are pulled into a blackmail scheme. Though we love drama and politicians, we'll stick to "Scandal."
Premieres Sunday, March 16. 10:00 PM on NBC.
Reach Staff Reporter Brooke Gignac here.