Arts+Culture
One Arts District To Rule Them All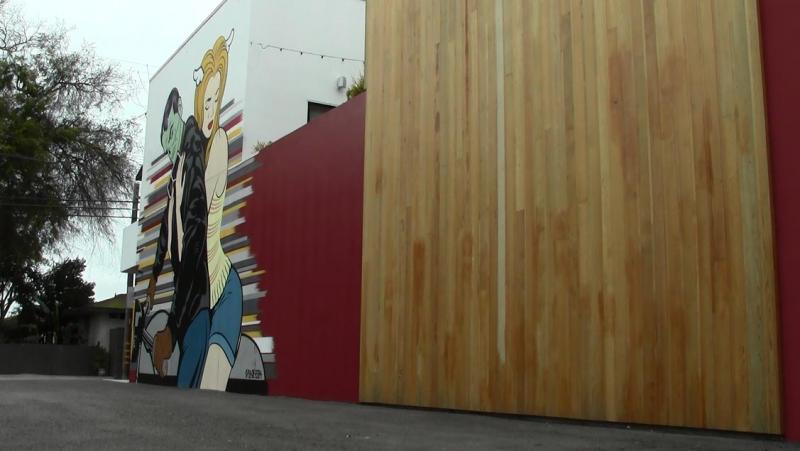 From building-sized graffiti murals freely visible to the eye, to a hidden complex of art galleries welcoming casual viewers, theater-lined streets, and a mile of museums, Los Angeles has a variety of arts districts to sate any artistic taste.
With five Southern California communities nominated for the USA TODAY 10Best Readers' Choice award for Best Art District, locals have plenty to evaluate before casting a vote for their favorite. Whether art lovers have a taste for the absurd, street art, fine art and museums, theater and performance art, or a love for galleries, these five districts appeal to individuals in their own ways.
Culver City
Walking down the streets of the Culver City arts district on a gray Saturday afternoon, the occasional bright mural pops amid a light fog. The clean streets are quiet, virtually empty of passersby. Signs of life are visible mainly through the windows of the district's restaurants or seated on patios.
HeART 'n' Soul Gallery Owner, Mike Fazio, says it is this combination of restaurants speckled among the district's many art galleries that give this particular community a certain appeal.
"Many art districts in Southern California require getting in the car to go from one place to another, or don't really offer food," Fazio said. "Here, it is all within walking distance."
Seated in a leather chair surrounded by walls decorated with pop surrealist art featuring works from artists like Mark Ryden and Shepard Fairey, Fazio notes the slowness of the day.
"It's better at night," he says. "We have events with food and live music. It's a good place to be exposed to a variety of art or to have a family night."
If walking into galleries may seem a bit intimidating, HeART 'n' Soul Co-Owner, Russ Wolkoff, says he understands why.
"Some galleries a bit further down La Cienega are looking more for those who'll purchase art. But there are definitely several galleries like ours that are very open to just educating and exposing individuals to something different."
SEE ALSO: L.A. Zine Fest Embraces Community and DIY Spirit
Los Angeles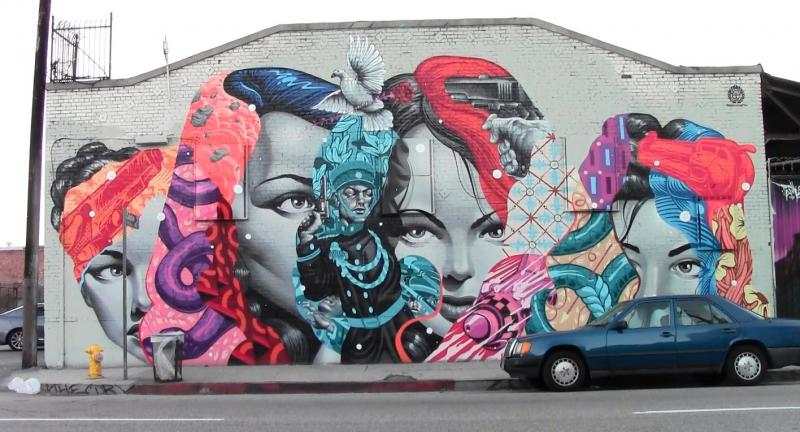 Further North, in the Los Angeles art district, however, the writing is on the walls. The largest gallery in the district is found outdoors in its streets. Many of the building surfaces are covered in large-scale murals. Pieces by
Tristan Eaton
,
Shepard Fairey
and Damon Martin among others are framed by sidewalk and sky, door frame and brick.
The scent of sausages from nearby Wurskutche waifts through the air as muralists use cranes and spray paint, straight edges, tape and airbrushes to create the newest outdoor pieces underway.
"We have over ninety murals by artists from all over the world," says Jonathan Jerald, Director of The District Gallery and Founding Board Member of the Los Angeles Downtown Arts District Space. From a sidewalk just in front of The District Gallery, he points out over half a dozen murals within his direct line of sight.
"This intersection will become one of the most significant intersections in all of Los Angeles for murals and we're really proud of that." Jerald says.
In addition to the current street murals on display and the development of a large gallery space in planning, Jerald points out the history attached to the buildings now covered in paint.
"The area became known as the arts district not because the public art, murals or galleries," Jerald explains, "but because significant artists lived here and contributed to each other's ideas, helping them to emerge as significant."
Artists who emerged from the Los Angeles Arts District include Paul McCarthy, George Herms and The Red Hot Chili Peppers.
Jerald says its organic development is what makes the Los Angeles arts district unique.
"The community was self-created. Nobody said 'hey this would be a nice place for an arts district'. It was an art's district and remains one almost in spite of itself."
Because of gentrification, Jerald has observed a sharp increase in galleries opening in the area.
"In a year we went from three or four galleries to almost 20. Most of them—about a dozen—opening within the past few months," Jerald says.
With some of those galleries showing work from European artists, Jerald and The District Gallery aim to display art of local artists and keep the area's historical sense of community connection in tact.
Fine art, however, is not the only crayon that L.A. has in its box.
North Hollywood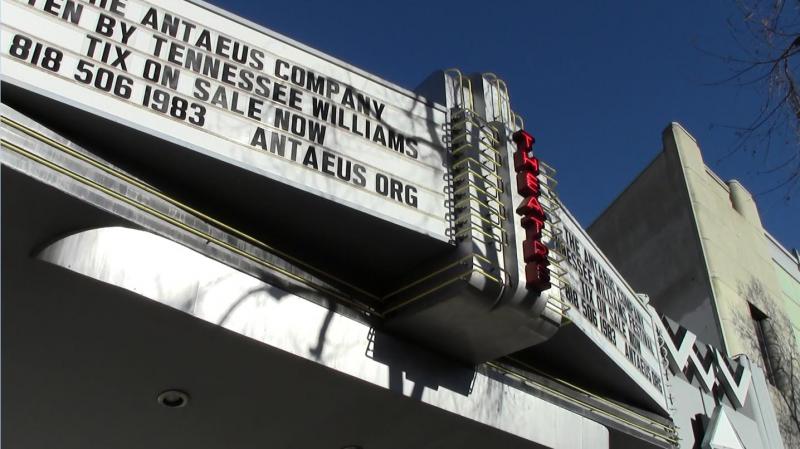 The streets of the one-square-mile
North Hollywood arts district
are lined with theaters and studio space dedicated to performers of all types. Musicians and actors, dancers and even martial artists gather to take part in their passions.
"North Hollywood is an up and coming area for the future of music, art and film," says NoHo resident and musician, Taj Elrey. "It's a fashion forward area and the people there are the future, the next generation of Spielbergs. I would bank on that area being one of the top places to see when visiting California."
The NoHo Arts District website is thoroughly developed with an event calendar chock full of classes, up-coming performances and food and beverage specials. There is something to view, learn or take advantage of nearly every day in this arts district.
SEE ALSO: 'Ballet 422' Goes Behind The Scenes Of Dancemaking
Museum Row on Miracle Mile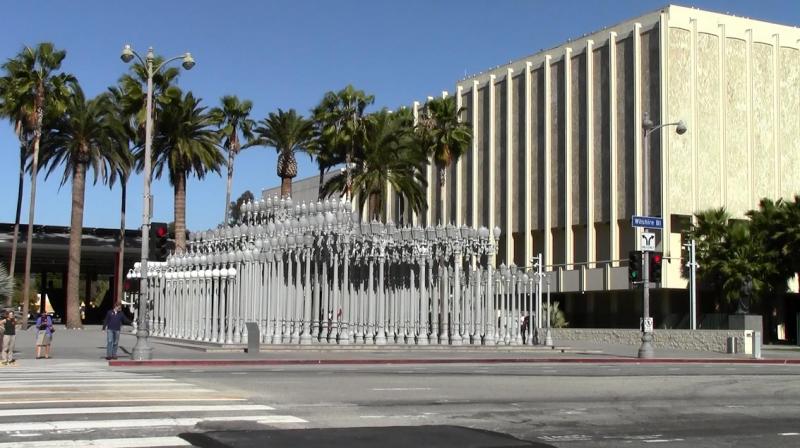 Museum goers, however, find the Miracle Mile arts district to be of particular interest. Home to the
Los Angeles County Museum of Art
, the
Page Museum
and La Brea tar pits and the
Craft and Folk Art Museum
among others, one local resident says the strange variety of art in the district is its trademark.
"I really like the fact that the LACMA museum and tar pits are right up against each other," says Darius De La Cruz. "I think it's a fun transition to go from what, in my mind, is a largely contemporary visual art museum to one that is much more geology and science-based, especially because the park that links them has a couple sculptures and examples of prehistoric artifacts."
The juxtaposition, he said, is accompanied well by the food trucks that frequent the area.
"Today, I ate somewhere that I have eaten before, but there is quite literally always something new that shows up."
Bergamot Station Arts Center, Santa Monica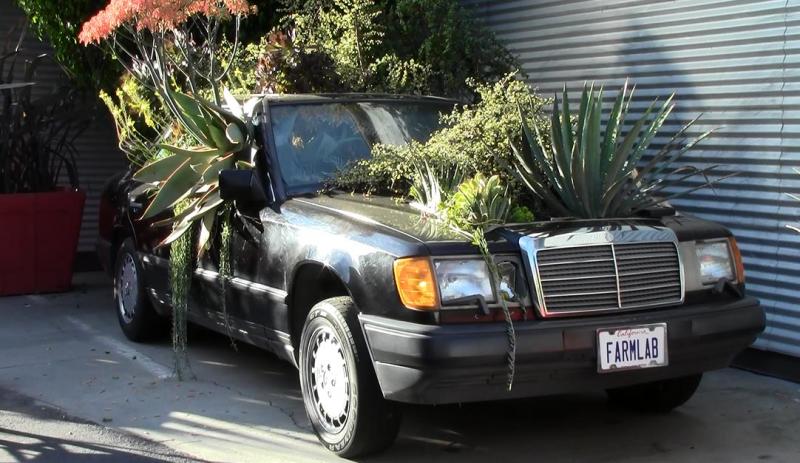 Out by the beach, Santa Monica's
Bergamot Station arts district
provides a plethora of very different galleries ranging from steampunk and sci-fi displays to landscape photography for the viewing pleasure of the truly eclectic art enthusiast.
In addition to the galleries, the Santa Monica Museum of Art is housed here. Its two galleriy spaces display two to three exhibits at a time.
"Bergamot Station," SMMoA Visitor and Retail Services Employee, Kristin Yinger says, "is really a great resource for people to come have an experience with galleries. You can see a real taste of the contemporary arts scene here in L.A. especially on the West Side."
A bit of an artistic hide-away, Yinger, says that even locals are sometimes surprised to discover the station and museum.
"It's kind of fun to see them come in with a sense of discovery in an area that they consider themselves to be familiar with," she says. Before hired, Yinger too was unaware of SMMoA's existence.
Whether hunting for hidden treasures like Bergamot Station, or looking to go the extra mile checking out art and history in the same day, Southern California is a great place to get out on the streets and explore the arts.
What's your favorite district? Visit USA Today to vote before March 2nd at 9 a.m. PST and show your favorite district some love.