Film and TV
Oscars 2015: Top 10 Most Memorable Moments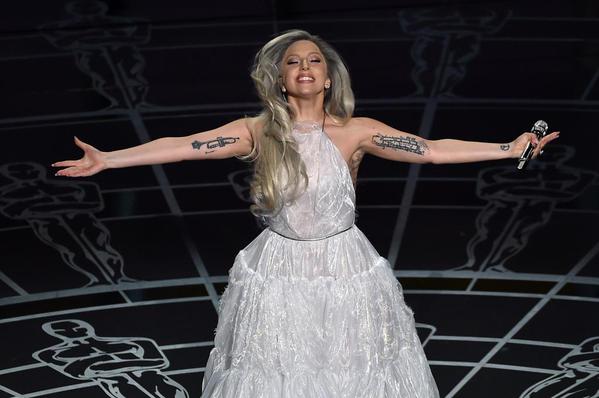 Each year on Hollywood's biggest night, unforgettable moments draw in audiences from around the world, and sometimes (if we're lucky) can have an immense positive impact that lasts. From the powerful, stirring live musical performances, to the exquisitely delivered acceptance speeches, the 87th Academy Awards show didn't disappoint this year.
First-time host Neil Patrick Harris was charming and witty, and nailed most of his one-liners (save for a few missteps, like making reference to why Edward Snowden couldn't make it to the ceremony — ouch), and there were a number of other entertaining moments to enjoy (read: Travolta really can't live the name thing down, sorry), rounding out a solid broadcast.
READ MORE: Oscars 2015: Complete List of Winners
1. The NPH Broadway-inspired opening
As the five-time host of the Tony Awards, Neil Patrick Harris was in his element for his lively musical opening act, which featured cameos by Anna Kendrick and Jack Black.
2. Don't forget to call your mom
Just a few minutes into the show, best supporting actor winner J.K. Simmons for "Whiplash" encouraged the audience to "call your mom, call your dad, if you're lucky enough to have a parent or two alive on this planet, call them ... tell them you love them, and thank them, and listen to them for as long as they want to talk to you." It was a real and beautiful moment, and a simple yet important reminder about gratitude.
3. You can't play me off the stage
Best foreign film winner for "Ida," director Pawel Pawlikowski, got played off the stage twice during his acceptance speech, but didn't let it faze him and just kept talking, prompting applause and laughter from the audience. He then dedicated his award to his late wife and his children. Take that, Oscars orchestra.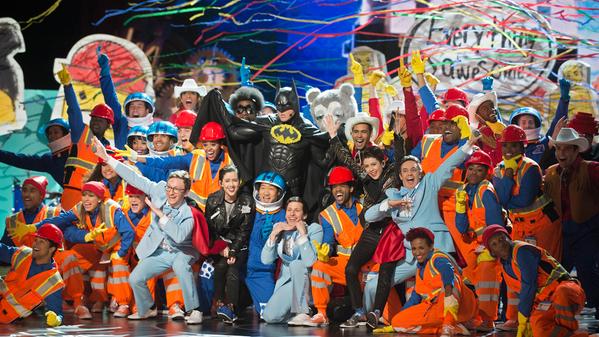 4. Everything really is "awesome"
You couldn't not smile while watching Tegan and Sara and The Lonely Island's bright, fun live performance of the nominated "Lego Movie" song, "Everything is Awesome" on the Oscars stage. It featured a special cameo from Batman himself (played by Will Arnett), neon-clad construction workers and astronauts, and super-cool Oscars statue replicas made of Legos. Even Oprah looked excited to get hers.
5. NPH in tighty-whities
In a hilarious reenactment of the famous "Birdman" scene, in which Michael Keaton ends up in Times Square in only white briefs, black socks and dress shoes, Harris arrived — in the same manner — on stage to deliver this line in absolute self-conscious perfection: "Acting is a noble profession." Classic NPH.
6. Patty Arquette and Meryl
Best supporting actress winner for "Boyhood" Patricia Arquette got the incomparable Meryl Streep on her feet when she took the opportunity on stage to talk about the causes for which she's most passionate: "It's our time to have wage equality once and for all, and equal rights for women in the United States of America."
READ MORE: An Open Letter of Gratitude for Patricia Arquette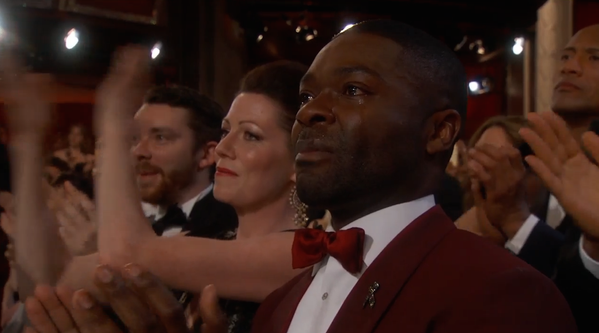 7. The Selma March - Live
In a breathtaking live performance, Common and John Legend performed the Oscar-winning original song, "Glory" from the Dr. Martin Luther King, Jr. biopic "Selma" against a backdrop of the iconic Edmund Pettus Bridge where the real march took place from Selma to Montgomery fifty years ago. In his usual poetic eloquence, Common said, "this bridge was built on hope, welded with compassion and elevated by love for all human beings," during his acceptance speech for the award. But honestly the most moving moment of the performance — and perhaps of the entire night — was the close-up shot of David Oyelowo, soulfully weeping, and looking above in gratitude. It just seemed to have summed up the power of the film, the people who inspired it, and the people who created it, in a way no words or Oscar win could have.
8. Gaga and "The Sound of Music"
As part of the 50th-anniversary tribute to the academy award-winning film "The Sound of Music," Lady Gaga stunned with a medley of familiar tunes like "The Hills Are Alive," "My Favorite Things," "Edelweiss" and "Climb Every Mountain." She got a standing ovation from the audience and a long, appreciative hug from the one and only, Julie Andrews. Who knew?
9. Whistleblowers Matter
Upon receiving her best documentary film award for the controversial but critically-acclaimed documentary "Citizenfour," winner Lauren Poitras gave a powerful warning about the importance of whistleblowers in maintaining freedom: "The disclosures that Edward Snowden reveals don't only expose a threat to our privacy but to our democracy itself." She also noted the incredible courage it takes for investigative journalists, documentarians and whistleblowers alike to do what they do. It was a solemn moment, but an important one nonetheless.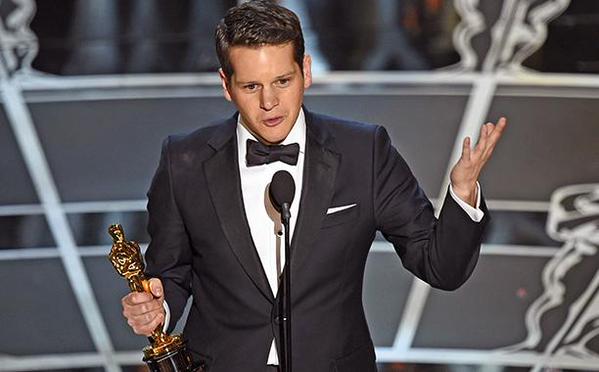 10. Stay Weird
Best adapted screenplay winner Graham Moore (for "The Imitation Game") shared his personal story about the darkness of feeling alone and out of place as a teenager, and reassured anyone who might feel the same to "stay weird" and "stay different" in his memorable acceptance speech. Couldn't have said it better myself.
Reach Staff Reporter Kristin Marguerite Doidge here and on Twitter here.