Film and TV
Golden Globes 2015: An Open Letter Of Gratitude For Patricia Arquette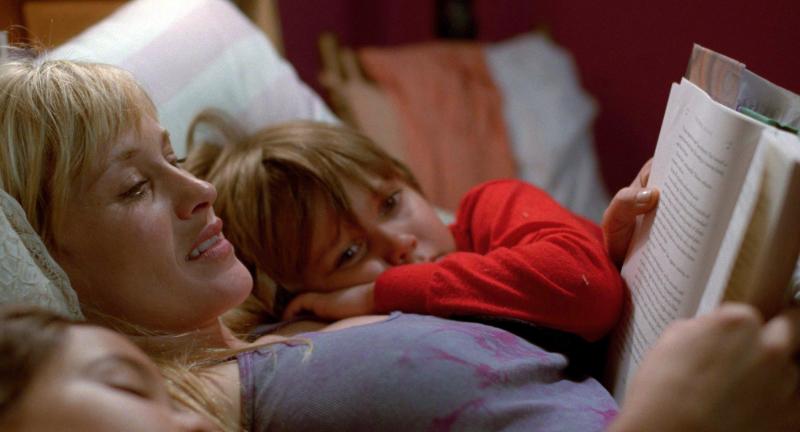 Dear Ms. Arquette,
I want to congratulate you first and foremost on your most well-deserved win at last night's Golden Globes. Your outstanding performance in "Boyhood," along with the impeccably authentic screenplay and performances by your fellow castmates made this a film I just couldn't stop talking about or thinking about since I saw it in the theater.
As you mentioned in your lovely acceptance speech for your award, the other actresses in the "Best Supporting Actress in a Motion Picture" category are certainly not strangers to the Hollywood Foreign Press Association, and it really says a great deal to earn the win in a year of such great performances by other accomplished women in film, such as Meryl Streep and Keira Knightley.
READ MORE: Golden Globes 2015: Complete List Of Winners
The raw authenticity you brought to the character of Olivia, a strong (and strong-willed) single mother in "Boyhood," shed a rare light on the day-to-day joys and struggles of parenting in the modern world. It's not always pretty, it's not always perfect, but there's a sort of beautiful, quiet elegance to it because, if you've lived through it yourself - as a child or as a parent - you know exactly how precious that time together with your family is, no matter how messily the pieces may have been assembled.
Your character's journey in particular reminded of your sister's 2002 documentary film, "Searching for Debra Winger," in which she traveled around the country interviewing successful actresses to discuss balancing their careers with their families. I remember that she [Rosanna Arquette] was inspired by the iconic film The Red Shoes - in which the heroine must choose between her art and love - something I have personally experienced.
In one of the candid interviews for the doc, some of the women lament the fact that no matter which path you choose, women tend to feel guilty about it - and that isn't anyone's "fault," it's just the feeling they get - essentially, as one actress described it, "if I was at home with my son, I felt guilty about missing work. Then, if I was at work, I felt guilty about missing time with my son. It's like you can't win."
What I appreciated most about the film "Boyhood," and about your speech last night was that you've shown how nuanced and flawed, but ultimately perfectly imperfect motherhood is, and that the questions of "having it all" sort of don't matter much when you're literally watching your children grow before your eyes, whether they're your on-screen family of twelve years or your own children at home. That just is having it all. No questions asked.

The success of "Boyhood" and the way its story has resonated with audiences and critics alike is a sign that perhaps Hollywood is ready to showcase more of this kind of interesting imperfection, particularly with other female-led films earning recognition like Reese Witherspoon in "Wild". I am looking forward to many more fascinating, complicated characters to be brought to life by you and your talented colleagues, and the continued elevation of film as a place of not only entertainment, but humble interpretation of this thing we call life.
In gratitude,
Kristin Marguerite Doidge
Reach Staff Reporter Kristin Marguerite Doidge here or follow her on Twitter here.