Music
Less Than Jake And Reel Big Fish At The Grove Of Anaheim: Review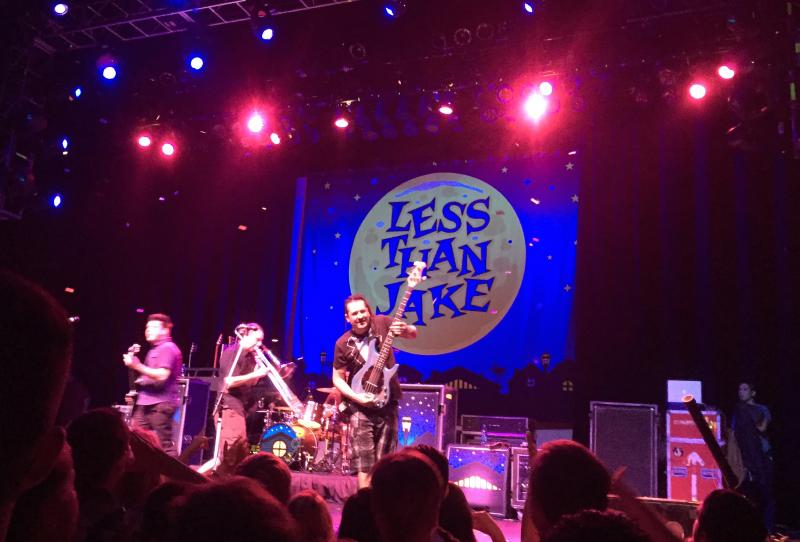 The ska-punk scene in SoCal is the stuff of legend in the ska world, but by no means is it yesterday's scene.
Ska is alive and kicking (literally), and hometown heroes Reel Big Fish - along with Floridian band Less Than Jake - reminded rudeboys young and old what ska's all about.

Less Than Jake, a band that has edged more on the side of pop punk than ska, started their show with just that: confetti cannons and streamers exploded out over the crowd as the band launched into a catchy skate-punk tune off their 2003 release "Anthem."
READ MORE: Hidden Charms Talks L.A. Show, Upcoming EP, And More
The only thing that detracted from the band's otherwise upbeat, seamless set was the constant call-outs to the crowd between songs. Chris DeMakes, Less Than Jake's frontman, spent many talk breaks reprimanding the audience for not moving enough, or texting during a song.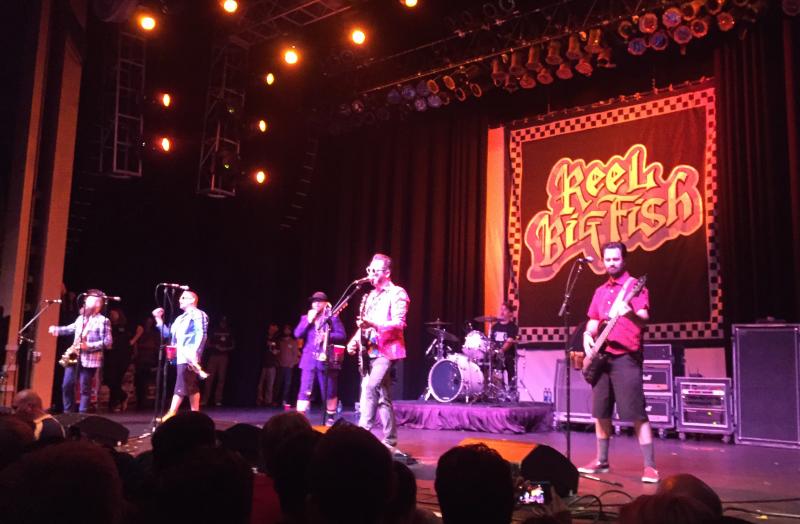 When the music started again, though, everyone was right back in the madness and suburban punk attitude reminiscent of the late 90s.

Reel Big Fish took the stage last, starting their set with a ska cover of Europe's "The Final Countdown."
The Big Fish's loudly dressed frontman, Aaron Barrett, led the band through a lengthy set of old hits, new hits, and a few covers of ska punk hits from The Offspring and Sublime.
READ MORE: Zella Day And Milo Greene At The El Rey Theater: Review
Even those in the crowd less familiar with Reel Big Fish found themselves jumping along to the upbeat, energetic tunes.
Never miss a Reel Big Fish show, even if the only song you know is "Sell Out" (the band's 1997 mega-hit).
Both Less Than Jake and Reel Big Fish know exactly what they're doing on stage and in the studio, and it shows at every concert. It's an unforgettable taste of the easy-going, energetic, and entertaining world of ska punk music.
Reach Staff Reporter Carson Beck here.