National
For Immigrants, Executive Action Overdue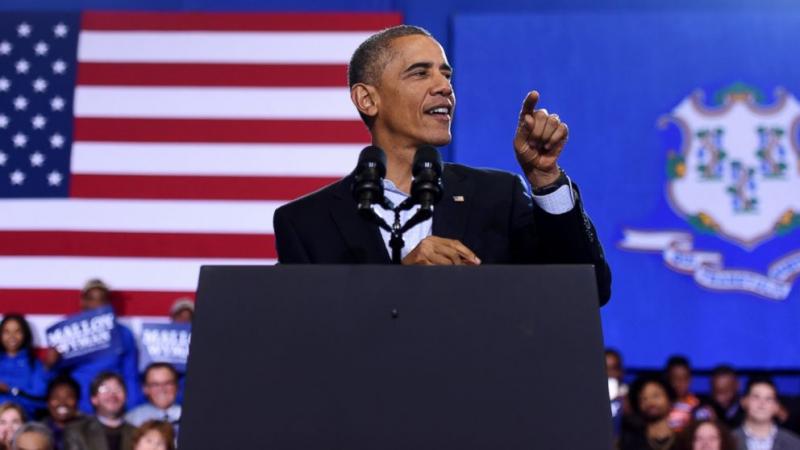 'Orange is the New Black'
actress
Diane Guerrero
knows first hand what it's like to be a victim of the U.S. Immigration system.
In an op-ed published in the LA Times, she writes:
And then one day, my fears were realized. I came home from school to an empty house. Lights were on and dinner had been started, but my family wasn't there. Neighbors broke the news that my parents had been taken away by immigration officers, and just like that, my stable family life was over. Not a single person at any level of government took any note of me. No one checked to see if I had a place to live or food to eat, and at 14, I found myself basically on my own.
Families fearing separation from the 'broken' U.S. immigration system may receive the long-awaited relief they've been waiting for. President Obama will announce his immigration plan Thursday.
According to the Migration Policy Institute, up to 3.6 million people would be affected by the change. If Obama's plan includes a minimum number of years spent in the U.S., the number would be smaller.
SEE ALSO: What President Obama Can Do About Immigration Reform
Mandating parents live in the U.S. for at least 5 years before becoming eligible would bring the number affected to 3.3 million; a 10-year minimum would bring it down further to an estimated 2.5 million people, according to CNN's report.
In Los Angeles, some children of immigrants have banded together to form Children Over Politics through their shared frustration with delays in immigration reform. They have held fasts and a rally that encouraged people to "Embrace Your Power" and vote.
Many of the youth are Deferred Action for Childhood Arrivals (DACA) recipients. According to Immigration Equality
Deferred action is a discretionary, limited immigration benefit by DHS (Department of Homeland Security). It can be granted to individuals who are in removal proceedings, who have final orders of removal, or who have never been in removal proceedings. Individuals who have deferred action status can apply for employment authorization and are in the U.S. under color of law. However, there is no direct path from deferred action to lawful permanent residence or to citizenship. And, it can be revoked at any time.
There is a long list of specifications students must meet in order to receive DACA starting with the minimum age they can be to apply, 15. Students must be under the age of 31, have come to the U.S. while under the age of 16, lived in the U.S. continuously, are currently in school, must have not been convicted of a felony offense and not pose a threat to national security. They must provide documentation to prove the above criteria. They also must pass background checks.
If an individual meets these criteria, they then fill out an application. Fees for processing the application and background check are $465, according to Immigration Equality.
While students may be DACA recipients, their families have few protections and many live in fear that their families will be separated. In a note to the President and Congress on their website, Children Over Politics writes:
I believe that the United States has a legal and moral responsibility to protect children fleeing violence and that our values must shape a compassionate response for those seeking refuge in our country. I call on you to immediately grant refugee status to all children fleeing violence and do everything within your powers to ensure the protection and humane treatment of those seeking safety within our borders.
Students have been waiting for the President to act for months. In a video on his Facebook page, President Obama acknowledged the issues on Wednesday.
"Everybody agrees that our immigration system is broken. Unfortunately, Washington has allowed the problem to fester for far too long," Obama said in the video.
SEE ALSO: President Obama Ready To Change Immigration Laws
The plan is expected to keep millions of immigrants from deportation.
Alex Galvez, an immigration lawyer in Los Angeles, told the Associated Press he's going to need to add phone lines to keep up with the demand.
While the plan would protect millions of immigrants who have fled to the United States, Republicans in Congress are not pleased with Obama's decision to take executive action.
"If the president continues to pretend that he is emperor and disregards the rule of the American people and goes around Congress and does executive orders, then, frankly, the chances of getting anything real done are greatly diminished," Rep. Mario Diaz-Balart (R-Fla.) said in a phone interview with Elise Foley of the Huffington Post. "That would be like getting a hand grenade thrown in the middle of a phone booth."
According to CNN, 57 percent of this year's midterm election voters believe undocumented immigrants should have a chance to apply for legal status, while just 39% want them deported to the country they came from.
Reach Web Producer Hillary Jackson here.