Music
If You're Reading This It's (NOT) Too Late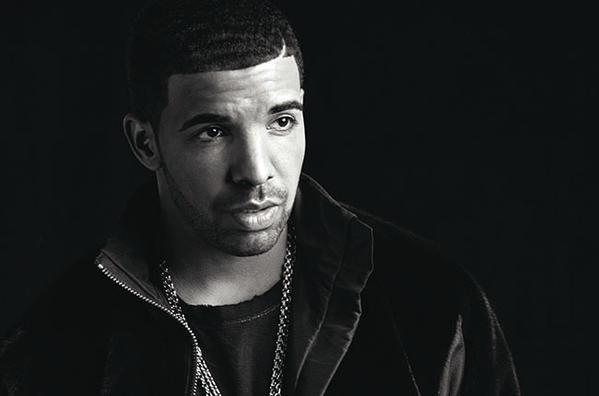 "Oh, my God. Oh, my God. If I die, I'm a legend."
From the powerful first hook of "If You're Reading This It's Too Late" ("IYRTITL"), to the sentimental lyrics of "You & The 6," Drake's latest project delivers what the fans have been asking for.
This 17-track collection is the follow-up to Drake's Grammy-nominated album "Nothing Was the Same," and the prelude to his highly-anticipated album "Views From the 6."
The Cash Money rapper dropped this tape without warning, similar to what Beyoncé did in 2013, and for good reason. "IYRTITL" topped the Billboard 200 chart selling 495,000 copies, earning Drake his fourth chart-topper.
SEE ALSO: Drake's If You're Reading This It's Too Late Was Originally Planned as a Free Release
The first thing that can be immediately noticed is the new sound Drake is going for.
The production from Boi-1da, PARTYNEXTDOOR, Noah "40" Shebib, and others alludes to the sound we should expect on "Views From the 6."
The lyrical content is also much different than what we are used to hearing from Drake. While there are a few songs that tell the usual stories of struggling with success and love ("Now & Forever," "You & the 6," etc.), a majority of the lyrics boast his status and mastery of the hip-hop game.
From starring in the teen drama "Degrassi," to becoming, arguably, the biggest rap sensation of this millennium, Drake has never disappointed. For everyone who has yet to hear this amazing collection of new music...if you're reading this it's NOT too late. The album is available for preview streaming and purchase on iTunes.
SEE ALSO: Coachella 2015: Lineup Causes Confusion
Tre's Top Ten Tracks
10) "Preach (ft. PARTYNEXTDOOR)"
Track 9 on "IYRTITL" showcases the skills of Drake's artist PARTYNEXTDOOR. PARTY takes the lead and delivers a catchy hook along with a verse in which he uses his signature voice. My favorite line from him is "I need a...DRINK. Of some TEQUILA!" Drake follows up with a verse of his own that leads into a funky outro. What most people would never know, without additional research, is that PARTYNEXTDOOR also produced this track. I would say it was a good call by Drake to sign PARTY to his label, OVO Sound.
9) "No Tellin"
This track is just flat out dopeness. The beat is one to bob your head to, Drake's energy is up, and there really "ain't no tellin" how far it will go if it hits the radio soon." In this song, Drake also explains his new flow by starting the second verse with "Okay, I had to switch the flow up on you n****s. S**t was gettin' too predictable." Referencing a hit he had with 2 Chainz in 2012... Word, you ain't never told "No Lie."
8) "6PM In New York"
The conclusion to "IYRTITL" is the most "Drake-y" of all the songs on the tape. He goes back to his popular flow and lays it all on the line. "The game is all mine and I'm mighty possessive. Lil Wayne could not have found him a better successor." Drake boats within the first 16 bars of the song. He continues to spit, arguably, the "realest" bars on the tape for the entire song: no hook, no bridge, just pure rap.
7) "Madonna"
What can be said about this song except... Huh? It was completely out of left field, but that is why I love it so much. Produced by Noah "40" Shebib, the instrumental has a heavy Houston influence; a low BPM and a simplistic sound kit. Drake also introduces yet another completely new flow in this track. He sounds very relaxed and somewhat under the influence during the hook, which is new for his fan base. Personally, this song creates chill vibes, and makes me want to kick my feet up and do absolutely nothing but enjoy it.
6) "Used To (ft. Lil Wayne)"
It was only six years ago that Drake dropped his iconic mixtape "So Far Gone," and began his journey under the label Cash Money Records with Lil Wayne. Back then, it was Wayne who was featuring Drake on his tracks. Now, six years later, the tables have turned. Drake claims "They never told me when you get the crown, it's gone take some gettin' used to." Indeed, Lil Wayne is the one who passed the crown to Drake, and now, things are definitely not how they "Used To" be.
5) "6 Man"
The recurring "6" theme is seen throughout this project due to it being the prelude to Views From The 6. If "6 God" is Drake claiming to be the "God" of Hip Hop, then "6 Man" is him making it known that he is the best man in the game as well. He offers us a brand new flow which involves dragging out the last syllable of choice words, and it sounds incredible! To be honest, it is this flow alone that landed "6 Man" in the top five of my top ten tracks.
SEE ALSO: Review: Drake's 'If You're Reading This It's Too Late' Will Do...For Now
4) "Energy"
This was the second track on the tape, and Drake cranks up the intensity from 0 to 100 real quick! It seems as though he is calling out all his competitors by saying "F***ing with the kid, and pray for your n***a". Is he claiming that he is not one to be messed with? Is he saying that someone who messes with him will need a prayer? These questions are subjective, but a Drake hater can at least sleep well at night knowing that his "n****s that can never leave Canada" won't be knocking on their door. Well, that is, if said Drake hater doesn't live in Canada as well.
3) "6 God"
Drake released this song months before the tape dropped, and it was as hot back then as it is now. He wastes no time getting into the flow, he delivers hard bars, and the instrumental compliments the song very well. I've heard some people say they do not like the name of this track because they consider it to be sacrilegious. Lately, there has been an uptick in rappers claiming that they are the "God" of the game (Kanye West, Eminem, J. Cole, etc.), which is interesting to say the least. God or not, Drake did his thing on this one.
2) "Legend"
The first track of "IYRTITL" is not labeled as an "Intro" but acts as though it is one. In this song, Drake makes it clear that he has become a legend in hip-hop, and sets the tone for the rest of the tape. The breakdown at 1:54 is beautifully crafted and transitions the feeling of the song from legendary to sentimental when Drake claims "I'm the one... Why do I feel like the only one?" Hey Drake, in case you were wondering, it's because you are the only one.
1) "Know Yourself"
This track is easily the most infectious of all. The main element of the hook, "I was runnin' through the 6 with my woes," has caught fire on social media and within pop culture. Drake stays true to his iconic flow in this track, and delivers bars that you can vibe to. Being able to vibe to Drake's tracks is definitely not something new. He has been on top of the game for a while now, but there's really no need to explain that. As Drake said in this track..."You know how that s**t go."
Reach Staff Reporter Tre Jessie here.