Music
Don't Sleep On: Capsule And Their New Album 'WAVE RUNNER'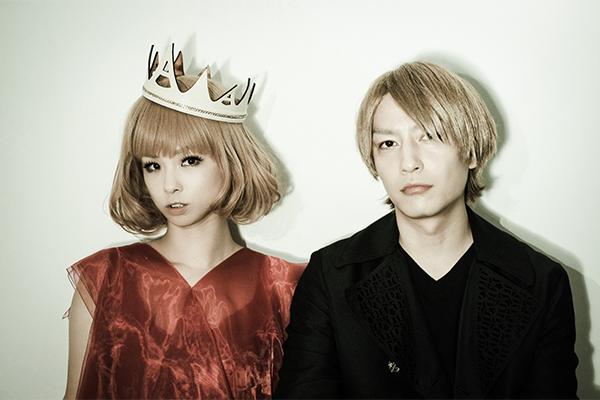 What electronic duo has a music producer with seven #1 albums under his belt and a lead vocalist that has a love for beer and cats?
That's right, Capsule.
Capsule is a Japanese electronic duo consisting of vocalist Toshiko Koshijima and producer Nakata Yasutaka.
The duo started off their music career in the shibuya-kei game. They were making songs like "Plastic Girl" and "Kakurenbo" with music videos that looked like they were inspired by the Jetsons' fashion style. It wasn't until they released their album "FRUITS CLiPPERS" in 2006 is when they changed their focus from shibuya-kei to electronic music with hits such as "Feelin' Alright," "Jumper," and "Jelly".
SEE ALSO: If You're Reading This It's (NOT) Too Late
Capsule also helped produce very successful Japanese pop (J-Pop) acts like Perfume and Kyary Pamyu Pamyu. They single-handedly changed the way Japan thought about J-Pop music. The members of Capsule have become known as the King and Queen of the Japanese electronic scene.
They've released 15 albums in 14 years, covering almost every electronic genre known to man. They've inspired big EDM producers like Madeon and Porter Robinson. And they've also worked with many popular musicians, such as Passion Pit and Kylie Minogue. These are just a few of the many things that one of the hardest working musical duos in music has done.
This February, they released their 15th studio album "WAVE RUNNER," which is possibly one of their most musically westernized releases to date. The album peaked at #3 on the U.S. iTunes dance charts and has been sweeping the world with its familiar yet standout beats.
The album incorporates progressive house, dubstep, complextro and even EDM in the songs. Capsule really brought their A-game in the track "Hero" with Yasutaka's entertaining beat drops in the mix while Koshijima comes in with smooth vocals all over this track.
"Dancing Planet" could be used for any fashion runway and the euphoric sounds of "Dreamin' Boy" will gets you hyped for anything. "Unrequited Love" is a solid track containing funky beats and melodies that'll make you lose your mind. Those are just a few of the amazing tracks that are featured on this exciting new album.
SEE ALSO: You've Never Heard Of Adventures' 'Supersonic Home' But You'll Love It
Something that does set Capsule's successful career apart from their peers is the strong and creative fan base. Since listening to their music, I've seen creative art, watched imaginative music videos, and even heard amazing remixes and mashups made by the fans. Some fans have been so influenced by the group's work that they've started making music like them. Capsule's impact in the electronic genre is amazing.
If you're in need of some fresh and different music in your life, check out Capsule's discography and their new album "WAVE RUNNER," which are available for listening on Spotify and for purchase on iTunes.
Contact Staff Reporter Coral Rucker here and follow him on Twitter here.