Film and TV
'American Horror Story': Season Five Predictions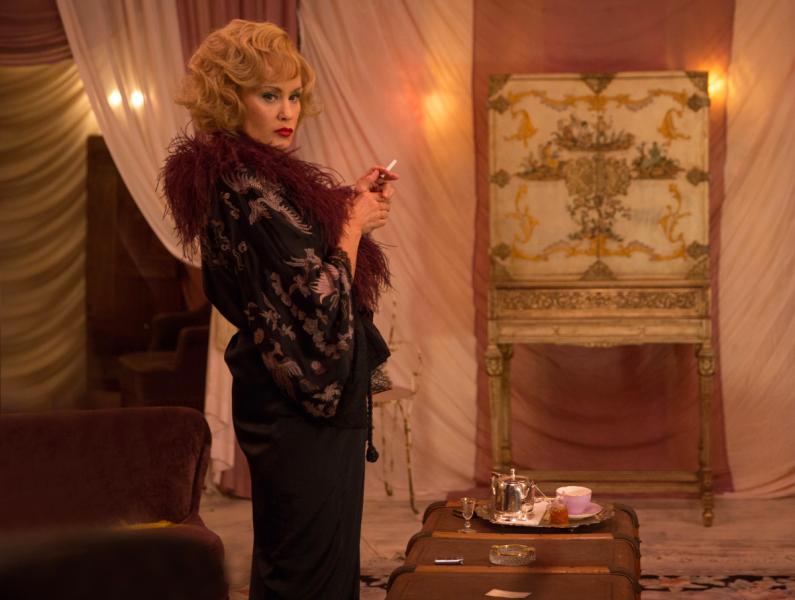 Can't get enough enough of "American Horror Story"? Well, the series was given the green light for its fifth season.
With "AHS," we always seem to believe the show could not get anymore twisted—and then low and behold, it always does. So hop back on the crazy train and get ready for another strange, creepy and of course unforgettable season of "AHS" (luckily, we have months to recover from the finale).
READ MORE: 'American Horror Story: Freak Show' Season 4, Episode 13: 'Curtain Call'
Let's break down (and put to rest) the best of the best for next season:
A Continuation of "Freak Show":
It looks like the next installment of "AHS" will be completely different from anything viewers have seen before.
According to an interview with TVLine at the TV Critics Winter Press Tour, FX CEO John Landgraff revealed that the theme for season five was already set in stone and would feature a reinvention from last season.
As to whether the show will return to present day... "That's my hope, yeah."
Operation Top Hat:
In an interview with Entertainment Weekly, Ryan Murphy hinted that clues regarding the upcoming season have been featured throughout the first few episodes of "Freak Show." If this is bringing to mind memories of a certain black top hat, you are on the right track.
The arrival of the top hat came in episode two on the coffee cup held by the assistant at the local toy store then again on Jimmy's menu when he takes the freaks out to dinner (Top Hat Cafe anyone?). It makes its final appearance on Maggie's coffee cup in episode four. And don't forget Mr. Edward Mordrake also wears a top hat throughout the season.
Redditor ace_VXIII posted a fan theory on the series' subreddit page that suggests the Top Hat may signify "Operation Top Hat" a field exercise that took place in Alabama just one year after the events of "Freak Show" in 1953. The operation involved the U.S. Army testing biological and chemical weapons. This would mean Season Five would feature human experimentation, extraterrestrials, abduction, military coverups and government conspiracy all in store for us.
READ MORE: 'American Horror Story: Freak Show' Season 4, Episode 12: 'Show Stoppers'
"The Hills Have Eyes" Theory:
Extraterrestrials and abduction also play a role in this fan theory brought to us by another redditor AquariumDelirium.
This theory proposes that "AHS" season five will be a "cross of the Hollywood cannibal version and the real 'American Horror Story' of nuclear testing." When users noticed the mushroom clouds behind Jimmy earlier this season (Area 51 reference?), Elsa Mars' surname, added to the fact she sings Bowie's "Life on mars" have made many believe that space and aliens will play a big role in episodes to come.
Experimentation, mutants, illegal testing. It's all sounding very "American Horror Story"-esque.
Intergalactic Horror Story?
For anyone that was hoping for "AHS" in space, Ryan Murphy was quick to shoot down this theory.
Entertainment Weekly also has Murphy dispell a few rumors on the next round of the series.
"No. We're not doing space. Because space is not in America," he said. "It's 'American Horror Story' not 'Intergalactic Horror Story.' But I thought the clues about people thinking it was space were clever. I always love it when people come up with these theories but it is 100 percent not space. It is land-bound and it takes place in the United States," he said.
Well, there you have it folks: a few predictions for season five and a whole lot of still-unanswered questions. For now, continue rewatching season four and watch the series on FX in October.
Reach Staff Reporter Kristen Lago here.