Entertainment News
10 Celebrities Who Shun Social Media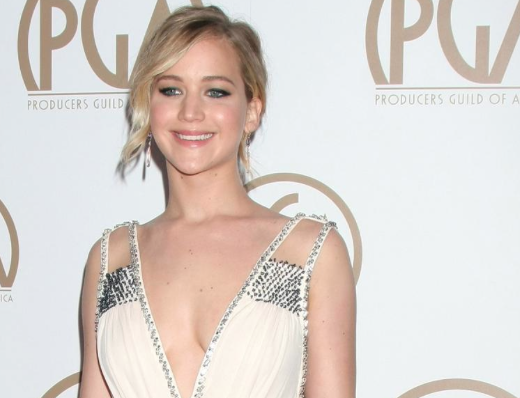 In this day and age, few can resist the allure of social media. After all, who doesn't enjoy the thrill of another like, another comment, another indication that others approve of your extraordinary life?
Despite the social media craze, several celebrities have resisted the urge to adopt an online persona. Here are 10 of them:
Jennifer Lawrence
One of the hottest celebrities in Hollywood right now can't seem to handle Twitter or Instagram. She has Facebook, but finds the Internet "confusing" and "overwhelming". She once told the Daily Beast, "What's Pinterest? I don't have it. I know by the time I get it, it'll be something else. I bought a CD case less than a year ago."
Bradley Cooper
The "American Sniper" star and Lawrence's love interest in "Silver Linings Playbook" wants to maintain the believability of his cinematic personas. He once said, "If I know so much about you and you're playing a character in a movie then that's a lot of work I'm gonna have to do to forget who you are so that I can believe the character and therefore enjoy the movie."
Scarlett Johansson
Best known as the Black Widow in "The Avengers", Scarlett Johansson wants to keep her life as secretive as that of her agent persona. She told "Star Magazine," "I can't think of anything I'd rather do less than have to continuously share details of my everyday life".
READ MORE: 7 Celeb Couples With Big Age Gaps
Benedict Cumberbatch
The Cumberb****es are probably dying over the fact that the "Sherlock" star hasn't made a Twitter account. At the Cheltenham Literature Festival, he said, "Just listen to how much I talk. I've already talked over our time and tweeting is about being pithy. I think tweeting would take so many hours of editing I'd be lost for doing my job." Cumberbatch, everyone wants to listen to you talk.
Brangelina (Brad Pitt and Angelina Jolie)
Arguably the most famous couple in popular media, Mr. and Mrs. Smith are surprisingly inept when it comes to using technology. To what extent? They once got lost shopping for presents on Amazon.
Tina Fey
The world would be a depressing place without comedian Tina Fey and unfortunately, she continues to deny social media of her wry humor and wit. Furthermore, she is critical of those who use social media excessively. "I think you should have to get a license to use Twitter," Tina Fey said on NBC. "Most people are so f***ing boring that they should shut up. Why do you need to say 'Happy Birthday' to another person in front of the whole world? Just email that person."
George Clooney
The most eligible bachelor of all time up until last year is afraid of social media because it's too risky given the celebrity lifestyle. He told "Variety Magazine," "God forbid, you take a sleeping pill and wake up and the sentences don't even make sense. What a horrible idea."
Keira Knightley
The brilliant female pirate from "Pirates of the Caribbean" makes her stance about social media very clear: she despises it. In 2009, she told the "Telegraph," "I hate the Internet. I find it dehumanizing to constantly check emails or social sites which have become so fashionable."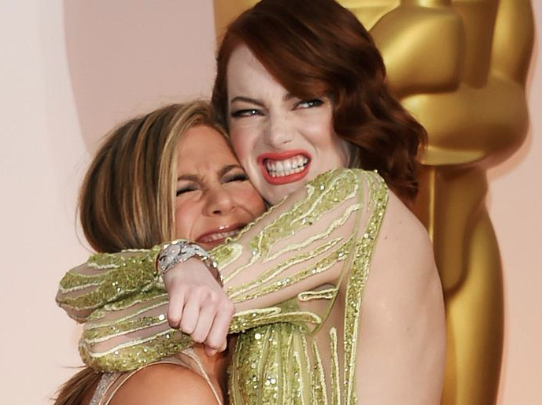 Emma Stone
The lip-synching genius and "Amazing Spider-Man" star thought about getting a Twitter account, but ultimately decided against it. She's philosophical and critical about the use of social media, saying "It seems like everyone's cultivating their lives on Instagram or on different forms of social media, and what pictures looks best of their day." Emma, all you do is win, but we would love to read about your life.
Jennifer Aniston
The perpetually young and sexy star is in the same boat as her famous ex-boyfriend, Brad Pitt. She admitted that she was "computer-illiterate" and could not figure out how to use a Blackberry. It's okay Jennifer Aniston, we still love you.
Reach Staff Reporter Jason Cheng here and reach him on Twitter here.