Music
What's That Track Wednesday: KATANA
"What's That Track Wednesday?" is a biweekly music column dedicated to finding the top up and coming artists in various genres. It gives readers an inside look to the process of creating music and offers the chance to partake in a more intimate relationship with the artist.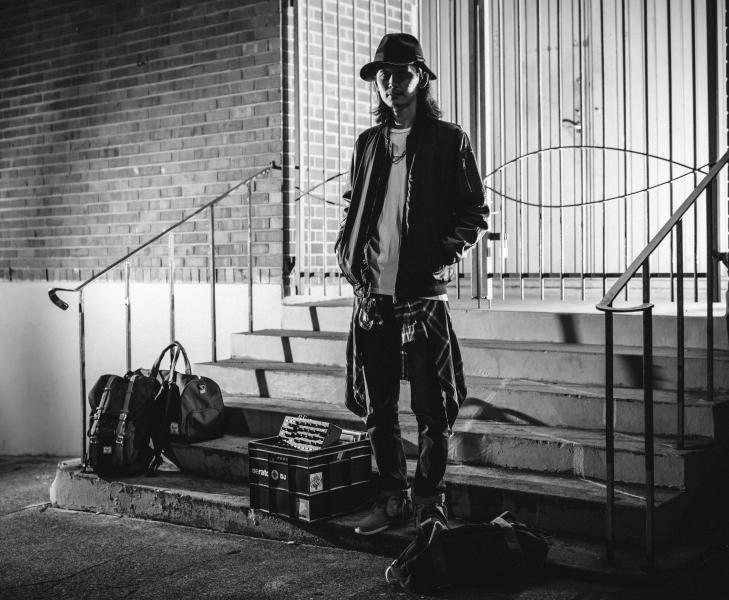 Artist Name: KATANA
Age: 32
Genre: Future Bass
City, Country: Auckland, New Zealand
Interesting Fact: I love the smell of fresh laundry.
NT: How did you come up with your artist name?
K: Fairly simple really- when I was about to play my first gig I needed a name for the poster. I asked a mate at work and he gave me two options: DJ Hello Kitty or Katana. I've considered giving the other one a go, but I think I'll stick with Katana (chuckle).
NT: What inspired you to pursue and create music?
K: Soundcloud, upcoming artists and my friends.
SEE ALSO: What's That Track Wednesday: Louis Baker
NT: What interesting opportunities have you experienced through creating music or being in the music realm?
K: DJing has given me some great opportunities like supporting well established artists that I admire. Recently, I supported Shlohmo alongside a local New Zealand up and coming artist Kamandi. At the end of the month, I will be supporting producer Brenmar, whose music i have been following for quite a while now; to be invited to support him is very exciting for me.
I love traveling and DJing has allowed me to do so, as I have been invited to play at various shows and venues around New Zealand, Australia, as well as my mother country, Japan. Regularly I play at different local gigs at various venues around Auckland. Occasionally I play at launch parties for brands such as Vans, Vice, Adidas as well as some great local fashion labels, which is always fun and I get to meet lots of interesting people.
NT: Which famous musicians do you admire? Why?
K: Samuel Truth, Nick Maclaren, Kamandi, Haan 808, T1R and all local Kiwi producers. Most of them are my friends [and] their work is purely amazing.
NT: Referring to the tracks included above, what program/instruments did you use to create the track and why?
K: I've used Maschine & Serato DJ. I bought Maschine a while ago and it is easy to use. I would like to learn how to use Ableton though.
NT: What is your favorite part of producing music?
K: My favorite part of producing is when I release a finished track or mix. The feedback I get from people who are listening to my music around the world is thrilling, and I'm humbled by their support. Through Soundcloud I have been contacted to do guest mixes for various media throughout the world; I did a mix for London base DJ Complexions Future Beats show, [and] another mix I made for Australian street culture magazine, Acclaim. I find it exciting that music platforms such as Soundcloud gives me the ability to see the stats of where and who my music is being appreciated by. I can easily communicate with my listeners and this inspires me to continue making music for them.
NT: Where do you see yourself in 10 years in terms of music?
K: Probably somewhere different. I grew up with J-Pop then moved to Punk Rock and got into Hiphop early 2000's- That was when I started Dj-ing. Now I like post-Hiphop/electronic music. My musical taste keeps growing so I hope I can discover more exciting music in the future.
NT: What are your long-term career goals with or without music?
K: With music, touring around the world. Without music, own a Bar/Cafe/Laundromat all in one business.
To hear more of Katana's tracks and connect with him, visit his SoundCloud.
Reach Staff Reporter Vivian Tang here.