Theater and Dance
True Talk Comedy: Speaking Indie With 'The Improv Space'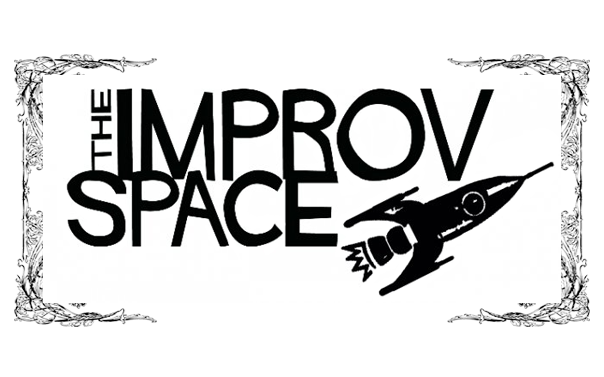 Hello and welcome to True Talk Comedy. I, Casey Dunn, would like to welcome you to this Neon Tommy exclusive. Comedy is one of the fastest growing pieces of the Los Angeles entertainment scene. New clubs are popping up all over the place, making it hard to differentiate exactly what makes each individual club unique. How is Groundlings any different from Upright Citizens Brigade or Laugh Factory? Which ones are great for a date versus a family outing? Or even, how does someone get up on those stages and perform?
True Talk Comedy aims to provide a brief, but intensive breakdown of how each theatre stacks up in regards to the quality of its performers and material, as well as what sets it apart from the rest. And unlike "Whose Line is it Anyway," the points do matter.
An Introduction.
For every large market comedy club in California there are several smaller local clubs. These hole in the wall locations are where you will find many up-and-comers to the comedy scene and where you will have the best opportunity of seeing yourself on the stage. For True Talk Comedy, it is as important to highlight the little guys as well as the big guys.
The Improv Space is one of those little guys. A tiny theatre hidden in the urban jungle of Westwood, this little gem is a great place to get on up and try out new stand-up routines or test out the magical waters of improv. The Improv Space prides itself on creating a local and communal atmosphere that is both fun and safe. On Mondays and Wednesdays the club holds comedy jams (Mondays are stand-up and Wednesdays are improv) in which anyone can participate. Throughout the rest of the week, The Improv Space hosts different improv-centered events including its headline performances on Thursday and Friday. The Improv Space provides a welcoming environment that allows for creativity to be on full blast five days a week.
The Breakdown.
Performers: 3
The Improv Space hosts performers of all calibers. Many are new to comedy or are working to hone their craft, while some are skilled veterans of the stage. This allows for a very unique experience, with a large spectrum of creativity. There are some really great performers that take to the stage each week. Including "The Board," who is the longest tenured improv troupe at The Improv Space. They perform every Friday at 9pm. The troupe is made up of five members including Samir Forghani, Ben Crutcher, Michael Gantz, Brian Straka and Tim Limbrick. An enjoyable and exciting group, this troupe contributes loads of laughs while also supplying many strange but heartwarming moments. The Improv Space focuses strongly on character relationships and development. "The Board" exemplifies this character driven focus terrifically. Each relationship is fresh and pushes the boundaries of comedy. From lethargic farmers to alcoholic, chain-smoking detectives, the laughs are always consistent. The cast is also very energetic and personable, creating for shows that are incredibly enjoyable.
SEE ALSO: True Talk Comedy: Going Underground With 'The Second City'
There is a beautiful range of experience in the performers at The Improv Space. A large portion of performers each night are current students of improv at The Improv Space. Some of the Thursday and Friday night troupes are made up entirely of young improvisers who are on stage learning new methods and skills of the craft. While very cool to see, this openness does have some drawbacks. Since the performers are still working out the kinks in their performance. there are occasional moments where the shows drag. However, this distinction of experience also allows for an environment of trial and error that escalates the creativity to new heights.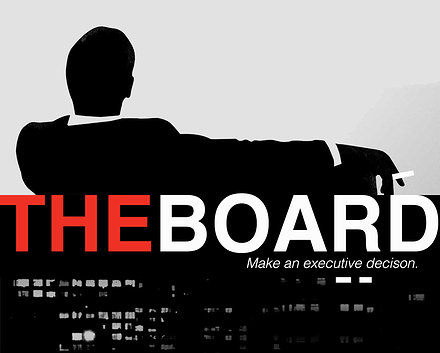 Comedic Ideas and General Themes: 4
In contrast to Upright Citizen's Brigade and Second City, The Improv Space focuses less on current social issues than it does on creation. What does creation mean? Improvisers have the ability to be anyone or anything, anywhere, and at any time. One of the best aspects of improv is the complete and utter lack of reality necessary to create a scene. Improv simply needs actors, an audience, and generally a stage (Though a stage is more of a recommendation).
SEE ALSO: True Talk Comedy: Under Cover With Upright Citizens Brigade
The Improv Space performances take that concept and run with it. Talking animals on foreign planets and technological devices that can pretty much do whatever the actor's mind thinks up. The Improv Space is never limited by convention. The only consistency in the club's comedic themes comes with the characters themselves. Each character is strongly defined by its relationships to other characters. This dependence on one another by each actor makes for some very emotional and humorous scenes.
Originality and Creativity: 5
I touched on it earlier, but the freedom of creativity that is present at The Improv Space is something special. The club contains an atmosphere that is both safe and fun where worlds are able to be born. Anything and everything is possible and will be seen on this club's stage. And possibly one of the best times to see the kindness of those who run this spot is on Wednesday nights at the improv jam sessions. Ben Crutcher ("The Board") hosts the jams and is crucial in creating The Improv Space's environment of exploration. Always having an immense amount of energy and passion, Ben epitomizes the love for improv that is present at this tiny club in Westwood.
TOTAL SCORE: 12
Final Thoughts.
A lovable little theatre in the heart of Westwood that is full of character, The Improv Space provides for thousands of great laughs while also giving back to the community and providing a safe environment for anyone to perform in. The Improv Space is one-of-a-kind and is a must see for anyone pursuing an occupation in comedy as well as those who wish to explore all that L.A. has to offer. Out of a total possible score of 15 points, The Improv Space exits with a combined score of 12 points, earning the ranking of "LA's Little Comedic Brother."
The Improv Space Theatre (54 Gayley Avenue, Los Angeles, CA 90024). Tickets are $5-$10. For more information visit TheImprovSpace.com
Contact Staff Reporter Casey James Dunn here.
For more Theater & Dance coverage click here.