Film and TV
Sundance Film Festival 2015: Best Films Premiering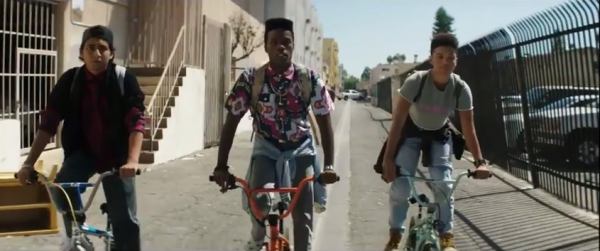 The 2015 Sundance Film Festival kicked off on Thursday, January 22. Films screened at this star-studded event are known to produce several Oscar winners.
Here are the movies likely to receive the most attention:
Z for Zachariah
One of the most anticipated films at the festival, "Z for Zachariah" is based on the 1974 novel of the same name by Robert C. O'Brien. An apocalyptic disaster leaves only two men and a woman alive, but a love triangle soon develops. Margot Robbie, Chris Pine and Chiwetel Ejiofor star in this sci-fi thriller.
The Hunting Ground
"The Hunting Ground" tackles the hotly debated issue of rape on college campuses by speaking with survivors and looking into how universities handle the reports.
Dope
Sundance is known for publicizing small, independent films that might not reach as wide of an audience otherwise, and it does just the job for this film. "Dope" is about something most of us have never seen: how a geek survives in the streets. A$AP Rocky makes his big screen debut as a supporting character and Shameik Moore plays the geek, Malcolm.
3 1/2 minutes
This film focuses on another social justice issue of our times: the role of racism in the legal system. The documentary focuses on the shooting of Jordan Davis, an unarmed black teenager killed at a gas station. It seeks to shed light on the spiraling effect of the case on the entire community.
True Story
You might think this is another carefree comedy upon hearing the names James Franco and Jonah Hill, but you could not be more wrong. Based on the memoir of former journalist Michael Finkel, the film tells a curious story of how he comes to tell the story of an alleged murderer.
Contact Entertainment Producer Diana Lee here and follow her on Twitter here.