Theater and Dance
Kirsten Vangsness Makes A 'Mess' At The Theatre Of NOTE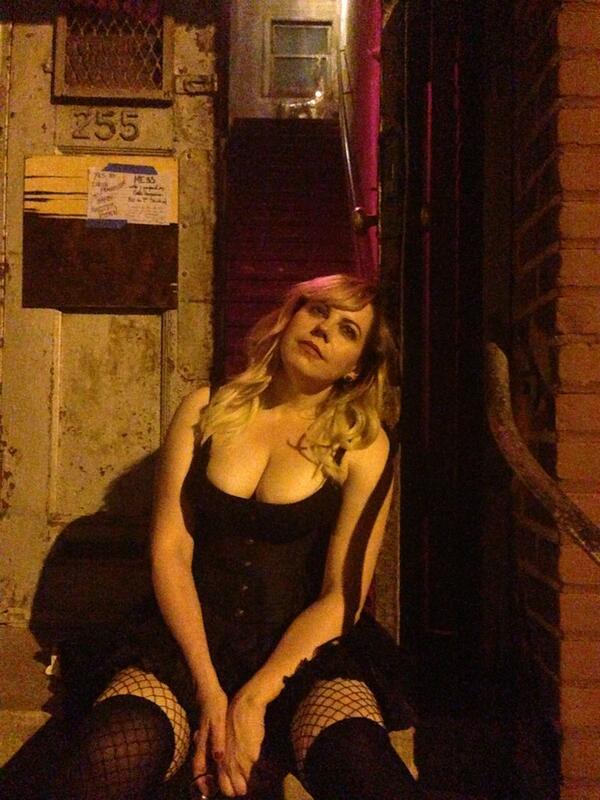 The small and cozy blackbox Theatre of NOTE is packed as Kirsten Vangsness (better known as the lovably quirky Penelope Garcia on "Criminal Minds") transfixes the audience with tales of kittens, monsters, and the nonlinearity of time. Her infectious energy engages everyone in the room, drawing laughter, singing, and even musical accompaniment as she performs her one-woman show "Mess."
As a proud company member, Vangsness offered two performances this past weekend as a fundraising effort for the Theatre of NOTE's upcoming world-premiere production of "Niagara Falls" in February.
Following the show, Vangsness explained to Neon Tommy that "Mess" morphs and evolves each time she performs it.
"It's sort of like a living document. I kind of like, work it and tweak it. And it came out of... I had these different things that I wanted to write about and then my therapist said, 'Kirsten, I want you to listen to this TED talk [Aaron O'Connell's 'Making Sense of a Visible Quantum Object'],' and I was like, 'Oh, well that's an interesting idea. What if you put all that together?'"
Vangsness began her journey as a playwright creating monologues for workshops with casting directors. Eventually, her writing portfolio included a multi-character, full length show and a solo play "Mess," which she created for the first Hollywood Fringe Festival. She explains, "I like to write about things that I don't understand myself so that I can use the process of writing or the process of acting it out to understand it."
SEE ALSO: Everything Adds Up In 'Proof' At The Moth Theatre
Having considerable experience in both film and theatre, Vangsness remarks on the differences between the two mediums.
"It's the practice of learning to adjust. When I'm at work, sometimes I've talked too loud and the sound guy's like, 'Kirsten, why are you talking so loud?' and then sometimes when I'm acting [on stage] people go, 'Why are you whispering?'"
She describes how an actor's body adapts based on whether they're performing for a camera or for hundreds of people. When there's an audience, the body knows it has to push outward. With a camera, the body tones the performance down, making it more honest. While the two outlets are inherently different, they collectively influence how Vangsness approaches her work.
"Playing the same character for such a long time [on "Criminal Minds"], there are tricks. You have to watch that you don't fall into those tricks, which is why I'm very glad that I do other things because I hope that it helps me make her [Penelope] a better character."
SEE ALSO: Asking The Tough Questions: Why L.A. Theatre Should Lead The Way In Diversity
Usually, an actor must step into the shoes of another person who may have completely different experiences, beliefs, and behaviors. However, Vangsness believes it is essential to use oneself to create somebody else.
"I think that's part of our job as artists, as any kind of artist, that you have to know and be really clean with who you are so that you can slap whatever you want on top of it. My school of acting is like, it's all the collective unconscious. All the pieces are in you, so it's that character through your filter."
At the end of the day, she knows she has to trust her body and her intuition to succeed as an artist. While pertaining to acting, her advice is also applicable to any passion or pursuit. "I hope that I make good stuff, but it's not you that's making it. It's your job to keep the channel open so that you can be a clean vessel to whatever kind of speaks to you."
Kirsten Vangsness can be seen in the upcoming film "Kill Me, Deadly" at the Hollywood Reel Independent Film Festival and on "Criminal Minds" on CBS. "Niagara Falls" runs February 20th - March 28th at the Theatre of NOTE (1517 N. Cahuenga Blvd). Tickets are $20 - $25. For more information, visit TheatreOfNote.com.
Reach Staff Reporter Kelly Jonske here or you can follow her on Twitter here.
For more Theatre & Dance coverage click here