Theater and Dance
Asking The Tough Questions: Why L.A. Theater Should Lead The Way In Diversity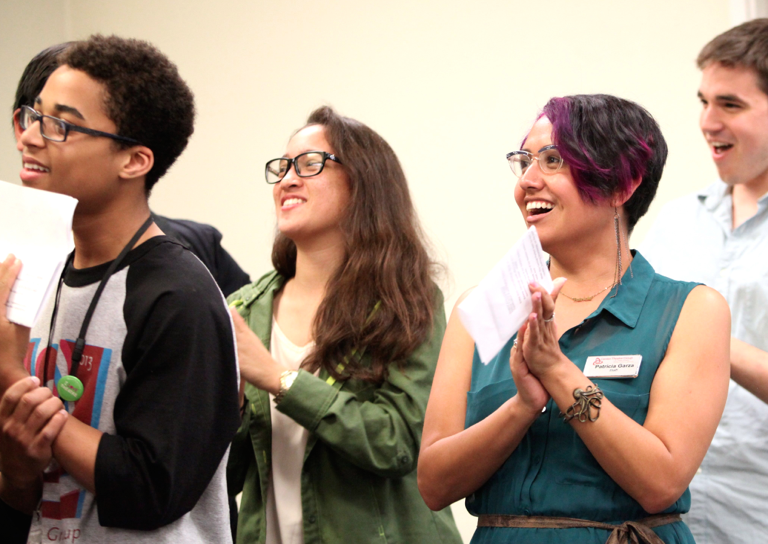 2014 was a tough year for diversity.
Ridley Scott's white-washed "Exodus" cast was just another reminder that we have a long way to go when it comes to the fair representation of people of color in the entertainment industry, but how has the theater community addressed this issue?
Around this time last year, the Pasadena Playhouse and the Stage Directors and Choreographers Foundation held a much needed diversity forum in Los Angeles. Following in the footsteps of the East West Players, who held a similar symposium the year before, the discussion featured a panel of prominent leaders in the Los Angeles theater community including Michael Ritchie (Center Theatre Group), Tim Dang (East West Players), and Marc Masterson (South Coast Repertory) to name a few.
The 2012 panel was originally assembled to address the controversy surrounding the white-washed casting of "The Nightingale" at the La Jolla Playhouse. While the musical was set in ancient China, the cast was predominantly non-Asian, sparking criticism from theater professionals and patrons around the country. Unfortunately, La Jolla's poor casting decision and the overall underrepresentation of non-white actors is nothing new, and La Jolla's Asian-American casting debacle was hauntingly similar to the controversy surrounding "Miss Saigon" almost 15 years earlier.
The Theatre Communications Group (TCG) has continued to tackle the diversity issue on the national theater front. TCG is a national organization for American theatre that offers a wide variety of services in line with its mission to strengthen, nurture, and promote non-profit theater. With programs such as Young Leaders of Color, that aims to engage "the next generation of leadership from a diverse perspective," TCG has taken very considerable steps in the right direction. Additionally, TCG's 2014 National Conference in San Diego was entitled "Crossing Borders" and focused predominantly on ideas of identity, diversity, and the dismantling of barriers.
On the more local scale, Center Theatre Group (CTG) has also taken action with regards to the diversity issue in their own theaters. As a Los Angeles-based non-profit organization, CTG has a specific duty to service their community and should themselves, consequently, reflect the community they aim to serve.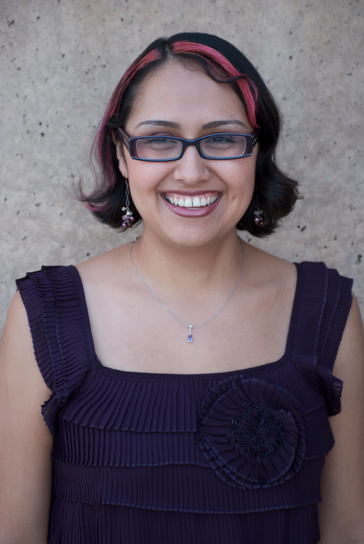 Artistic Development Program Manager Patricia Garza discussed her past work in CTG's Education and Community Partnerships department and the conscious and intentional goal setting made for their program participants.
"We went through a whole strategic planning process. We weren't really clear about who we were trying to serve and what the purpose of an education department should be. If we're developing the new audiences of tomorrow, they'd better be diverse, because if you look at LAUSD, it's extremely diverse… it's about setting those kinds of goals."
As a TCG Young Leader of Color, and a CTG employee of 7 years, Patricia Garza is extremely well versed in the theater diversity problem and the steps that have — and have not — been taken to fix it. While Patricia now works in CTG's Development department, she formerly worked in the education department and helped develop and implement programs aimed at developing a more diverse young audience.
"A big thing we would ask ourselves was 'What is our marketing strategy?' because we have things to sell, they may be free, but we still have to get people involved in our programs… And I think what was happening was that we just opened the door and asked for any and every drama kid. But there's a historic kind of privilege that comes with being associated with an art as a pastime, and that is already somewhat racist and exclusionary."
Patricia went on to explain the different methods used to pinpoint and reach a more diverse group of kids.
"I was dealing with community partnerships, working with community partners who already had access to the teens we were trying to serve. Organizations like the Los Angeles LGBT Center, The Unusual Suspects, who work with juvenile detention youth, continuation high schools, and so on…"
Patricia also touched on the Title 1 nomenclature used to identify lower income schools which is utilized by many when attempting to reach a more diverse group of kids. But Patricia argued that exclusively using Title 1 "is not enough" to fully address the diversity issue and there are many indicators that programs can and should look at when it comes to diversity such as census data on race, gender, sexual orientaiton, and so on.
Patricia's other role is as a TCG Young Leader of Color has given her the opportunity to address the diversity issue on a much larger scale.
"[TCG] started Young Leaders of Color because one of their values is diversity and servicing theater nationwide. They had to ask themselves, 'What are we doing on the national scale to ripple effect out diversity.' So they started Young Leaders of Color, which allowed people of color to go to the conference every year, network, and participate in leadership trainings."
In Lily Janiak's groundbreaking article "A Whole New Ballgame in Arts Hiring," Janiak uses the NFL's "Rooney Rule" (named after Dan Rooney, chairman of the Pittsburg Steelers) as a model for hiring diversity that she believes should be adopted as a value within the theater community. The NFL, much like the theater community, was facing a problem where, while 70% of the players were black, only 6% of head coaches were black, identifying it as a glass-ceiling issue rather than a pipeline issue.
When asked about the glass-ceiling versus pipeline issue in the current administrative theater realm, Patricia noted a particular event.
"I remember a young man in tears because he has a Masters, he had all these impressive qualifications, and he couldn't get hired. So you can't tell me there's no glass ceiling. You can't tell me there isn't some racism in theater."
But so often, the reasoning behind making inherently exclusive and racist decisions comes from the idea that being ethnically inclusionary is a financial risk. When questioned about his all-white "Exodus" cast, Ridley Scott told Variety "I can't mount a film of this budget, where I have to rely on tax rebates in Spain, and say that my lead actor is Mohammad so-and-so from such-and-such… I'm not going to get financed. So the question doesn't even come up."
At the 2013 Pasadena Playhouse diversity forum, Barry Edelstein, artistic director of San Diego's Old Globe, admitted that "the inertia of the business model" stems from "the fear" of financial risk — but is it really so risky to mount ethnically-inclusive work?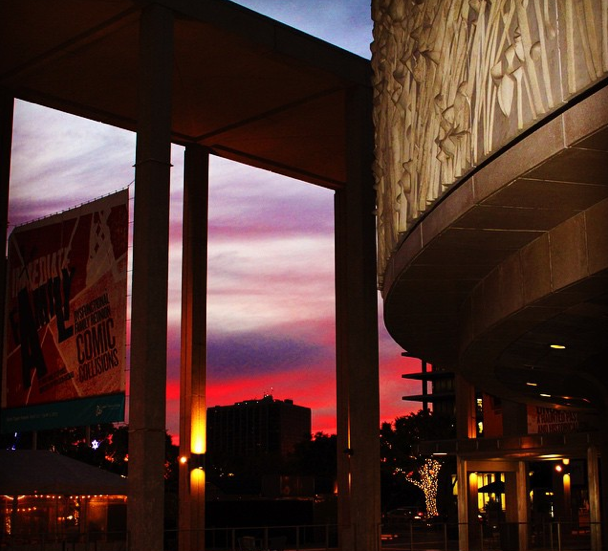 CTG's Director of Corporate Relations & Donor Communications Liz Lin addresses this question.
"It's a delicate balance. I look at it as a three-pronged approach. You have an audience that supports seeing the work that is being produced and you have the staff who know how to market the production to both existing and new audiences. If you don't approach it in this way, you run into 'Which came first, the chicken or the egg?' All this to say it takes time to nurture and develop. We've had some successes, but we still have a long way to go."
Liz is the head of an in-house diversity initiative at CTG meant to address diversity issues specific to the staff and hiring practices. Liz explains, "We're dealing with how do you recruit new staff and keep and promote the existing staff so that we are reflecxive of the community we are serving." While Liz works in the development department, she identifies the many strides the education department has made to help solve the diversity problem.
"Our education program is really the incubator. We're saying 'Hey, if we expose these kids to the arts at an earlier point in their life, maybe they'll come see more theater.' If you ask anyone who loves theater when they saw their first show, it was probably before the age of 15."
Liz contends that she is optimistic about the future of diversity in theater, stating "if we were in any other industry, we may not have this conversation. But because we're in theater, because this is Center Theatre Group, I find people are more willing to talk about issues of color, issues that can be sensitive."
Today, Los Angeles remains one of the most diverse cities in the country, so it seems inevitable that L.A. will lead the way in diversity in 2015. As long as theater companies continue to ask the tough questions, break down barriers, and support diverse artists, perhaps the Los Angeles theater community will finally represent the community it serves.
Patricia Garza is a member of the artistic staff at Center Theatre Group where she manages new play projects as the Artistic Development Program Manager. She holds a MFA/MBA in Theatre Management from California State University, Long Beach with her undergraduate work completed at UC Berkeley. Patricia previously served as Assistant Department Director for Education and Community Partnerships for 6 years. She is also a Theatre Communications Group Young Leader of Color where she works with theatre professionals nationally on issues surrounding diversity and inclusion with a particular focus on the LGBTQ community.
Contact Theater Editor Savannah L. Barker here.