NFL
LeGarrette Blount: New England's Key To Super Bowl XLIX Glory
As the Patriots and the Seahawks come barreling out of their respective tunnels on Super Bowl Sunday, keep your eye on one player in particular. Number 29 for the Patriots. His name is LeGarrette Blount, and he might just be the deciding factor in the big game.
The Patriots are certainly not known for a potent rushing attack. When a surefire future Hall of Fame quarterback is the face of the franchise, the other pieces on offense inevitably take a bit of a back seat. Stack the box against Tom Brady and you will pay. Opposing defenses must respect Brady's ability to quickly, and somewhat effortlessly, go through his progressions. However, the Patriots' run game is a beast that awakens every so often. And it can be one scary animal.
Simply put, the Patriots run game is wildly inconsistent. Some games leave you wondering how this team does not lead the league in rushing yards, while other outings feature such a non-existent ground attack that you begin to ponder why this team even puts a running back on the field, aside from in blocking situations.
The Colts struggled mightily against the Pats' run game in mid-November because they were preoccupied with getting burned by Brady's aerial attack. Brady's passing attack can be devastating for opposing defenses, but the Colts defense overcorrected. The Colts limited Brady to less than 300 yards through the air on that Sunday night game in Indy, but Jonas Gray rumbled for 201 yards and four touchdowns. On 37 carries.
This team can run the ball to death when the ground game gets rolling, and LeGarrette Blount is a punishing back capable of breaking loose on a handful of runs for big gainers when given ample touches.
Brady commands respect. Seahawks defensive coordinator Dan Quinn and head coach Pete Carroll are undoubtedly well aware of just how lethal Brady's right arm can be. If the Patriots can establish any kind of rushing threat from this game's onset, Seattle's defense might have a real problem on its hands.
The Seahawks defense held Green Bay running back Eddie Lacy to 73 yards on the ground in the NFC Championship Game, so it will be tough sledding for Blount against Seattle's stout front seven, which includes Michael Bennett and Cliff Avril along the defensive line. However, a healthy dose of LeGarrette Blount can wear down even the best defensive fronts in the business.
SEE MORE: Super Bowl XLIX: Each Team's Legacy, Win Or Lose
Blount has it all: size (6'0"/250 lbs), power, speed, and staggering elusiveness. Blount is a mountain of a man, and he is incredibly difficult to take down in the open field. Plus, Blount is surprisingly shifty in tight spaces, a lesson the Colts have learned the hard way—two years in a row.
This postseason, in the AFC Championship Game, Blount gashed the Colts for 148 yards on 30 carries, averaging an impressive 4.9 yards per carry. He also took three trips to the end zone, as he proved to be a reliable go-to option in short yardage situations near the goal line.
Simply put, Blount ought to be a major part of Bill Belichick and Josh McDaniels' offensive scheme on February 1 in Glendale. The Seahawks' defense is one-of-a-kind in today's NFL full of high-flying offenses. However, LeGarrette Blount is also a rare find, mainly because he is a unique talent who has managed to fly under the radar for the entirety of his collegiate and professional career.
The Patriots would be prudent to lean on Blount early in the game, assuming he is consistently gaining positive yardage, which is not a given against this Seahawks defense. Blount ought to carry the load with relative success early on because he will open up play action for quarterback Tom Brady as the game progresses.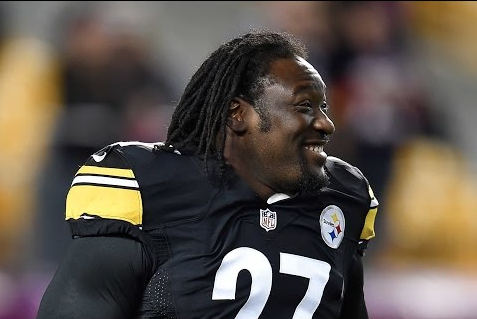 If the Patriots' run game is stymied from the get-go, then Brady will be forced to rely almost entirely on the passing game. Sure, things could be worse, but Brady and Blount would actually be a scarier combination than Brady and more Brady. It is all about balanced play calling and subsequent unpredictability.
Blount began the 2014 campaign as Le'Veon Bell's backup in Pittsburgh. Blount's role with the Steelers was quite limited, as Bell is not only the definition of a workhorse but also the focal point of Pittsburgh's offense. Blount registered a 118-yard day at Carolina in week 3, but aside from that aberration, he was quiet throughout his stint with the Steelers.
Quiet until week 11, that is.
SEE MORE: Super Bowl XLIX Preview: Seahawks Defense Vs. Patriots Offense
Blount left the field early during a Monday Night Football showdown with the Tennessee Titans, forcing management to cut ties with him due to this fickle and somewhat juvenile behavior. Blount, along with Le'Veon Bell, was charged with possession of marijuana during the preseason, so this was not the first bump in the road for Blount in the Steel City.
Immediately after being cut by the Steelers, Blount found his way back to Foxborough. In no time, he was the first-choice running back for the Patriots, taking handoffs from Tom Brady just like he had done in 2013.
You could say it was meant to be. It was not the most admirable story of returning home, but Blount made it back. And he is thriving.
Blount is a ferocious runner, but his style differs a bit from that of Seattle's Marshawn Lynch. Their styles are easily confusable, as they are both violent runners and have above-average size. But Lynch runs like he is stepping on hot lava, whereas Blount plays like an enormous human being on ice skates who is miraculously agile.
The Skittles-eating superhuman in Seattle's backfield will draw a great deal hype from the media as the game approaches, but do not forget about Blount. Sure, this is only his eighth game with the Patriots this season, but he is a wily veteran who has earned Bill Belichick's trust, which is an accomplishment in and of itself.
Seattle's defensive unit is borderline legendary. Dan Quinn's group will prepare for Blount, and they might have an answer for him.
Seahawks fans better hope so.
Reach Staff Reporter Josh Cohen here.