Music
'American Beauty/American Psycho' By Fall Out Boy: Album Review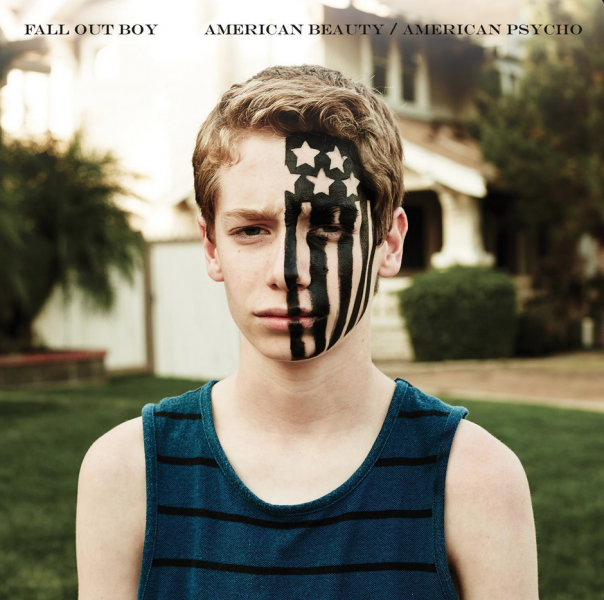 Fall Out Boy's new album, "American Beauty/American Psycho," is everything you would expect: wild vocals from lead singer Patrick Stump, heavy rock instrumentals, and confusing yet captivating lyrics. But we're certainly not complaining.
At the same time, the record proves to be different than "From Under The Cork Tree," the album that made Fall Out Boy famous ten years ago. The typically punk-rock band took a slightly more electronic turn this time, as made evident in songs such as the hit single "Centuries," "Fourth of July," and "Favorite Record," just to name a few.
READ MORE: 14 Things You Forgot Happened In 2014
Despite the change in sound, Fall Out Boy's music continues to have a quality that is undeniably unique and undeniably Fall Out Boy—aggressive yet weirdly easy to listen to. "Uma Thurman" is a prime example for the Quentin Tarantino lovers out there. "Twin Skeleton's (Hotel in NYC)" is another.
Furthermore, the songs on the album are primarily revolved around a strong drumbeat with haunting guitar riffs peaking through. As with every Fall Out Boy album ever, there is so much going on that it is impossible to be bored while listening.
Although "Centuries" is the song that has been flooding the radio stations in the past few weeks, there are some other tracks that could easily be hits.
Two stand-outs on the album include "Irresistible" and "Novocaine," which are both powerful, catchy songs with great beats. "Irresistible" sounds like the tracks of the last album, "Save Rock and Roll," and has the quintessential dark yet flirtatious Fall Out Boy lyrics ("I love the way you hurt me / It's irresistible").
"Novocaine" provides the listener with the more twisted, but equally as wonderful, side of the band, with lyrics such as "In the truly gruesome do we trust / I will always land on you like a sucker punch / Singing I am your worst nightmare."
"Immortals" is easily the most unexpected song of the album. It's dance-y and surprisingly more pop than the other tracks, which explains why it was included in Disney's "Big Hero 6" soundtrack.
"American Beauty/American Psycho" and "The Kids Aren't Alright" are noteworthy due to their subtle comment on the negative direction in which society is headed and the instability of today's youth, a theme that the band has touched upon frequently in the past.
READ MORE: Film Review: 'Big Hero 6'
Overall, "American Beauty/American Psycho" makes you want to dance, head bang, become a free spirit, but also kind of want to beat someone up all at the same time. Only a band like Fall Out Boy can make you love that sort of feeling.
Reach Staff Reporter Rania Aniftos here.