Film and TV
7 Best TV Boyfriends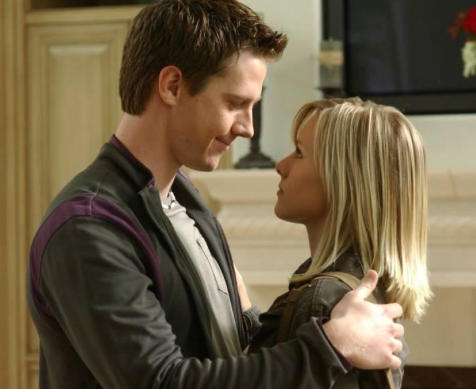 Television shows have had us yelling at the TV screen when a bad breakup or unexpected hookup happens. Here are some of TV's best boyfriends, whether we're glad the characters got together or sad they broke up.
Logan Echolls
"Veronica Mars" made its comeback in 2014 with the self-titled movie. Logan and Veronica get their happy ending (with complications, of course). During the TV show, the characters started off hating each other until writer Rob Thomas pulled Kristen Bell (Veronica) and Jason Dohring (Logan) aside and told them their characters would get together by the end of season one. LoVe exists after all.
Chandler Bing
Monica (Courtney Cox) always worried about not having a husband and kids, but she marries her best friend Chandler (Matthew Perry), and they move to a New York suburb by the time the series comes to a wrap. Chandler may not be the only best TV boyfriend from the show "Friends," but he and Monica have less complications than Ross and Rachel.
READ MORE: Film Review: 'Veronica Mars'
Eric Foreman
"That '70s Show" always had some characters switching love interests, but Eric Foreman (Topher Grace) and Donna (Laura Prepon) made it through. Eric is a little dorky at times, but he has a good reputation and is always kind to his girlfriend.
Cory Matthews
Cory (Ben Savage) and Topanga (Danielle Fishel) were together since childhood, even when they'd pick on each other in "Boy Meets World." The couple obviously survived long enough for their child's character to have her own show called "Girl Meets World."
Stosh Piznarski
What's a teen soap opera without the change of boyfriends? Veronica has enough of Logan's bad boy attitude in season three and takes interest in Piz (Chris Lowell), her best friend's roommate. The two are dating in the movie too, as Piz is a radio journalist and Veronica is interviewing for a lawyer position.
READ MORE: 7 Celeb Couples With Big Age Gaps
Aidan Shaw
We all know Carrie in "Sex and the City" has her happy ending with Big, but there was always drama with him. She has a little bit of a minor fling with Aidan in the second film. Though Aidan isn't the man she ends up with, there was never any messing around with him.
Ross Geller
Who can forget Ross (David Schwimmer) and Rachel (Jennifer Aniston)? They have a nice start to their relationship, but something always seems to be in the way. We've seen Ross come home with a girlfriend that takes Rachel by surprise a couple times (with Julie and Emily), but at the end of the day, he always cares for Rachel, even if they "were on a break."
Reach TV Editor Tanya Mardirossian here. Follow her on Twitter.