Nation and World
Obama: Sony Hack An Act Of 'Cyber Vandalism' Not War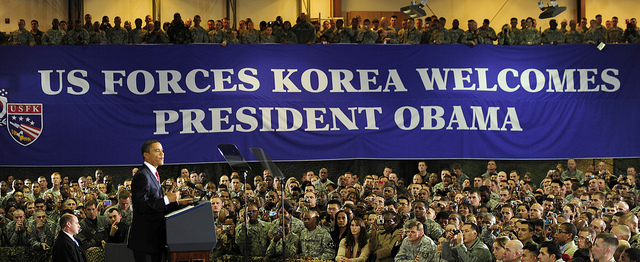 President Barack Obama moved to cool U.S. anger at North Korea on Sunday by saying that the Sony Pictures hacks were not an act of war, but rather costly "cyber vandalism," according to Reuters. Obama made it clear to CNN's "State of the Union" that the U.S. will take it very seriously and respond accordingly.
READ MORE: Sony Pictures Cancels 'The Interview' Theater Release
The hacks against Sony Pictures have escalated from leaked emails and actor information to death threats against theaters screening "The Interview," which is a film depicting the fictional assasination against North Korean leader Kim Jong-un. The hacks have been linked to North Korea, according to New York Times. But North Korea said on Saturday that it was not involved with the hacks and can prove it. North Koreans wants a joint investigation into the hacks with the U.S.; it vowed on Sunday to counteract any retaliation taken by the U.S.
Read more from Reuters here.
Reach web producer Heidi Carreon here.