Entertainment News
Sony Pictures Cancels 'The Interview' Theater Release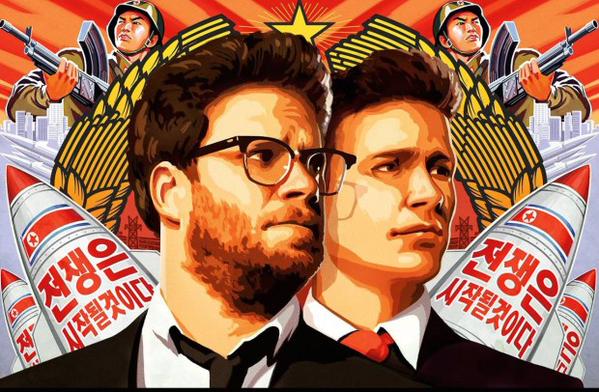 Sony Theatres has
decided
not to release "The Interview" in theaters after recent hacks against the company took a frightening turn and included threats against theater-goers and theaters screening the film.
ALSO SEE: North Korea: Seth Rogen Movie 'The Interview' Is An Act Of War
"In light of the decision by the majority of our exhibitors not to show the film 'The Interview,' we have decided not to move forward with the planned December 25 theatrical release," the media giant said in a statement on Wednesday. "We respect and understand our partners' decision and, of course, completely share their paramount interest in the safety of employees and theater-goers.
AMC Theaters, Regal Theaters and Cinemark, which are the three largest theater chains in the U.S, have decided not to screen the film in any of the their theaters.
"Due to the wavering support of the film The Interview by Sony Pictures, as well as the ambiguous nature of any real or perceived security threats, Regal Entertainment Group has decided to delay the opening of the film in our theatres," Regal said in a statement by BuzzFeed News.
This comes after threats of violence from the unidentified hacker group Guardians of Peace against The Interview and theaters that screen the film. The group sent a message that asked Sony "to remember the 11th of September 2001." The group has already leaked Sony executives' private emails, employees' social security numbers and several full length films.
The film stars James Franco and Seth Rogen and involves a plot to assassinate Kim Jong-un, North Korea's leader.
Sony hasn't made public what its plans are for the movie, but the studio has halted all promotion for it. Stars Franco and Rogen canceled all media appearances at the New York premiere, which was supposed to happen on Dec. 18, has been canceled. TV advertisements for the movie have also been scrapped.
The interview is scheduled for release on Christmas Day, Dec. 25.
UPDATE, 3:20 pm PST: American intelligence officers have linked North Korea to the recent Sony hacks, The New York Times reports.
Reach Web Producer Helen Carefoot here and follow her on Twitter here.