Film and TV
Film Review: 'Unbroken'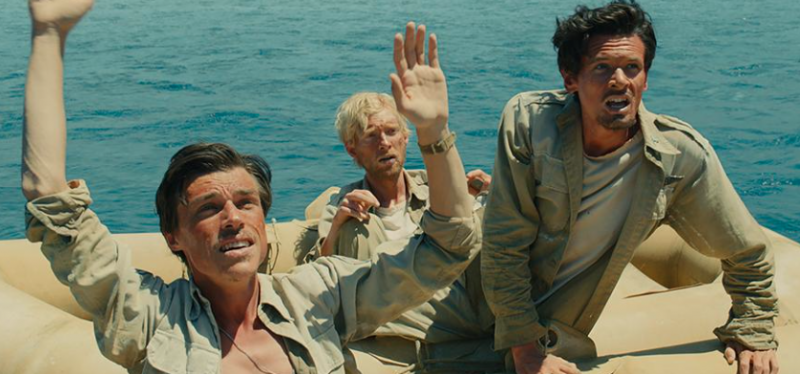 Angelina Jolie is a success as director of "Unbroken."
On Tuesday, Dec. 16, the University of Southern California held a special screening as a fundraiser for the Louis (Louie) Zamperini Track and Field Scholarship Fund. The film certainly has the "Fight On" message. Though there was no explicit mention of Zamperini's USC background, it was implicitly told by his ring, which he wore throughout his time at war.
"Unbroken" tells the journey of Louis Zamperini (Jack O'Connell), a prisoner in a Japanese camp. Zamperini, who died earlier this year, is known for being an Olympian and will be remembered by the powerful film adaptation of the book by Laura Hillenbrand.
READ MORE: Angelina Jolie, The Director: What 'Unbroken' Means For Women In Hollywood
The film immediately begins with action as we see Louis and his team in an aircraft fighting off the enemy. The film is filled with flashbacks that tell his story of being a trouble maker (like most kids are) and developing discipline with the encouragement of his brother to run track. This eventually leads Louis to become an Olympian, and is recognized as the American runner in the Japanese camp. Before his train departure, Louis' brother Pete (Alex Russell) tell him "A moment of pain is worth a lifetime of glory," as it foreshadows his journey.
E! News showed Jolie discussing what was probably the most suspenseful scenes of the film—being stranded in the middle of the ocean near the Japanese coast (shot in Australia). Here, the characters try to keep sane while fighting off the hot sun, sharks and their Japanese enemies.
Jolie said O'Connell, Finn Wittrock and Domhnall Gleeson starved themselves for the stranded-in-the-ocean scenes, and were teased by the Prosciutto that served as the fake shark meat.
Wittrock's performance ("American Horror Story") reminds us that there's no such thing as small parts—only powerful ones as he plays Francis "Mac" McNamara, and Gleeson ("About Time") rids his British accent to play Russell Allen "Phil" Phillips.
During a flashback to being at the Olympics, we see Louis' grandson, Clay Zamperini as the torch carrier, running across the field. He said it was an honor to be a part of the film, as his character is juxtaposed in his grandfather's winning scene.
"He was an example of elite athleticism and a reminder that with hard work and dedication, we're all capable of anything," he said before the film began.
Though there is a Christmas reference in the film, this film is powerful, but not uplifting to see on the holiday. However, "Unbroken" is a powerful and inspirational film that is worth seeing while in theaters to tell us that "If you can take it, you can make it."
Reach Associate Entertainment Editor Tanya Mardirossian here. Follow her on Twitter.