Entertainment News
Angelina Jolie, The Director: What 'Unbroken' Means For Women In Hollywood
On Christmas Day, Angelina Jolie debuts her second directorial effort with Universal's "Unbroken." The war film tells the true story of Louis Zamperini and is the last player to join the Oscar race.
Having retired from acting, Jolie is now working behind the scenes as a director and writer. She told Variety, "I'm happier when I get to put a camera on another actor and watch them do great work." Jolie, however, has not given up acting entirely; she is currently directing herself and spouse Brad Pitt in her next film "By the Sea," which is set to release in 2015.
Jolie's new career as a director and writer is pivotal considering the dismal number of females off-screen today. Already, her decision has inspired other actresses to consider directing-- Bollywood actress Huma Qureshi said, "Right now I can't direct. Maybe at 55, I would like to direct. I will go the Angelina Jolie way."
READ MORE: Feminist Commercials: A New Perspective On Trendy Feminism
But simply wanting to go the "Jolie way" is not enough in Hollywood's white-male-dominated industry. Systematic gender discrimination is still a very real problem. In the recent Sony hacks, hackers discovered that even high profile actresses such as Jennifer Lawrence and Amy Adams are subject to pay inequality-- being paid 77 cents for every dollar their male co-stars made in "American Hustle."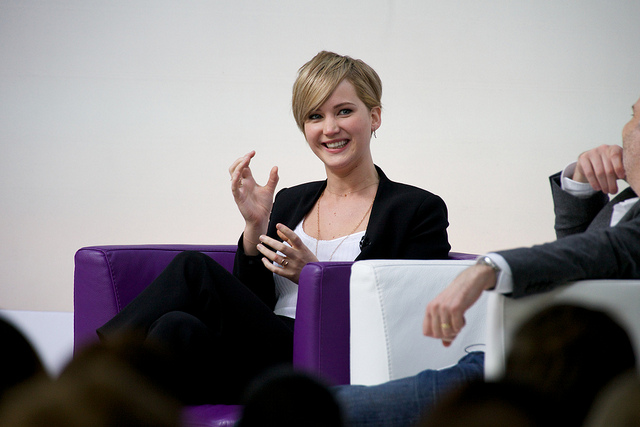 Lexi Alexander's blog post
"This is Me Getting Real"
eloquently tackles the reasons why Hollywood remains stagnant. Alexander articulates that the issue is not a lack of female directors and writers, but rather a conscious decision by people in power to exclude women and racial minorities from these positions.
READ MORE: I <3 Feminists Who Critique Other Feminists
Her argument features a 1978 study concerning equal employment in the industry. The study quotes Don Parker, an executive secretary of the Directors Guild of America, Inc., saying, "the final decisionmaking [on hiring] is always done by what we know in the industry as 'the money,' that is, those people who are in the continuity of employing producers, directors, and other production people."
You would expect some progress would have been made since the time of the study. But even with the DGA's promise to work towards equality, not much has changed.
USC's Media, Diversity & Social Change Initiative led by Stacy Smith at the Annenberg School for Communication and Journalism reports that gender disparities have remained about the same since 1977. In Annenberg's most recent study, research indicated that "out of 1,374 directors, writers, and producers credited across the sample [of the top 100 grossing films each year between 2007 and 2013], less than a fifth (15.9%) of these content creators were women. This calculates into a gender ratio of 5.3 male filmmakers to every 1 female. Only 1.9% of directors, 7.4% of writers, and 19.6% of producers were women."
This infographic created by Fandor helps compare the data visually.
So if we know that there has been continual gender inequality over the span of 36 years (with numerous stats, studies, testimonies, documentaries and articles confirming Hollywood's sexism), why hasn't anything changed?
Really, it comes down to power and the fear of losing power. Ever since businessmen discovered film's profitability, men began working behind the scenes and on-camera, while designating women to stereotypical supporting roles.
Companies and funders seek people who can create content that fills their vision and perspective. The 2007 Umphress et al. study "When Birds of a Feather Flock Together and When They Do Not" examines Social Dominance Theory, which explains that society is divided into group-based hierarchies (whether it be by gender, age, or culture) that hold different levels of power. Social Dominance Orientation is "the degree to which individuals desire and support group-based hierarchy and the domination of 'inferior' groups by 'superior' groups" (Sidanus & Pratto, 1999, p. 48).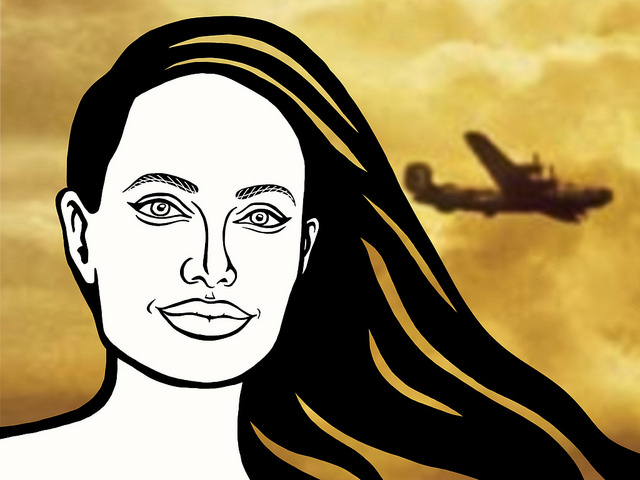 Hollywood seeks employees of the same "in-group" and high SDO - meaning, people who are of the dominant demographic (basically, white male) or willing to perpetuate that in-group's success. What's interesting is that Hollywood also hires "out-group" employees of different demographics, but many times these individuals have high SDO, meaning they reject their own group and will support the superior in-group's ideals. So, although Hollywood may employ a minority member, it is likely this individual has high SDO, and thus won't challenge the power structure already in place.
READ MORE: 7 Famous Women Who Have Turned Their Backs on Feminism
There are many other inequities besides the hiring process, including pay inequality, fewer funding and budget opportunities, having content filtered through the "in-group" lens, being limited to certain genres, and working in an unfriendly work environment.
Linda Woolverton, Hollywood screenwriter, dealt with sexism while writing "Beauty and the Beast." For instance, her scene in which Belle mapped out her future travel plans was replaced with Belle baking a cake. She said, "I'd imagine everyday that I was going to war. I literally imagined putting on flack jacket, putting on my helmet, because I was going to war to fight for what I believed was the right thing-- for this new woman that I wanted to see in the world."
In spite of Hollywood's systematic discrimination, there have been some noteworthy female content creators who have pushed the boundaries. Women have directed some of the top-grossing films of all time: Phyllida Lloyd with "Mamma Mia," Jennifer Yuh with "Kung Fu Panda 2" and Jennifer Lee with "Frozen." Linda Woolverton wrote "Beauty and the Beast," which achieved $425 million in the box office and was the first animated film to be nominated for a Best Picture Academy Award. "9 to 5," which was co-written by Patricia Resnick, ranked second in 1980 and its theme song became an anthem for women office workers. "Bridesmaids," written by Annie Mumolo and Kristen Wiig, showed the world women could make comedy hits as well.
READ MORE: "Girls" Review: Can Females Actually Be Funny?
Considering women's success in creating mass revenue for their films, and the public's positive responses to these films, shouldn't more women be given the opportunity to share their stories?
In order to do so, we must first acknowledge that gender discrimination in Hollywood exists and work towards inclusivity.
Hiring a diverse workforce is not only ethical, it is also profitable. Films with female directors and female writers are correlated with more complex and significant female characters on-screen; the Bechdel Test shows that films with female characters contributing to the plot create more revenue.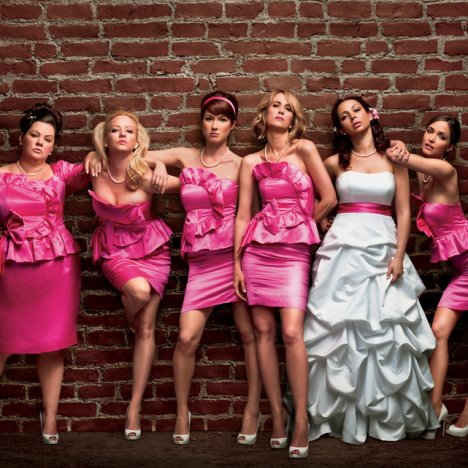 New content that does not objectify or sexualize women may help reduce the insecurities that plague the female population and actually help empower them. It can also normalize seeing women in positions of authority. Even after the first Hunger Games film, the girl's toy section transformed. Toy expert Shannon Eis
told
CBS, "We're seeing a fundamental, cultural shift in the way girls want to be perceived and how they're going to act that out through play. They're ready to be the hero."
A change in Hollywood may ultimately lead to a cultural change. In fact, today's market is far different from the market of early Hollywood. It reaches internationally, with China being the greatest importer of American films today. Ticket sales indicate that 50% of moviegoers are women and 45% are ethnic/racial minorities.
It is time for Hollywood to redefine its target market and listen to the audience's demands. It's not only the consumers who can't put up with Hollywood's discrimination: content creators and actors are increasingly speaking out. Shonda Rhimes, Timothy Day, Emma Watson, Jennifer Garner, Eva Longoria and Cate Blanchett are among those who have called out Hollywood's sexism, racism and ageism.
The Sony hacks revealed just how stale Hollywood film production has become-- much of the planned films for the next couple years are sequels and spinoffs, including a female remake of "Ghostbusters," a film about Boba Fett, a sequel called "Lee's School Daze Too" featuring Drake and Kevin Hart, and a remake of Danny Devito's "Ruthless People."
The movie industry is in dire need of fresh talent, and women like Angelina Jolie are ready to step in.
I understand Angelina Jolie has somewhat of an advantage, considering her prominence and experience in the film industry, but I hope Jolie will continue her off-screen career, support other females along the way, and convince the male-dominated industry that women (including mothers) can create brilliant content if only the industry will let them. So please, buy a ticket, support female content creators and watch "Unbroken" this Christmas.
Contact Contributor Kate Oh here.