Music
Best Non-Traditional Holiday Songs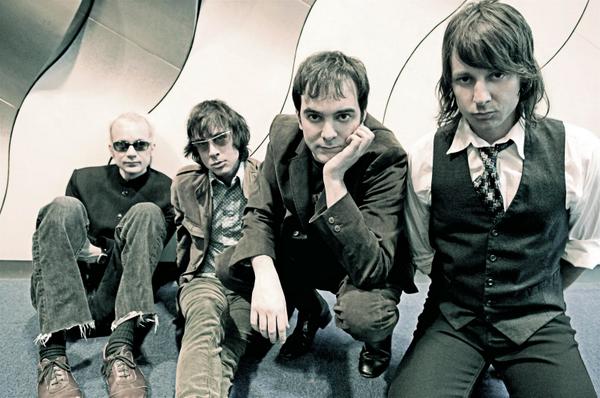 With only a few days left until Christmas, it's safe to say that even the most spirited of winter lovers might be sick of the usual holiday tunes, which have probably been on repeat on your local radio station since November.
After all, one can only hear about roasting chestnuts on an open fire so many times before they begin to feel the opposite of Christmas cheer.
So, to keep everyone sane this winter, here are some "non-traditional" holiday songs you should consider adding to your playlist.
"I Want An Alien For Christmas," Fountains of Wayne
For those into the strange and unusual, check out "I Want An Alien For Christmas" by Fountains of Wayne... AKA the guys who gave us "Stacy's Mom."
This particular wish may never come true (either because aliens don't exist OR the government doesn't want anyone to know the truth... Take your pick), but this catchy tune will have you hoping for a "little green guy / About three feet high / With seventeen eyes / Who knows how to fly" on Christmas day anyways.
"River," Joni Mitchell
Perhaps the most well-known of unconventional holiday songs, Joni Mitchell's "River" is a great addition to any winter-themed playlist. Kicking off with a piano melody that'll immediately have listeners thinking of "Jingle Bells," this 1971 track is actually about a recent breakup that just happens to be set around Christmas time.
"River" has also become one of Mitchell's most covered songs. Most recently, the tune was covered by Idina Menzel for her "Holiday Wishes" album (2014).
"December Prayer," Idina Menzel
Speaking of Idina Menzel (AKA official queen of winter - thanks, Disney), the Broadway singer's original song "December Prayer" is just the tune for anyone who'd prefer a more non-denominational or non-religious take on the holiday season.
READ MORE: Are We Ready For A 'Frozen' Sequel?
"Wintertime Love," The Doors
Sick of hearing standard "romantic" holiday songs like "Baby It's Cold Outside" (because creepy lyrics) or "All I Want For Christmas Is You" (because you've reached your "Elusive Chanteuse" quota)? Then give The Doors' 1968 track "Wintertime Love" a try - it's the perfect tune for dancing (or cuddling) by the fire on a cold winter night.
"White Winter Hymnal," Fleet Foxes
Like "Wintertime Love," "White Winter Hymnal" is one of those songs that doesn't actually sound like a holiday tune - except perhaps in name. A relatively unknown winter-themed gem, this Fleet Foxes tune was most recently covered by popular a cappella group Pentatonix for their second full-length album "That's Christmas to Me" (2014).
"A Hundred More Miles," Derik Nelson
Like "Wintertime Love," "A Hundred More Miles" is another great track to play in place of traditional holiday love songs. Full of vivid imagery, Derik Nelson weaves an wonderfully intricate tale of a long distance relationship set during the winter as part of his seasonal concept album entitled "Songs About Winter" (2011).
"Winter Winds," Mumford & Sons
Off their debut record "Sigh No More" (2009), Mumford & Sons' "Winter Winds" is the perfect combination of what the holidays are all about - reflecting on the past year's successes and failures, while also looking forward to the future.
As BBC Radio 1's Fraser McAlpine puts it, the English group's tune is "quietly optimistic, pleased without being smug, melancholy but uplifting. It is sure of itself, but only because all the lessons learned have been hard-won, and generally reflective of times gone by."
"That Time of Year," Sick Puppies
Like the aforementioned Mumford & Sons tune, Sick Puppies' "That Time of Year," which was featured on Season 7 of "NCIS," is another good song to listen to while reminiscing on the past year's events.
READ MORE: 7 Best Christmas Movies To Watch
"Winter Song," Sara Bareilles & Ingrid Michaelson
Somewhat of a minor hit in 2008, "Winter Song" is a nice soothing change of pace amongst the (sometimes) overly cheerful melodies of "Rudolph the Red-Nosed Reindeer" and "Holly Jolly Christmas." The music video for this Sara Bareilles / Ingrid Michaelson duet is pretty darn cute too.
Reach Entertainment Producer Michelle Tiu here and follow her on Twitter.