Arts+Culture
Feminist Commercials: A New Perspective On Trendy Feminism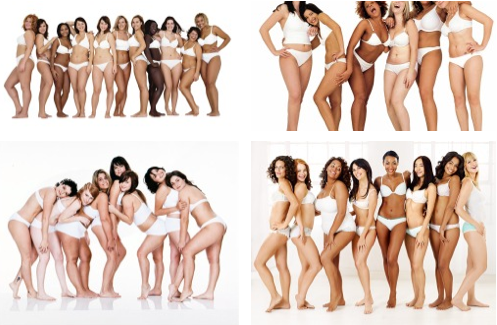 For the first time in decades, it might be cool to be feminist.
Of course, it all depends on who you talk to. Though some celebrities with a history of making headlines, like Lady Gaga, Katy Perry and Taylor Swift, have avoided accepting the title, well-loved public figures like Beyoncé and Emma Watson have made tidal waves speaking out about feminism – and American capitalism is beginning to notice. Rather than continue marketing to women using glamorous images of the past, some beauty companies have taken a cue from the rising trend in pop culture and adjusted their advertisements over the past few years to sell something else: feminism.
It started with the Dove Campaign For Real Beauty in 2004. By advertising women who looked more like your sister or next-door neighbor than a high-fashion model, Dove hoped to start a conversation about the media's influence on standards of beauty, but also sell products. And it did. Since the launch of the campaign ten years ago, Dove's sales have increased from $2.5 billion to $4 billion.
Countless other companies have since jumped on the feminist bandwagon, undoubtedly adding exponentially to the number of feminist posts on Facebook walls in recent months. In January 2013, Special K, a Kellogg cereal brand that makes its money marketing diet snacks to women, joined the conversation with "Defined by a Number," suggesting women are defined by their weight from birth. Nearly a year later, the company released the commercial "Shhhhut Down Fat Talk," a painfully ironic piece given Special K's slogan, "What will you gain when you lose?"
Though some women believe that making feminist ideas mainstream through any means is a positive advancement, the commercialization of feminism may undermine the movement more than support it.
Not only do the commercials inaccurately represent the ideals of feminism, making it appear as if women are merely fighting for the right to look however they want to look without judgment--they also are not actually practicing what they preach.
Dove's ads in 2004 featuring real beauty were retouched, raising claims that the company was only interested in showcasing real beauty as long as it still sold bars of soap. If Special K really thought you are beautiful the way you are, it seems reductive that its own "Special K" diet advocates substituting two meals per day with one of its cereals, protein shakes or bars.
Some companies are selling feminism without even mentioning their product, leading to the awkward moment at the end of an inspiring video when a logo suddenly flashes on the screen as if it were surreptitiously soliciting the viewer for money. One example of this is a commercial the Pantene Philippines company released in November 2013, comparing the ways ambitious men and women are perceived in the workplace. After Facebook COO and Lean In author Sheryl Sandberg shared the video on her wall, it's no wonder Pantene itself created its own feminist commercial just seven months later. The commercial, "Not Sorry," also garnered a lot of attention, focusing on the female tendency to constantly apologize.
The Always "#LikeAGirl" advertisement campaign produces a similar response. The original video, released in June 2014, shows a montage of teenagers and children responding to the request to do something "like a girl." Though heartwarming, there is a moment halfway through the clip when it becomes abundantly clear that the purpose of the video is solely to advertise a brand. Pulling heartstrings to sell products is questionable at best.
The website FCKH8, which sells clothing and accessories that advocate for human rights, is the only company that seems to have gotten it right. Its viral video "Potty-Mouthed Princesses Drop F-Bombs for Feminism" discusses problems like the ever-present pay gap as well as domestic violence. Unlike other companies, the video does not focus on self-esteem issues and then quickly offer a beauty product as a solution.
Perhaps the commercials advocating for feminism would be perceived as more genuine and empowering if there weren't so many of them. Verizon joined the plethora of beauty companies selling feminism in June with "Inspire Her Mind," discussing how few women are engineers in college even though a majority say they like science and math in the fourth grade. Would Verizon have ever released a commercial like this if the dozens of advertisements that came before it had not proved feminism could serve as a strong selling point?
Even more, some women are beginning to go on crusades against Photoshop. Though America is still fighting a battle of its own for gender equality, women across the globe are fighting much larger wars. Only two weeks ago, the Human Rights Watch asked Indonesia to stop conducting two-finger virginity tests on women applying to become police officers. Realities like this raise doubt that the question "what does it mean to run like a girl?" is deserving of national attention. Perhaps the focus on feminism needs to be more expansive.
Trendy feminism is not completely negative; it discusses issues on a larger platform, exposing young girls to feminist ideas much earlier than ever before. However, the use of feminism to sell products to women makes the movement seem impressionable, undermining its importance by boiling it down to a marketing technique.
Feminism is still cool, but it's even cooler when it's not commercialized.
This story is part of Culture For Change, a month-long Arts and Culture exploration of cultural activism in L.A. For the other stories in the collection, click here.
Reach Staff Reporter Caitlin Plummer here. Follow her on Twitter here.