Film and TV
What Hollywood Got Wrong (And Right) About TV Viewers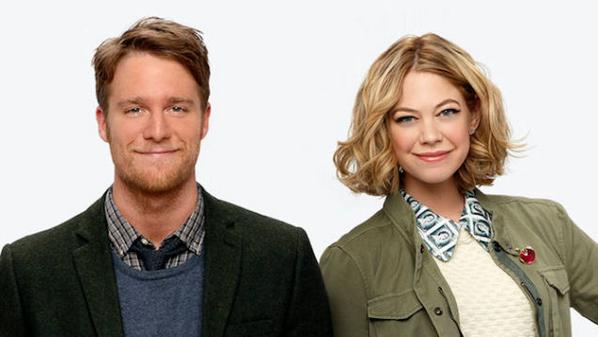 Now that we're well into the fall season for television, it's time to discuss the (not actually) important questions in life.
Like: What do the new fall 2014 TV shows say about our tastes? What do they say about what Hollywood thinks of us as viewers?
Well, with shows like "Selfie" (ABC) and "Project Runway: Threads" (Lifetime), it's clear that some chunk of Hollywood thinks its target audience is getting younger and is focused on capitalizing on the trends relevant to those viewers.
ABC's "Selfie," for example, is all about the ever-increasing presence the Internet and social media have in our lives, while also being a modern day take on George Bernard Shaw's 1912 play "Pygmalion." Karen Gillan's Eliza Dooley is the stereotypical young adult of today - she's all about becoming "Internet-famous" and gaining friends and followers through social media.
Of course, ABC's recent cancellation of said show on November 7 makes it pretty clear that Hollywood might've gotten this particular guess wrong. Although social media may indeed make the world go 'round to some people, the vast majority of TV viewers didn't take the show seriously thanks to its name and premise, (ironically) causing "Selfie" to become the butt of many jokes on social media.
READ MORE: What Will Be The First Cancelled Show Of 2014?
On the other hand, the CW's been doing pretty well with its new fall shows, especially "Jane the Virgin" and "The Flash." However, both of these series are based on tried-and-true show formulas that Hollywood knows will work.
The premise of a woman (Gina Rodriguez) being accidentally inseminated by her doctor during a check-up sounds just as - if not more - ridiculous than the story behind "Selfie," so why are people flocking to one show and ridiculing the other?
Well, people are probably willing to let "Jane the Virgin" slide on by because the show's just playing to the original soap opera dramedy formula of the Venezuelan telenovela it's based on.
And who doesn't expect crazy melodramatic situations when it comes to a good soap? But the show still manages to create complex and well-developed characters that viewers can relate to, despite all the crazy going on in each episode.
"Selfie," on the other hand, falls flat largely because of how shallow it can be, especially when it comes to the kinds of "problems" Eliza and Henry (John Cho) must deal with. (See Episode 2, which features Henry developing a Facebook addiction and Eliza trying to change her image so that a guy will date her rather than just want to have sex with her.)
As for "The Flash," let's be honest... Who didn't think this show would do well?
Anything that's remotely related to superheroes in the past few years has generated huge buzz and made big bucks for Hollywood, so it's no surprise that there's been a proliferation of TV shows (and movies) based on DC and Marvel characters.
And while we might all moan and groan about Hollywood capitalizing on things that've already proven to be successful rather than risk creating anything truly unique, can we really blame them?
Judging from the ratings, cancellations, and renewals for this season, the most successful shows are straight adaptations of existing material and use story formulas that Hollywood already knows will resonate with viewers - like "Jane the Virgin," "The Flash," or Fox's "Gotham."
READ MORE: 7 Gossip-Worthy Shows
I only discussed three of this season's shows, but if you need more proof, just look up the biggest TV and movie hits in recent memory ("The Hunger Games" movies, every Marvel movie ever, "Arrow," etc.).
Then go look up the ones that didn't do too well with audience members (ABC's "Manhattan Love Story," "Transcendence," etc.) and finally understand why the mainstream entertainment industry would rather leave the risk-taking to indie directors and producers.
Reach Entertainment Producer Michelle Tiu here and follow her on Twitter.