Los Angeles
West Adams Residents Fight Back Against Big Oil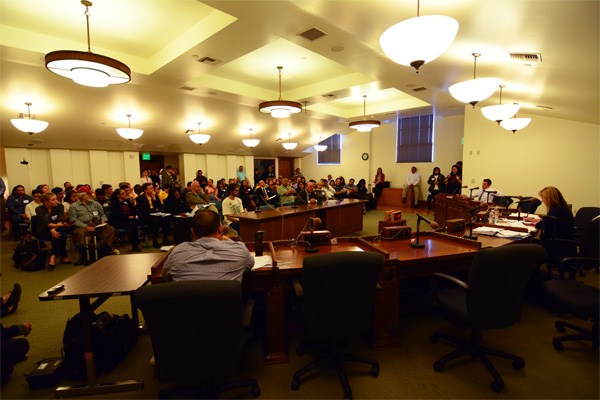 More than 150 Angelenos showed up to City Hall on Tuesday, representing the widespread community concerns about oil giant Freeport McMoRan's plans to expand operations in their urban-drilling facility located in West Adams. Freeport McMoRan is one of the world's largest extraction companies, similar in size and power to Dick Cheney's Halliburton.
The 10th floor of city-hall was a sea of Angelenos from all walks of life, ranging from the working-class residents of apartment buildings bordering the facility, to committed ecological warriors residing in Hollywood Hills.
Their collective statement was simple: require a full environmental impact report before permitting the oil company to proceed with its plans to expand its facility. The public could make comments to Maya Zaitzevsky, the associate zoning administrator for Los Angeles, until Tuesday.
This particular facility is located at 1371 West Jefferson Boulevard. Guarded by chemical warning signs and whitewashed walls like other active wells throughout South Los Angeles, oil drilling operations at Freeport's site occur mere feet from residents. The proximity concerns many, who worry about the adverse effects pollution from fossil fuel extraction may cause those exposed to it.
Earlier this year, Los Angeles City Attorney Mike Feuer launched suit against Allenco Energy, which operates an urban well similar to Freeport's on 23rd Street. Feuer's lawsuit came after neighbors filed 251 complaints with the South Coast Regional Air Quality Management District, alleging fumes from the 23rd Street well were sickening, causing respiratory problems and nosebleeds in both adults and children.
When EPA inspectors visited the 23rd Street well to inspect last November, they too were sickened by noxious fumes at the site. Like the Freeport well, the 23rd Street site is nestled between houses, apartments and less than a block from an elementary school.
READ MORE: Canadian Tar Sands: A Loophole For Big American Oil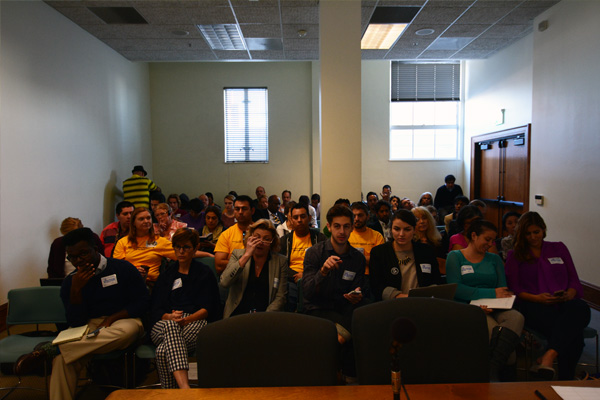 Public commenters echoed similar concerns in Tuesday's session.
"A lot of the time there is a terrible, acrid smell coming from the drilling site," said Alicia Garcia, who lives across the street from the well on Budlong Avenue. "Closing the windows doesn't help, and sometimes it's so bad I need to cough or leave."
As of present, Freeport McMoRan wants to redrill two oil-producing wells, as well as add third new injection well at its Jefferson site. According to L. Rae Connet, of Petroland Services who represented Freeport on Tuesday, "this is exactly what has been going on since 1965 when the site was first constructed."
Consequently, the site should not be subject to any new restrictions, since allegedly there is no new activity occurring there, and they are simply redrilling old wells that were already in place.
"No new technology is being used," assured the petroleum attorney. "It's the same technology that was used in 1965."
Connet continued, saying that many of the chemicals used in the drilling process are also used in regular household products.
"For example," said Connet, "Glycerin is used in my Shampoo. Formaldehyde is used in paper towels. In Gerber Baby…"
"I get the picture," interjected Zoning Administrator Zaitzevsky suddenly, spurring laughs across the audience in the overflow room.
READ MORE: California College Students Push For Oil Tax Bill To Fund Public Education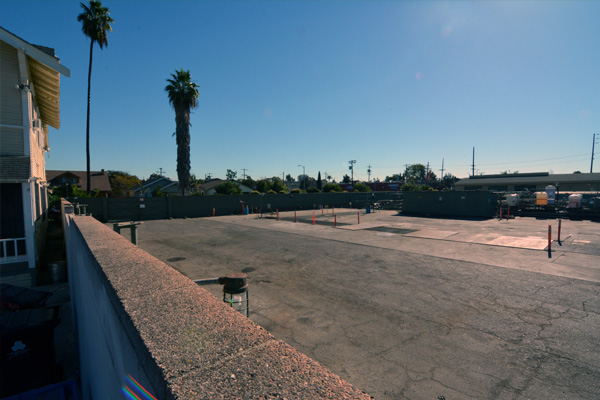 Assurances about the safety of the well from people paid by Freeport does little to quell the worries of those who live adjacent the facility and are exposed to it every day.
Concerns range from high volumes of truck traffic on residential streets, illegal repainting of curbs and even oil spray from the plant landing on resident's homes and cars.
Richard Louie, who lives less than a quarter mile from the well, says that when he tried to get information from Freeport about the plant, he never had a good experience with the company. He still wants to know more, citing his two children as reasons for concern.
"I have two children who I want to raise in a safe environment. But to be honest I don't know anything about the science of how these drilling sites affect my family and my neighbors," explained Louie. "An environmental report we could read, making sure they're operating within the guidelines of safety regulation would be enormously helpful."
SEE ALSO: West Adams Residents Seek To Oust Oil Production
Citizens asking for an environmental impact report does not rule out the possibility of letting the company expand its drilling operations, just that any expansion be done safely and responsibly.
The meeting on Tuesday did not come to a verdict on the drilling proposal. An aide from Councilman Bernard Park's office (who until now has not officially had an opinion on the issue) asked for thirty days time to allow for the office to arrange a meeting with stakeholders on both sides of the issue. The issue will be revisited by Jan. 6th.
Reach Senior Reporter Matthew Tinoco here, and follow him on Twitter here.