Commentaries
We Can't All Be Taylor Swift: Why The Industry Still Needs Music Streaming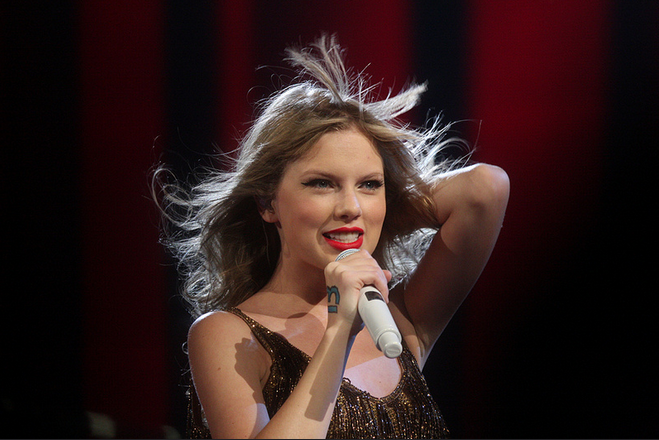 On Oct. 27, Taylor Swift fans everywhere made a B-line to their computer to download her highly anticipated album, "1989." By the end of its first week in stores, the album had sold 1.287 million copies, the largest sales week for an album since 2002, when "The Eminem Show" sold 1.3 million copies.
No one would argue that Swift's record-breaking sales are nothing short of exceptional. After just two weeks, "1989" has become the second largest-selling album of 2014, trumped only by the "Frozen" soundtrack, which has sold over 3 million copies since its release in Nov. 2013.
At 24-years-old, Swift holds the No. 1 spot on the Billboard Top 100, two of the Top 10 spots on iTunes' Top Songs list and the No. 1 spot on iTunes' Top Albums. Why then, after unprecedented success, did Taylor make the swift decision to remove all her music from Spotify, isolating fans and fueling a debate throughout the entire music industry?
SEE ALSO: Swift Leaves Spotify With Record Album Sales
Swift's campaign against Spotify and other streaming music services is not the first endeavor of this kind by a music mogul. In 2013, Radiohead frontman Thom Yorke made headlines for calling Spotify "the last desperate fart of a dying corpse," claiming that the company aims to be the "gatekeeper" of all online media.
"It's all about how we change the way we listen to music, it's all about what happens next in terms of technology, in terms of how people talk to each other about music, and a lot of it could be really fucking bad," Yorke said in a slightly profane interview with Sopitas. Yorke's other band, Atoms for Peace, even went so far as to pull its albums from Spotify and other streaming services last year, joining artists like Beyonce and The Black Keys who similarly have tracks missing from the successful streaming service.
"My whole thing about music is: if somebody's making money then the artist should be getting a fair cut of it. The owner of Spotify is worth something like 3 billion dollars... he's richer than Paul McCartney and he's 30 and he's never written a song." - Patrick Carney of The Black Keys
When stripped to the bare bones, the argument against Spotify appears to center on the difference in the per-stream payout artists are receiving from these outlets, as opposed to their income from album and iTunes sales.
In February, Musician Zoe Keating shared with the world exactly how she earned her living, noting that only 8 percent, or $6,380, came from streaming services. With 403,035 Spotify streams, Keating earned $1,764 for the year—$0.0044 per stream.
For big-name artists, a single track on Spotify has the potential to churn hundreds of thousands of dollars, or even millions. Calvin Harris' seasonal hit "Summer" was played almost 161 million times by Sept. 2014, for instance, earning the artist anywhere between $964,000 and $1.35 million based on Spotify's payout model.
Even though Keating earned nothing close to what the MTV Music Award winner brought in from Spotify, she had nothing bad to say about the streaming service. "An artist like me couldn't exist without technology: I can just record music in my basement and release it on the Internet," she said at a debate in 2013. "And it's leveled the playing field: an obscure artist like myself who makes instrumental cello music can just get it all out there… I think it's a good positive thing to get music out there."
Keating's argument brings up a good point that many proponents of Spotify lean on: music streaming introduces users to new artists, which extends musicians' fan bases and subsequently their revenue stream. For artists that aren't as big as Swift or Yorke, music streaming is a way to get their name out there and create a loyal fan base that would be willing to splurge on concerts and merchandise.
Let's stop pretending Spotify is ruining the music industry in a world where people charge $500 for group picture meet & greets. STFU lol — Hoodie Allen (@HoodieAllen)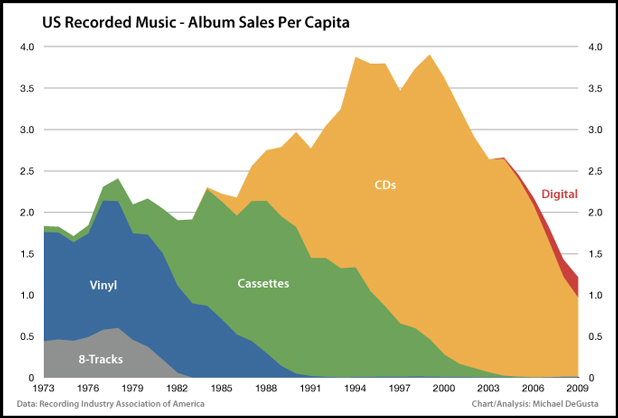 Unlike iTunes or even Amazon Play, music streaming is nothing short of a community, a place to enjoy old artists but also to discover new ones. On Spotify, users can create radio stations based off of their favorites artists, albums and even songs. On streaming site Pandora, users can similarly search any artist to create their own unique station. Spotify encourages users to build playlists and collaborate with other users, and many artists including Bleachers have joined in on the playlist fun.
SEE ALSO: USC Students Create A Music-Based Social Network
Back in July, Swift wrote an op-ed in the Wall Street Journal about the future of the music industry. "The value of an album is, and will continue to be, based on the amount of heart and soul an artist has bled into a body of work, and the financial value that artists (and their labels) place on their music when it goes out into the marketplace," Swift argued.
What Swift sees as "enthusiastic optimism," others see as cluelessness and uneducated ignorance.
"The single hardest economic problem posed by the Internet is the end of scarcity," argued Vox writer Nilay Patel. "The law of supply and demand doesn't work terribly well when there's infinite supply. Swift is right that "important, rare things are valuable," but she's failed to understand that the idea of rarity simply doesn't exist in the digital marketplace."
If record labels were to listen to Swift's preaching and forbid their artists from releasing their music on Spotify, the effects would be detrimental to any artist that doesn't have a devout following at the level of T-Swift or Beyonce. When the Vox article was written in July 2014, only five records had sold over 500,000 copies in 2014, and only 11 ever made it past that number in 2013. If we regressed to the time of tangible records, artists would not make nearly as much money as they are now- except, perhaps, Taylor Swift.
Contact Staff Reporter Morgan Greenwald here.