Entertainment News
'FOUR' By One Direction: Album Review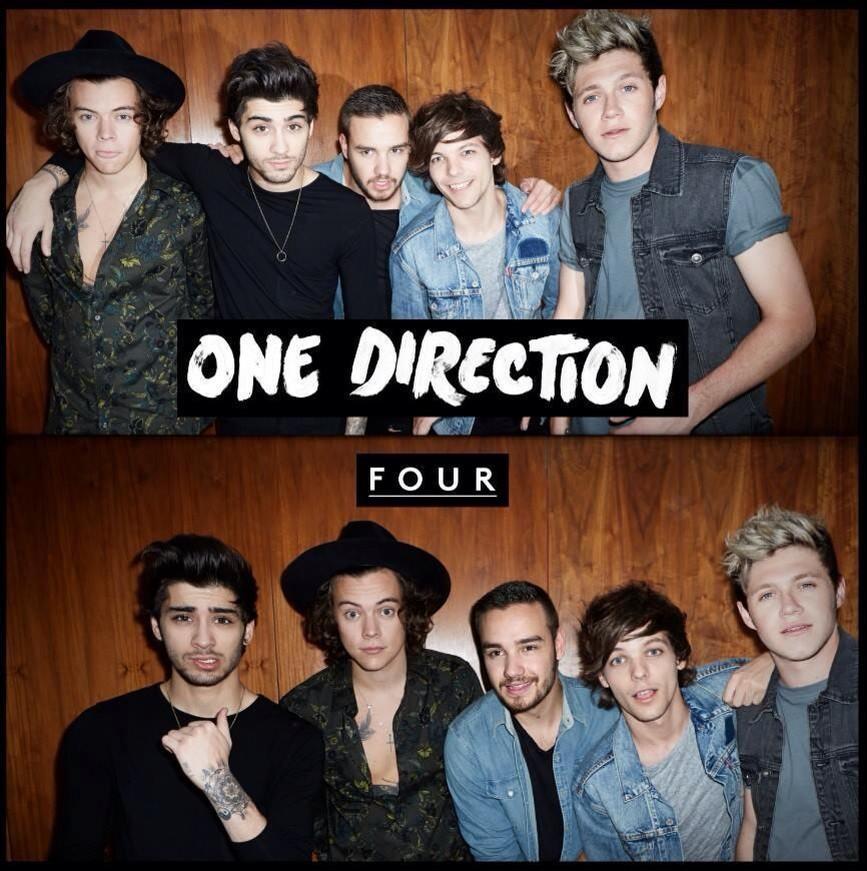 When most people hear One Direction coming up on the radio, they're probably gearing up for another pop-rock, catchy, boy-band tune.
Their first few albums were just that, with the exception of "Midnight Memories" in which they floated through several genres to find an older sound. That album was just okay, and there were certainly some great singles that came out of it, but if One Direction is still searching for the right sound, they should stop looking. They've found it, and it's all packed into their best album yet, "FOUR."
Full of mature lyrics, colorful melodies, and alternative influences, "FOUR" is the perfect statement to showcase the band's coming-of-age in music. Working with artists such as Ed Sheeran, Passenger, and Jamie Scott, the album has a wonderful blend of complex lyrical content, drawing from raw emotional experiences. The boys also did a huge chunk of the writing themselves, proving that they have a bit more control with their music – and it shows. Here's a track-by-track rundown of the masterpiece that is "FOUR":
The first track on the album, "Steal My Girl," is a spunky song that screams the stereotype that One Direction is often subject to. It's one of those catchy, "sing-along in the car" songs that you can't resist – equivalent to the power of other songs that non-fans have hated to love, like "What Makes You Beautiful," "Live While We're Young," and "Best Song Ever." That said, it's upbeat, reminiscent of the 80s, and has some interesting hooks.
READ MORE: Predicting The 2014 AMAs: 'Artist Of The Year'
"Ready to Run" takes us back to the "Midnight Memories" album, where the boys tried their hand at indie-inspired music. Their background harmonies, climatic chorus, and deep lyrics like "there's a devil in your eyes that's chasing me" show how much One Direction has grown lyrically in contrast to their first album. It seems as if they've found the middle ground between pop and indie-alternative with this song.
"Where Do Broken Hearts Go" is known to be a favorite for band members Harry Styles and Niall Horan, but I'm not so sure I would consider it the best on the album. Despite all of the hype, it falls a bit short of expectations. It's another one of those songs where they all chant the chorus in unison – uplifting, but not the best.
"18" was written by Ed Sheeran and Passenger, and you could probably tell by listening to it if I hadn't told you. From the melodies, to the pronunciation of words, to the insanely beautiful lyrics, this romantic rendition is representative of another match made in heaven. Shall we go back other songs Ed wrote for 1D? Ahem, "Little Things" and "Over Again"
"Girl Almighty" is a tough song to figure out. The lyrics mention ambulances and balloons, which seem to have no correlation whatsoever, but it still works. Zayn Malik's riffs during the hook are probably the best part, but the chorus is certainly one that will get stuck in your head (although repeating "I'll get down on my knees for you" could've been left out entirely). Are they praying? Not sure.
"Fool's Gold" is a mid-tempo, serene track that puts you in some type of mood. Not my favorite, but also not the worst.
"Night Changes" is probably the most impressive track on "FOUR," and it's no wonder they released it as a single. Like most of the tracks on this album, this song has an 80s vibe, but it sounds oddly similar to another song that I cannot put my finger on. Almost like something my parents would've listened to thirty years ago.
"No Control" is overtly sexual for One Direction. For the average adult not so much, but for their large teen audience, the sexual innuendo is a bit heavy yet totally clever. Band member Louis Tomlinson is the genius behind this song, and it's a nice transition from the cutesy romantic songs we're used to hearing.
"Fireproof" was the first song that the band released for fans, and it has since left a lasting impression. It's a sweet swoon worthy tune, and you can almost feel every word that they're singing.
READ MORE: From Paul McCartney To Harry Styles: The Evolution Of The British Boy Band
"Spaces" is the one track that I cannot seem to remember. In some ways, it sounds a bit like Coldplay's "Yellow," but it's simply just another song that you just might skip.
The idea behind "Stockholm Syndrome" is brilliant. It's a fun song with some hints of EDM beats, and in an interview, Harry Styles explained that is was "about a nympho." Styles' creativity on this track grants it "single" status in my book.
"Clouds" does not sound like anything One Direction has done – and I'm loving it. Probably the most alternative track on the album, it's hard to find even a trace of pop in this song. It's about having a good time with friends, because every 1D album needs one of those songs that reminds us of the incredible dynamic these boys have.
Although "Take Me Home" was insanely impressionable, One Direction managed to take it even a step further with their latest release. "FOUR" is an album representative of growth, maturity, and sophistication, and I have no doubt in my mind that people will hear a song and say, "Wait, was that really One Direction?" Guilty pleasure or not, this album is simply irresistible.
Read more of NT's album reviews here.
Reach Staff Reporter Brittany Lazar here.